How To Cook Octopus
July 5, 2016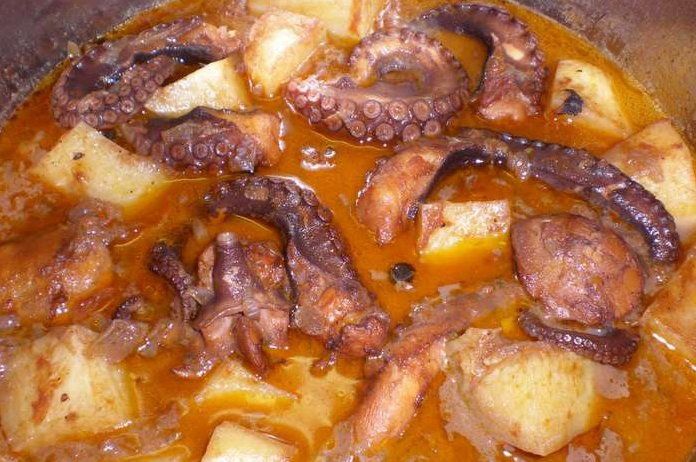 A dish that is delicious and very easy to cook. Many people love octopus because it is very tender. However, in some countries it is probably not easy to get one. The dish's original name in Greek sounds "chtapodi krasato" ("chtapodi" is "octopus", "krasi" is "wine").
Ingredients:
1 frozen octopus (about 700 g);
1 large onion;
150 ml of red dry wine;
1 Bay leaf;
allspice (4 pcs);
salt and pepper;
1 tbs of tomato paste (not full spoon);
olive oil.
The Cooking Method
Defreeze the octopus and cut it on pieces. One tentacle is one piece. Then cut the center in two pieces.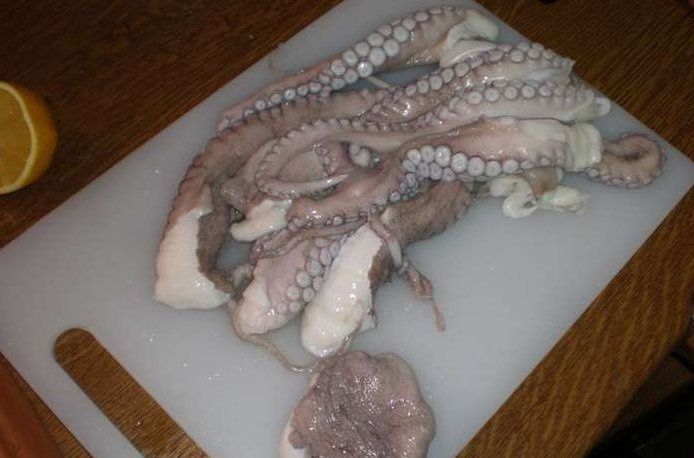 Heat some olive oil in a pan, fry some finely chopped onion and lay out the octopus.
Fry the octopus for a few minutes. When it releases the water, pour some wine. Stew it for a few minutes to make the alcohol evaporate. Add some water and the tomato paste to cover the octopus. Salt it (salt moderately because the seafood is salty enough as it is) and pepper it, and add the Bay leaves. Stew it with a lid over medium heat for about 60-80 minutes.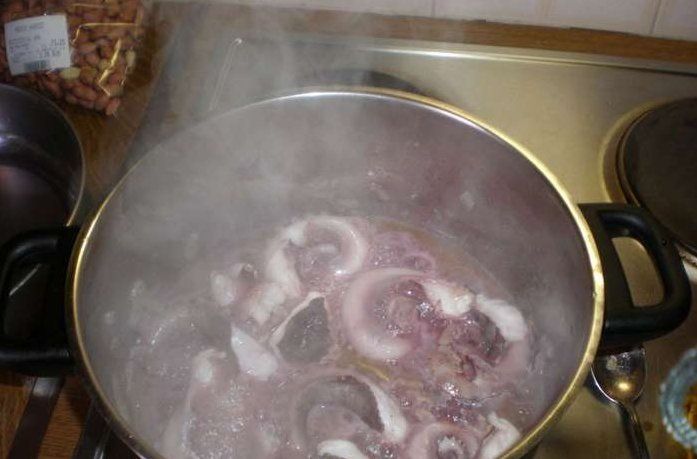 Watch the water during the process; you will probably have to add some (only hot water!). However, there shouldn't be too much water and it should be thick enough to use it afterwards as a sauce.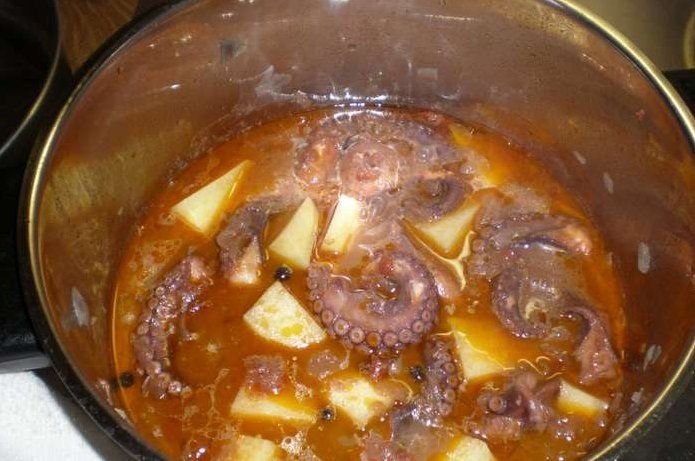 You can add a potato cut in cubes 20 minutes before the octopus is ready. You can also make any garnish afterwards.