How To Cook Flounder
July 6, 2016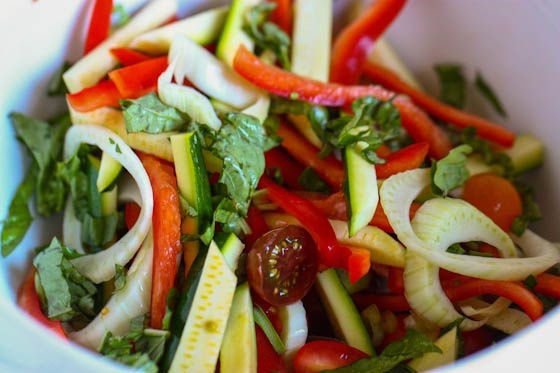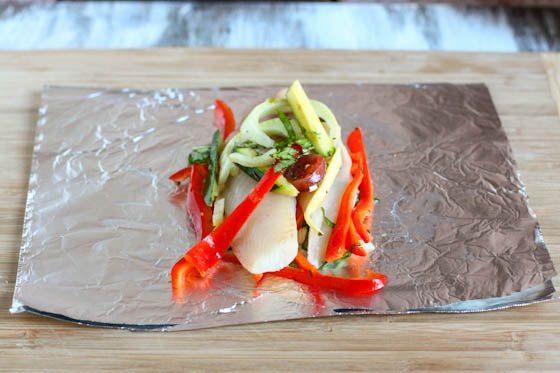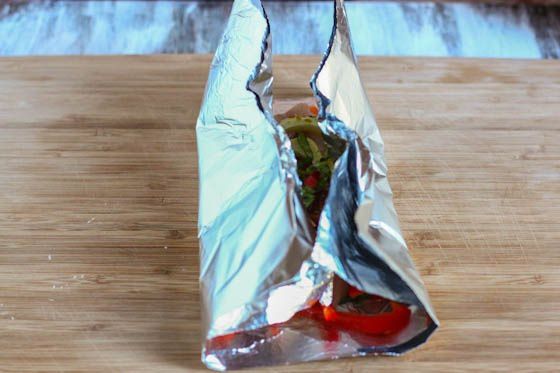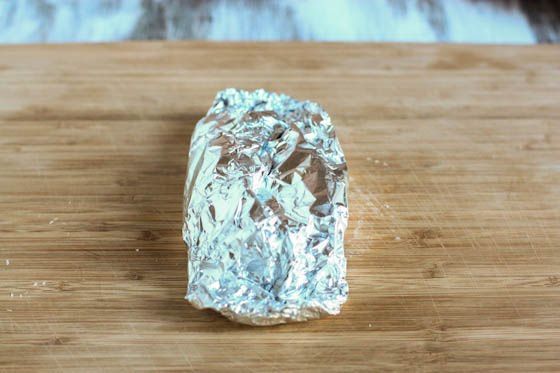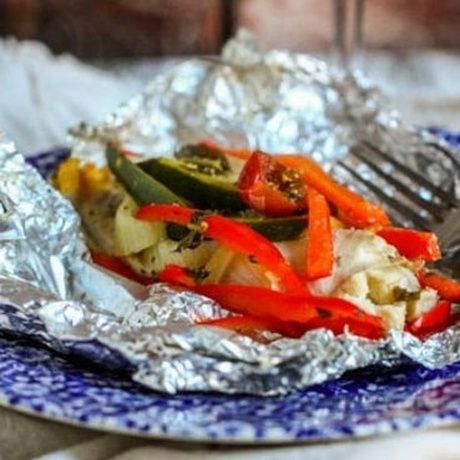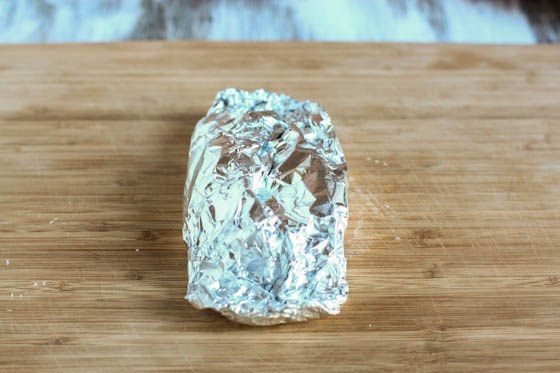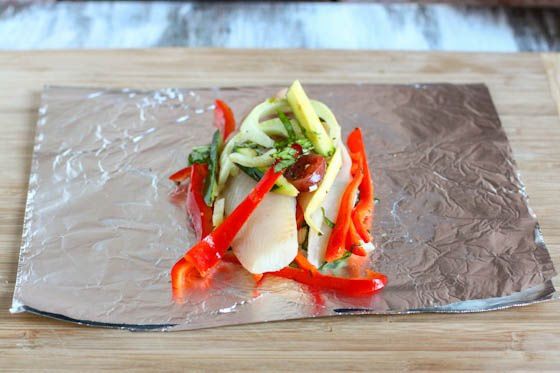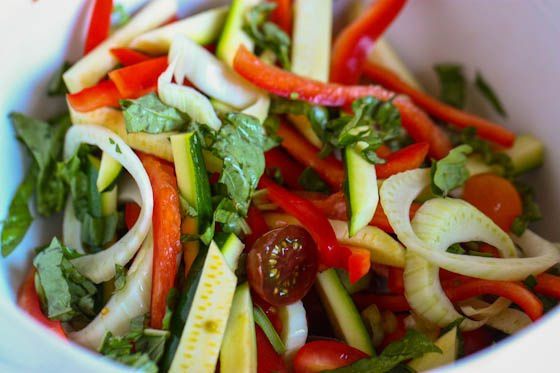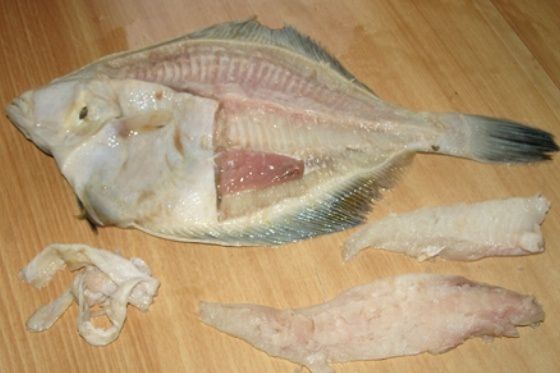 Any fish with vegetables - is always tasty! And the baked fish and with a little of oil is not only tasty, but also a very useful dish. And it cooks very simply.
Ingredients:
Flounder fillet — 600 gr.;
Marrow or zucchini — 1 piece (not large);
Sweet pepper — 1 piece;
Onion — 1-2 pieces;
Carrot — 1-2 pieces;
Cherry tomatoes — 150 gr.;
Basil leaves — 30 gr.;
Garlic — 2 cloves;
Lemon — 1/2 piece;
Vegetable oil — 2 table spoons;
Balsamic vinegar — 0,5 table spoon;
Salt — 0,5 tea spoon;
Ground black pepper — 2-3 pinches.
How To Cook:
You can buy fish fillet of you can prepare a fish by yourself. Separate fillet from bones.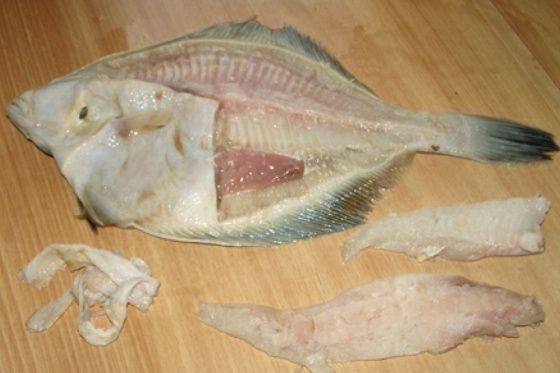 We should prepare vegetables. We slice marrow or zucchini, sweet pepper and carrots. We cut garlic into small plates; we tear basil leaves with hands. We cut cherry tomatoes in half. Put all vegetables in a deep bowl, we pour on vegetables juice of half of a lemon, vegetable oil, we add salt and pepper. Mix everything up.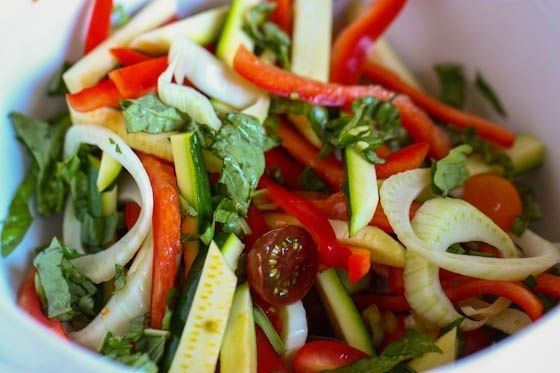 We will bake fish in foil; we will make three portions of fish with vegetables. We tear off three pieces of foil of necessary size and put in the middle of each some of our vegetables and on them we put flounder fillet. Then we put some more vegetables on the top. Sprinkle vinegar.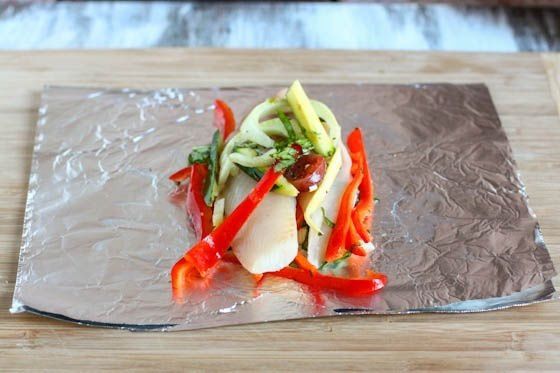 We wrap up everything tightly in a shape of an envelope. For secure, at the beginning it is better to put a foil in two-three layers.
Roll the side edges of the envelope up – so that fish and vegetables juice cannot came out during cooking. We put fish with vegetables in a foil to the oven warmed to 200 degrees for 30 minutes.