How To Cook Fennel
July 6, 2016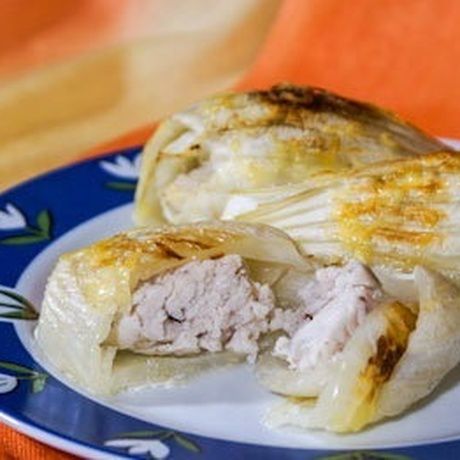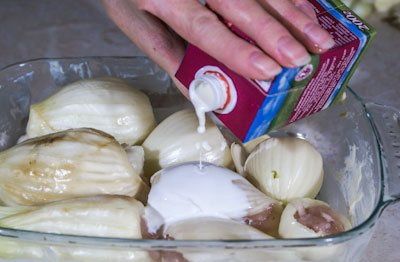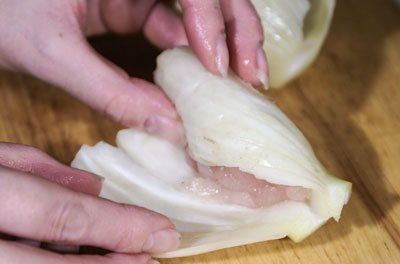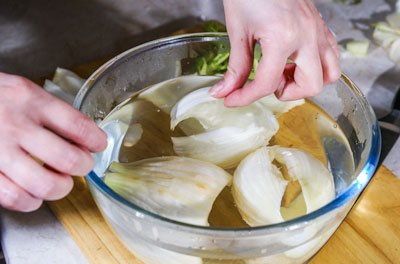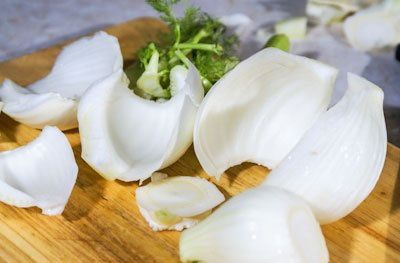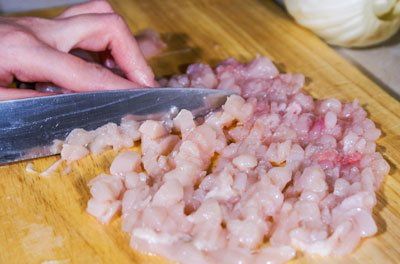 Fennel has a distinct anisic smell and a crispy juicy pulp. This plant (vegetable?) is completely eatable. Its bulb, stem, leaves and seeds can be eaten. Its plum-like leaves and stems are used as flavoring herbs, the bulb is used as a vegetable, seeds, once they dry, are used as condiment for a variety of dishes. Fennel is eaten in its raw form. It can be added to salads or you may make a flavored puree-soup out of it. You may cut it in quarters and fry it on a peanut oil. This way you'll get a good fixing to turkey or goose.
Ingredients:
fennel (a tuber) – 2 big pieces;
chicken breast (without skin and bones) – 1;
cream (10% cream) – 200 ml.;
salt – as much as you like;
butter – approximately 20g.;
hard cheese – as much as you like.
The Process Of Cooking
We need to slit chicken breast. We get several layers. Then, we need to chop up each layer with the help of a knife. Add salt and ground pepper to the chicken mincemeat.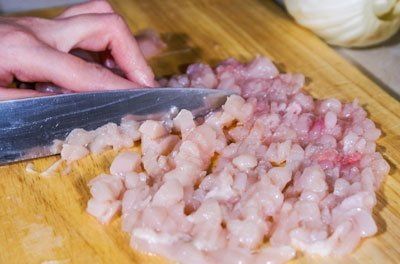 You need to cut off the green stems and bottoms of the tubers. Separate the tubers into "plates".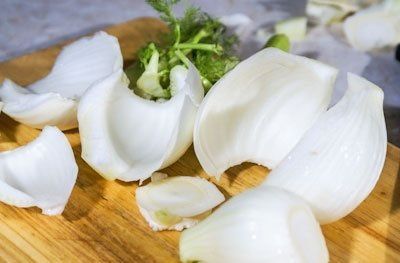 If the plates turn out to be too thick and dense, blanch them for several minutes. Once you do it, it will be easier to twist fennel.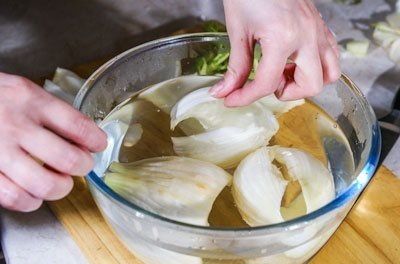 We put 1 teaspoon of chicken mincemeat on each plate of fennel. Then we wrap it in a roll.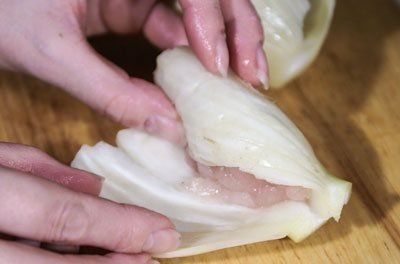 You need to grease the baking tray with butter. Then you put rolls close to each other into it. Salt them, sauce them with cream on top and sprinkle them with grated cheese. The temperature for baking is 200C.