Hanging Basket Wood Stand
June 22, 2016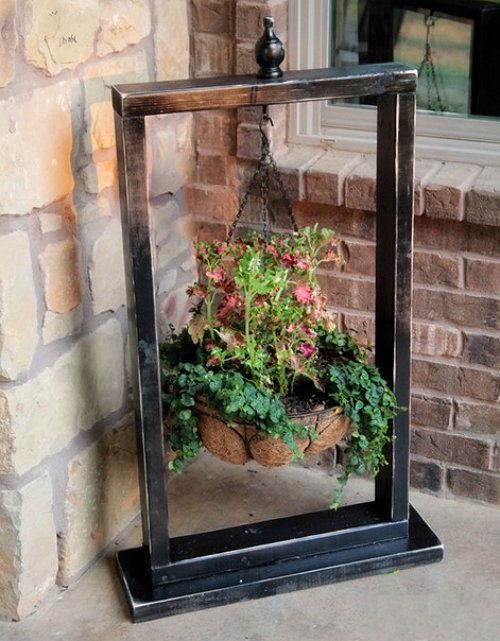 Everyone probably wants his country house to look cozy and beautiful. Lovely colorful flowers are necessary in this case. No one wants huge tall round flowerbeds anymore. Some nice stands and pots are in nowadays. People use stands to place some ornamental flowerpots and baskets there. You can make one of the stuff remainede from the house renovation.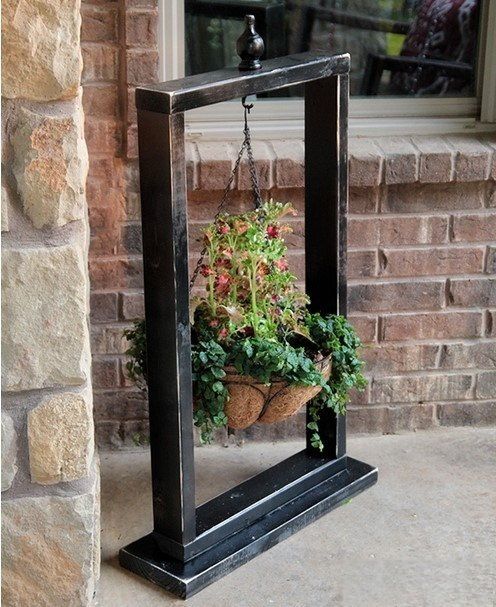 You will need 4 wooden bars, a base for a hanging flower pot, and a nice hook.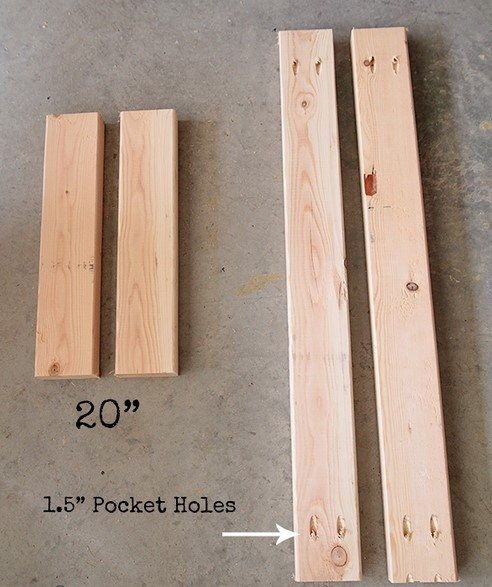 Make a frame of the four bars.
Fix it to the base.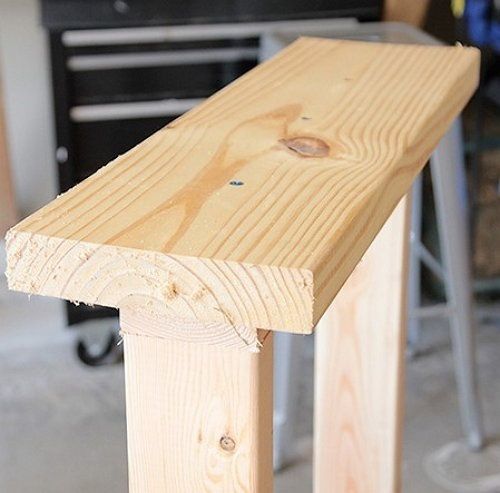 Fix the hook to the top of the rectangle.
Use your imagination to decorate the space around the hook. It's a perfect touch!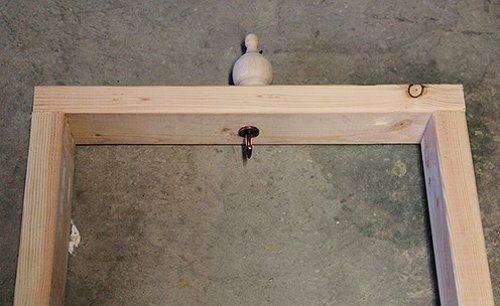 A hanging stand for flowers is ready.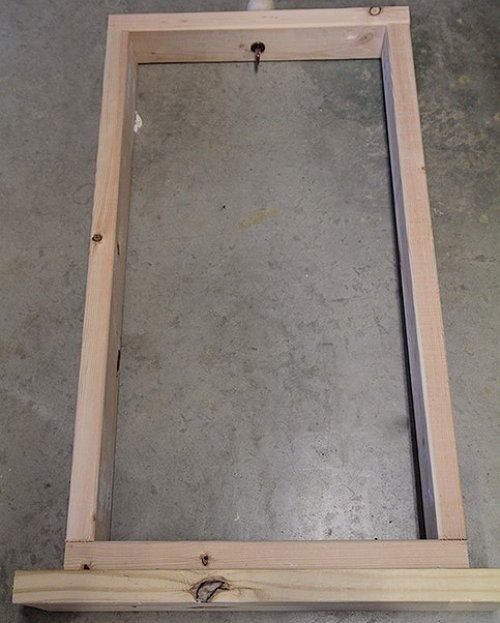 Fill the holes with wood filler.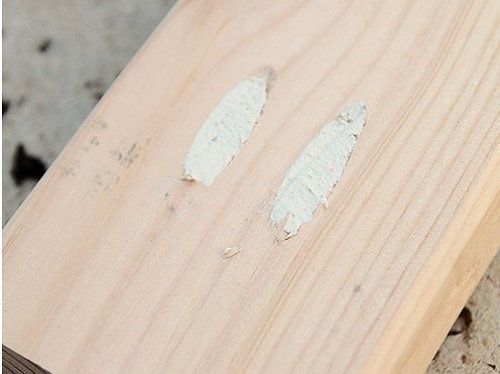 Then paint it with spray paint and let it dry! Then sandpaper it here and there to make it look vintage. Now put there a basket or a flowerpot.