DIY special things from cocktail tubes
April 20, 2017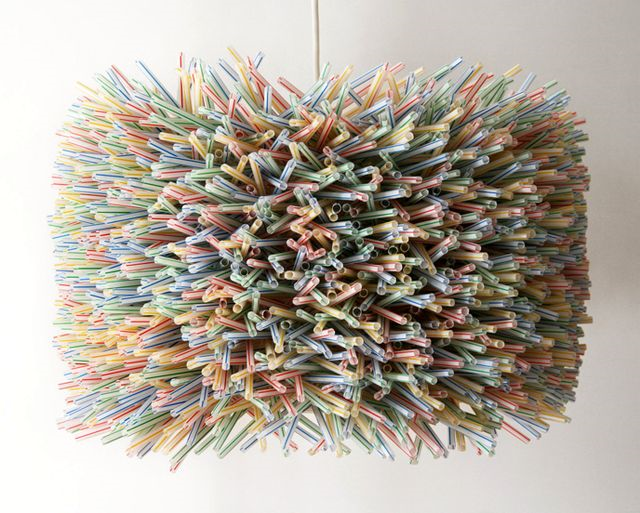 What you can create handmade from ordinary cocktail tubes? You think – not much? Check this out – a lot of interesting and creative stuff from tubes!
1.Lamps from tubes for the cocktails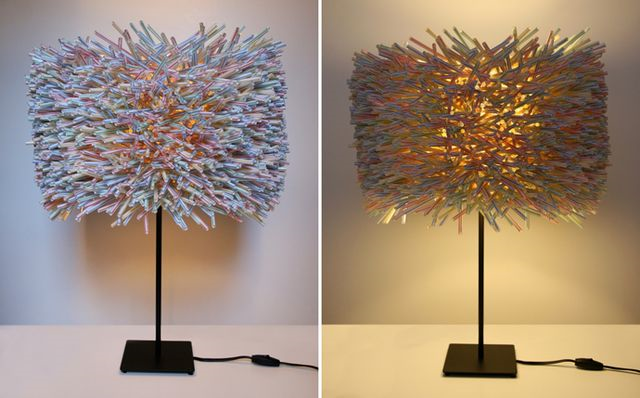 Plastic tubes provide ample opportunities for creating a variety of shapes of lampshades and lamp shades.
On this original plafond, it took more than two hundred tubes! To make such a lamp, you can use an old cloth lampshade. Tubes from cocktails bend in half and thread into the holes on the fabric.
This cube-shaped night lamp was simply pasted with small pieces of colored tubes.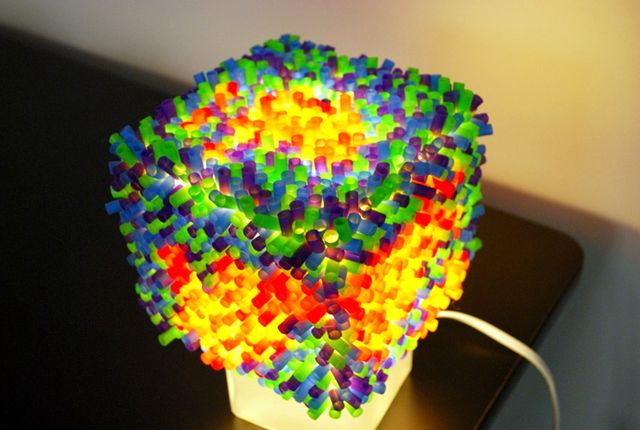 In the same way, you can decorate the candlestick or any stand.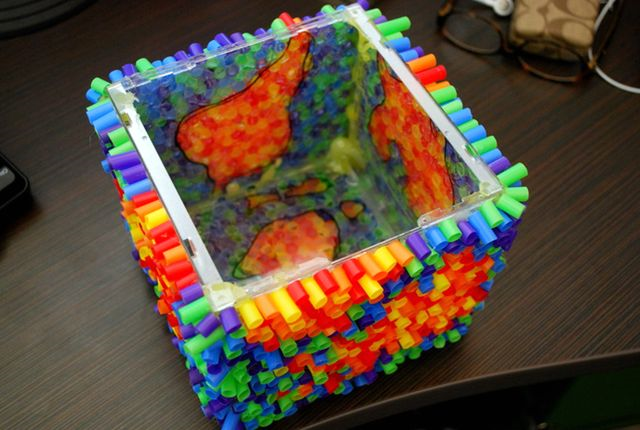 Decorate with a tube lampshade of a table lamp can be as follows: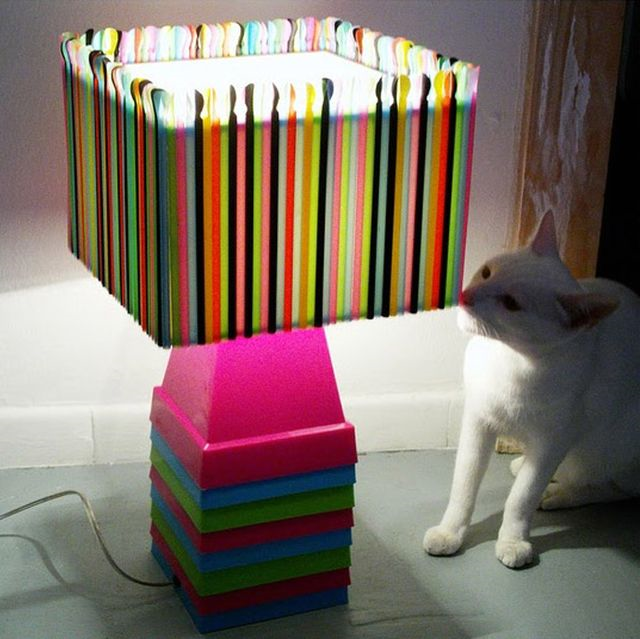 Plastic disposable plates and cups will be an addition to the decor of the lamp. Experiment with the options for placing tubes on the plafond lamp.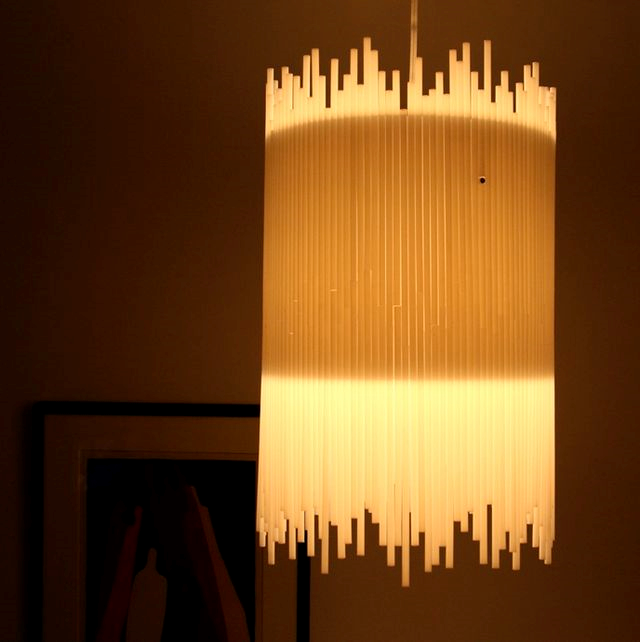 Tubules can be split at the ends and do such unusual things: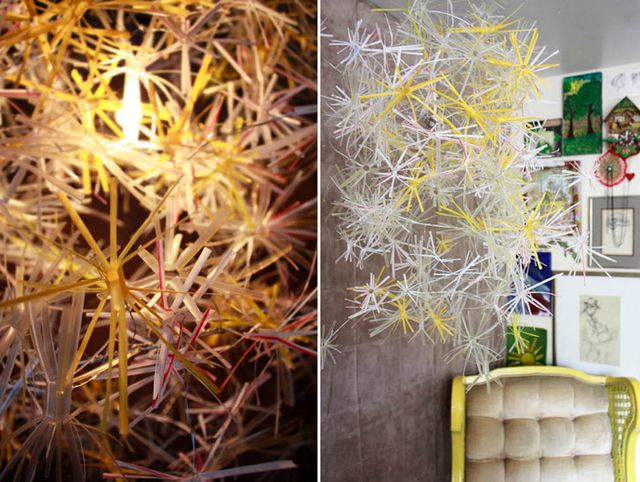 2. Stands and vases from plastic tubes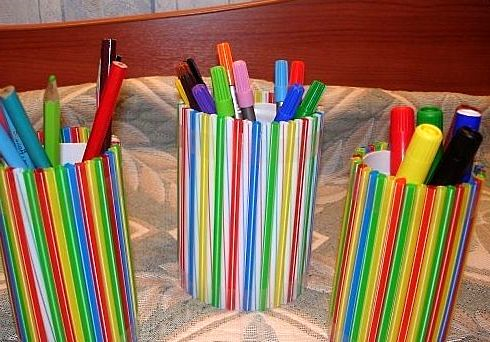 Any jar, box or other container can be pasted with colored tubes for cocktails. This way you will get an interesting stand for pens and pencils or a vase for flowers.
3. Decorative wreath on the door of plastic tubes.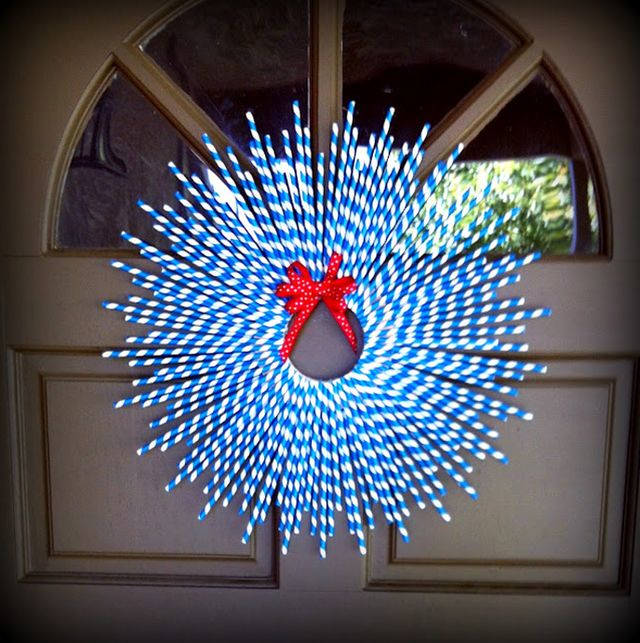 Festive wreaths on the door always looks fantastic. As a variant of another crafts made of tubes from the cocktail. After all, in the same way you can make Christmas decorations in the form of snowflakes or decorative sun for a kindergarten.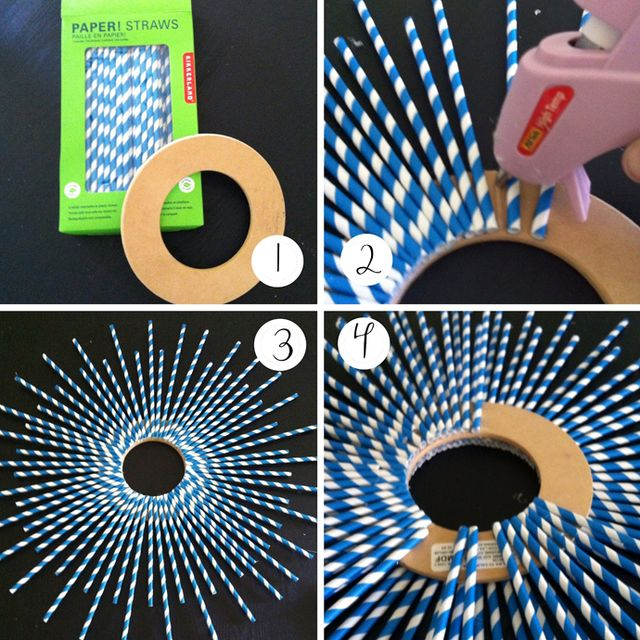 4. Decor for walls with rolls for cocktails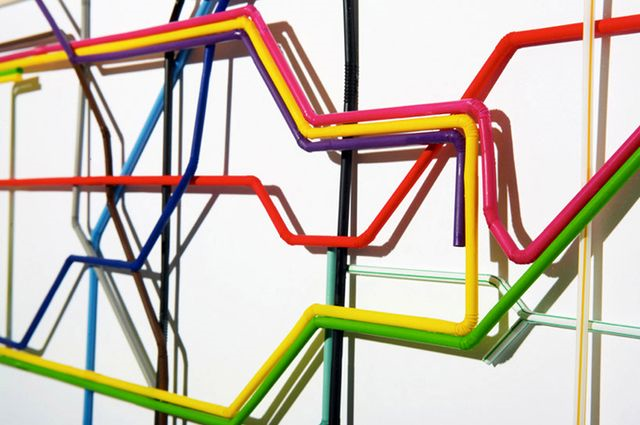 You can put anything out of the tubes on the wall. But very stylish looks like this scheme of subway lines. For example, you can take the metro map of Tokyo.
5. Crafts from tubules from cocktails - accessories for children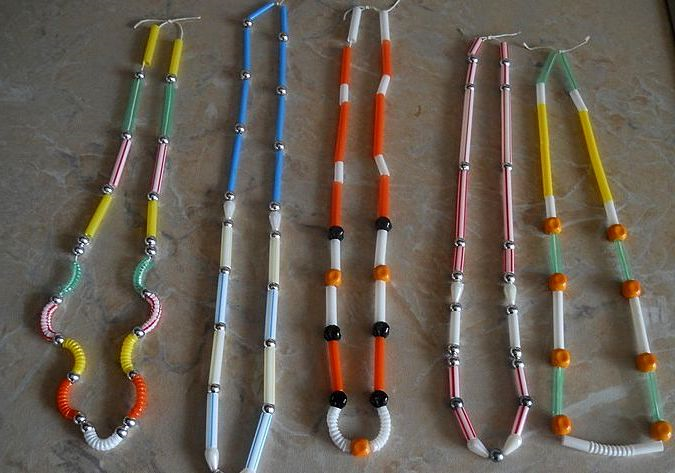 Make with your children lovely jewelry handmade of plastic tubes - beads and bracelets. Cut the tubules into pieces, then thread on the thread mixed with beads for the necklace, and to make a bracelet - connect the tubules with a string of elastic band.