DIY leather roses
May 5, 2017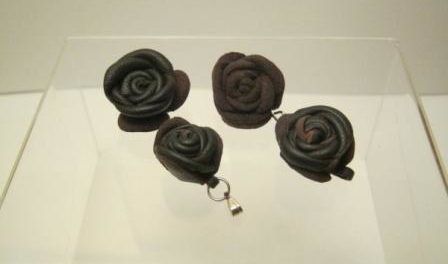 Leather is one of the most comfortable materials for needlework, with which even a beginner can make something handmade. In this article you will find a master class for beginners, how to make flowers from the skin with your own hands. Do not rush to throw out old leather things, because they turn into make quite original handicrafts!
Before you start making a flower, prepare the following materials:

pen, ruler
scissors
tweezers
glue gun
candle and matches
slices of skin
On a sheet of paper you will need to make a pattern for the future flower, otherwise the product will be sloppy. To make the petals the same size, use a compass or a regular coin. It is very important that the first three petals should be the same.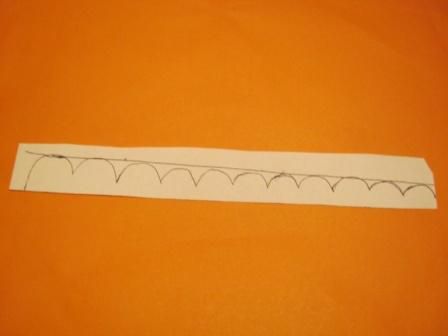 After the workpiece is ready, you can transfer it to the skin and cut it. Slots go almost to the end, then the rose will turn out to be quite magnificent.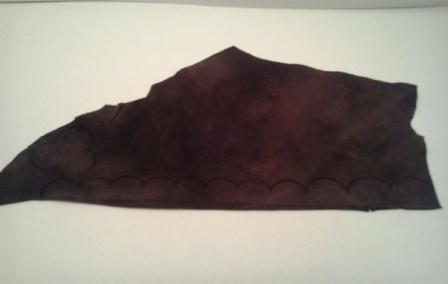 Now you need to give the petals a suitable shape with a candle flame. If you use suede, then turn to the fire the leather side. It is important not to bring the skin close to the fire so that it does not char.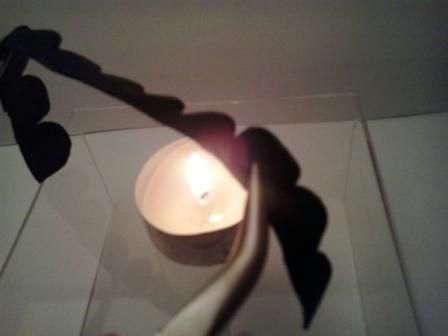 You have a ribbon with slightly curved petals, which you need to roll into the roller. Try to fold so that the petals fit in a staggered order.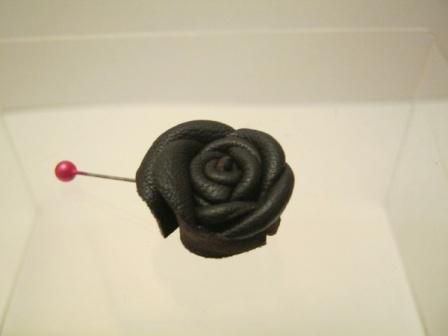 Then fix the flower at the base with a needle or a hairpin. Now turn the workpiece and from the bottom of it, glue it well with glue or silicone. After the glue dries, you can remove the hairpin, the bud will hold well.
Separately make a trefoil blank and transfer it to the skin. Similarly, treat the edges over the candle so they slightly curl.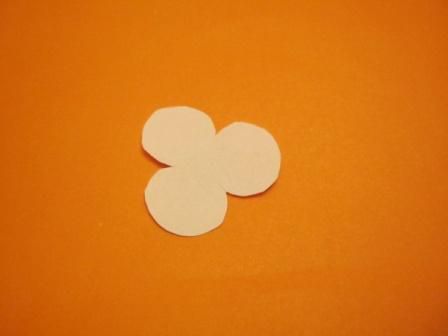 Then you need to glue the shamrock to the base of the bud to hide the defects of the craft. If you want to make a keychain from the skin, then together with the shamrock, glue the loop.