DIY Gift Card Envelopes
March 22, 2017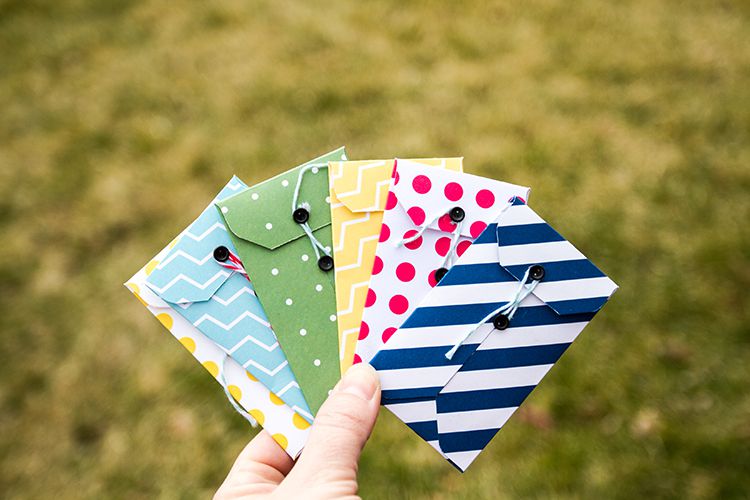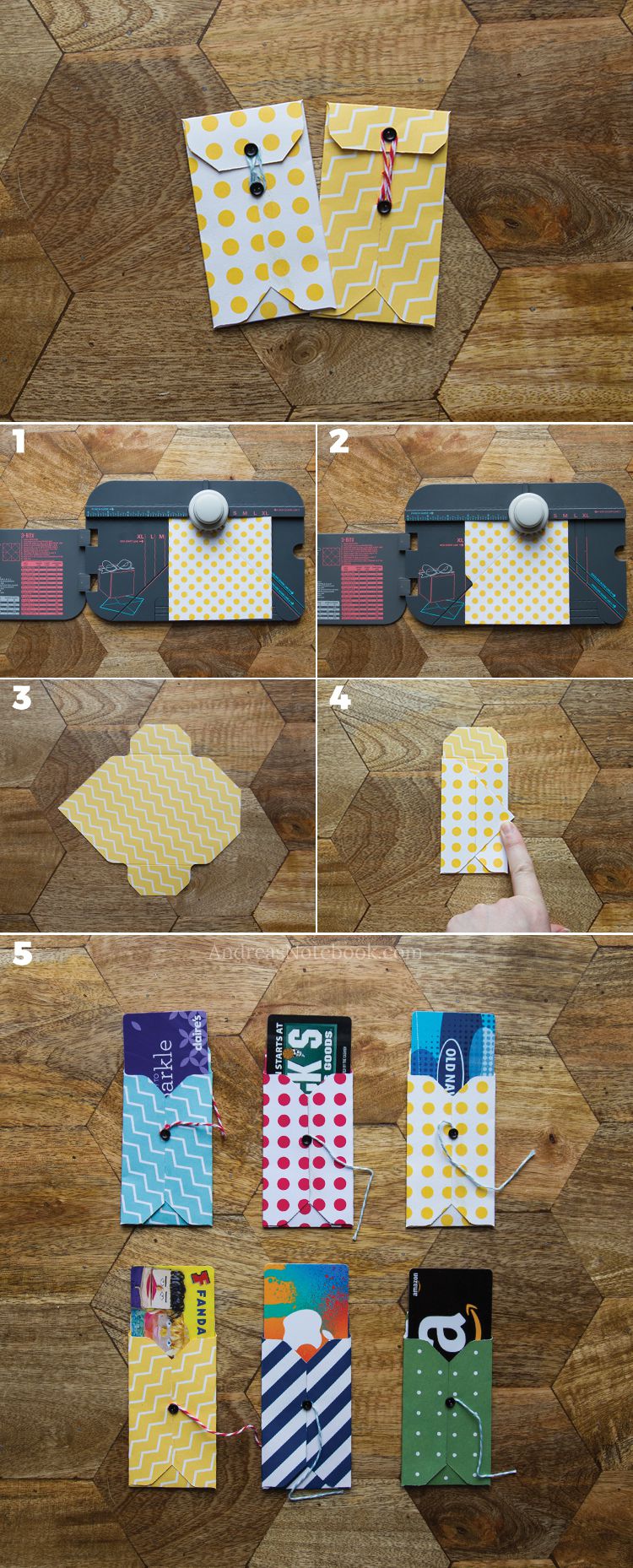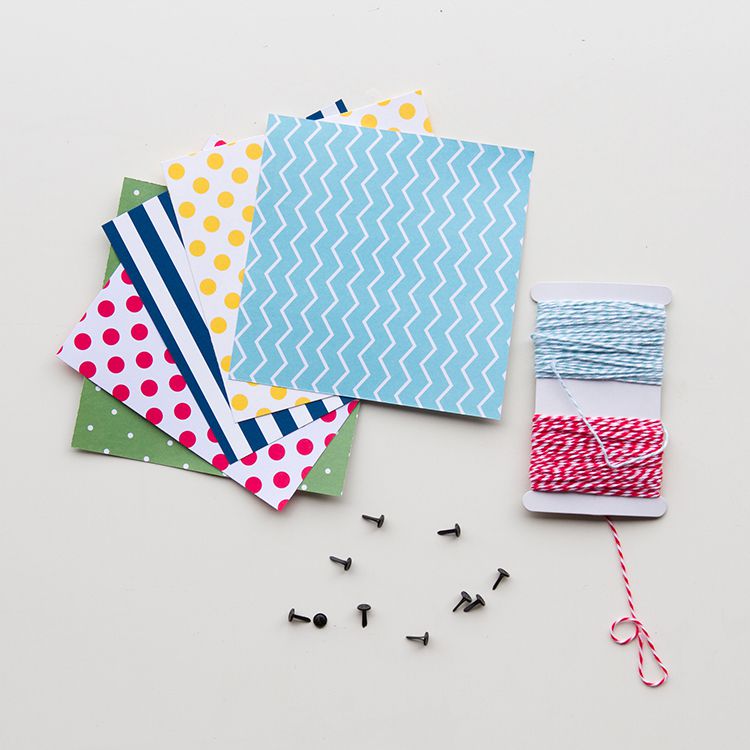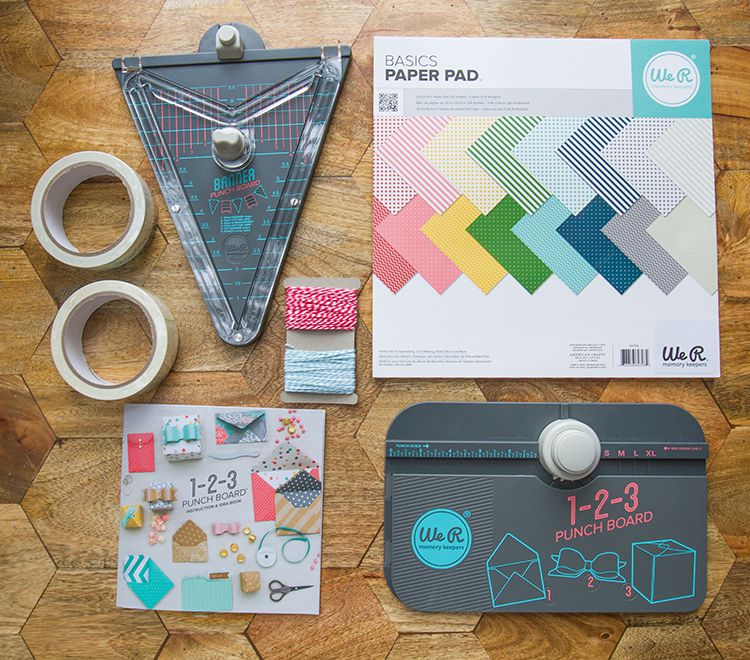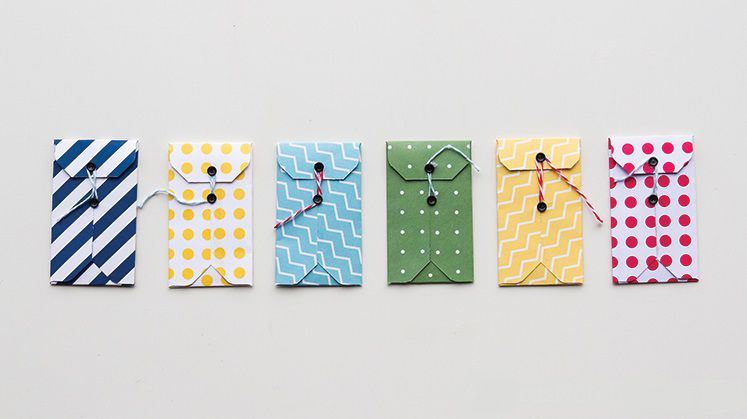 Hi there!
Who doesn't know the struggle when you have been invited to the birthday party and you have absolutely no idea about a present for a party holder? The market made it a lot easier – now instead of wondering what they might like or which shoe or clothes size they have you can simply get them a gift card on the certain amount from their favorite store. However, if the birthday person is someone close to you, giving them just a card would be cold. Here comes the idea to make a cute gift card envelope. It is very easy and would bring nice memories. You can also write something nice on them.

The gift stores nowadays are selling sets to create those so don't need to look for separate items.
The author of this tutorial used 1-2-3 Punch Board Party Collection which includes Punch Board, 12×12 paper pad, packaging tape, baker's twine, and idea book. You can get them on the Amazon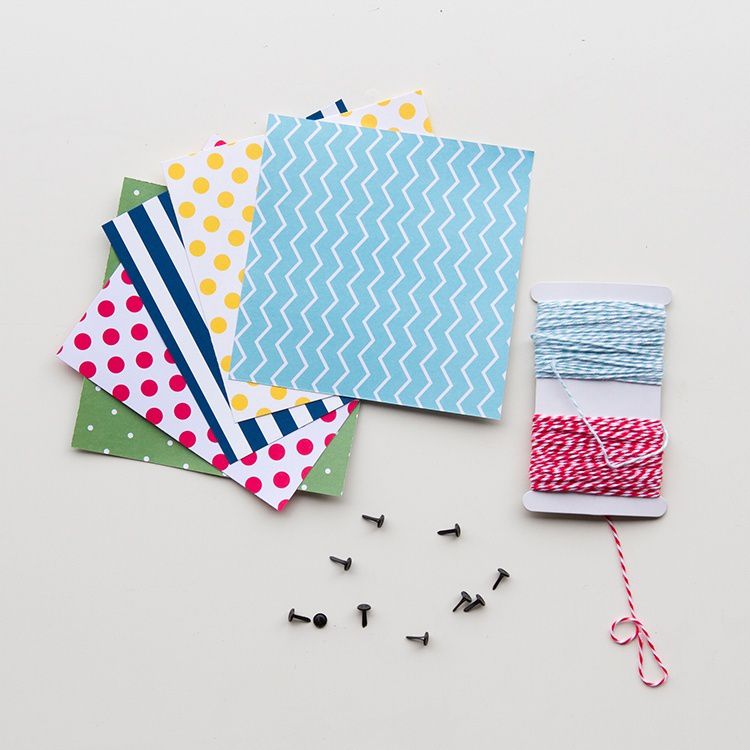 For the gift card size envelopes cut the paper 5 1/8″ square.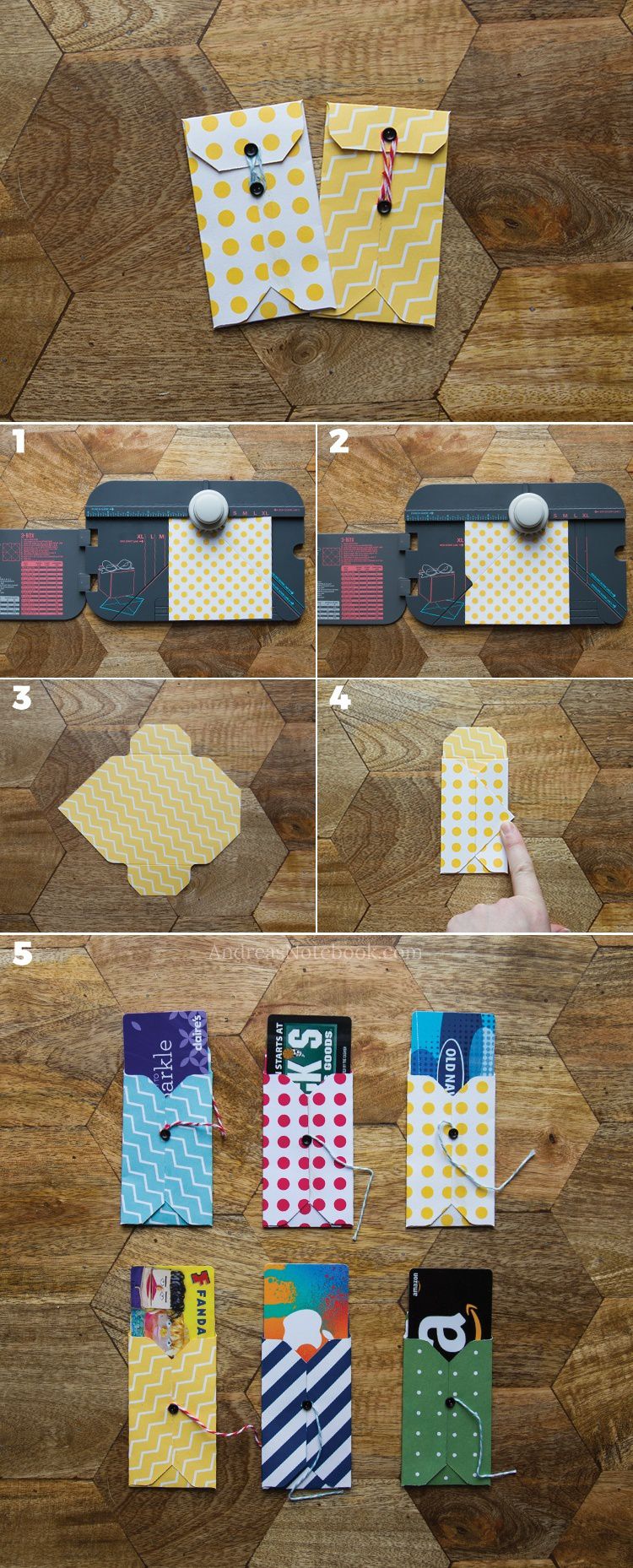 1. Align the left edge of the paper to the punch guide measurement (see your instructions to know which number to use) on the Punch Board. For this size you want to align to number 2. Punch and use the scoring tool on scoring line A.
2. Rotate paper 90 degrees counter clockwise. Align your first score mark with the score groove on the left. Punch and score line A again. Repeat with remaining 2 sides.
3. Cut 7/8″ off 3 corners leaving one of the long sides uncut.
4. Fold the larger flaps onto each other and mark the top flap in the center where it meets the bottom flap. Cut on that mark.
5. Glue or tape envelope sides and bottom together. Add a brad on the top flap and a brad down the middle of the envelope.  Wrap some bakers twine around the brads to keep envelope closed.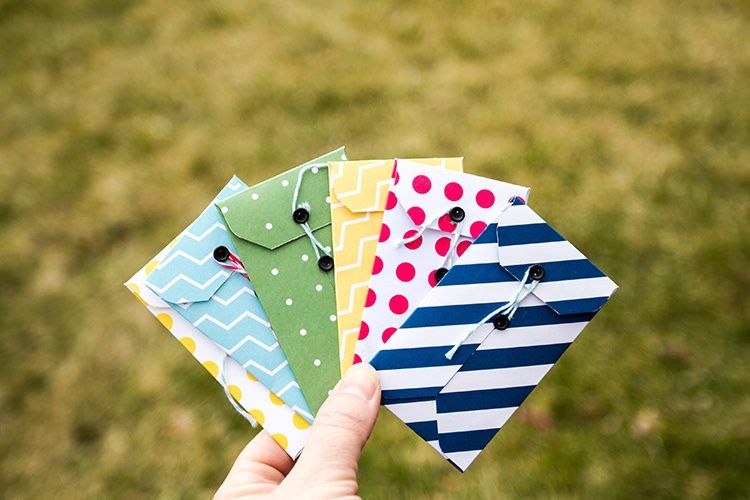 When you are done wrap your gift card, write your greetings if necessary and go have fun with your beloved people!
Source: andreasnotebook.com