Christmas Tree Decorations
June 17, 2016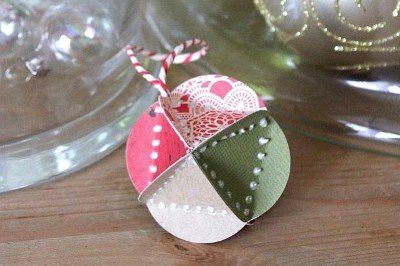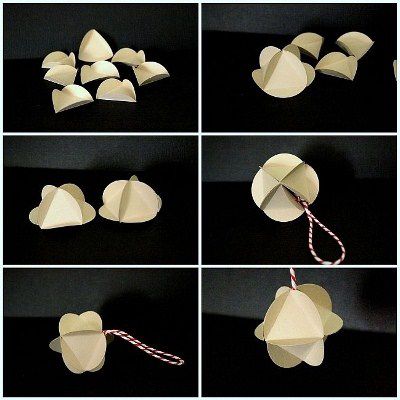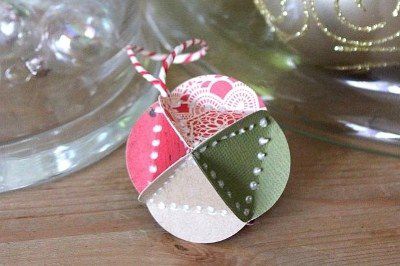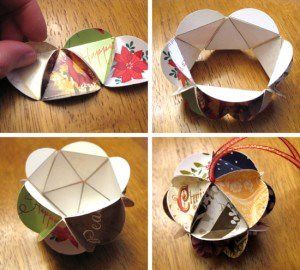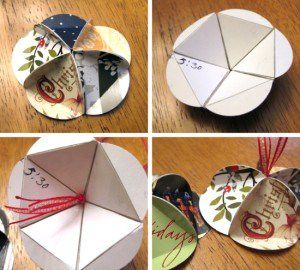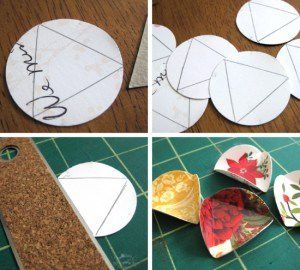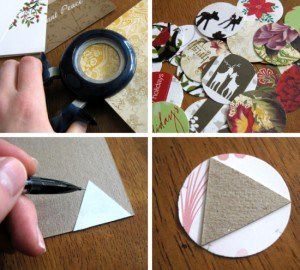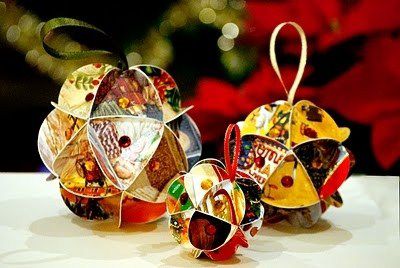 Learn how to create the Christmas-in-the-air feeling with our master classes featuring detailed instructions and step-by-step photos. We hope that in our lessons you will find something to your liking.
DIY New Year Paper Baubles
Old postcards can be used for making nice New Year baubles. If you do not want to cut postcards with congratulations that are dear to you, use magazine covers, chocolate boxes or color paper board.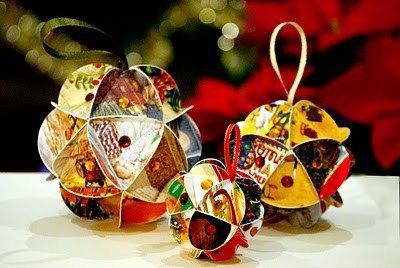 You will need:
postcards, thick color paper or paper board;
compass or template;
pencil;
ruler;
scissors;
glue and brush;
beautiful cord or ribbon;
awl.
Making A DIY Paper Bauble
Draw 20 equal circles of 35 mm in diameter on the back of each postcard or piece of thick color paper, or paper board. To use paper in the most optimal way, you can adjust circles' size. Make sure they all have the same diameter. Cut the circles. Now we are to draw an equilateral triangle in each of the circles. You can do it using a pencil and a ruler, or you can make a triangle template out of a paper board piece.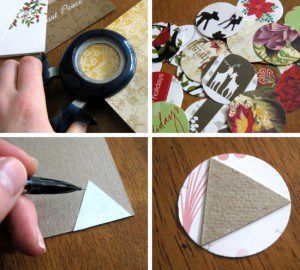 Then you should fold three equal sides carefully on each circle. To make them even, place a ruler on the sides of triangles you have just drawn, in other words, you are to fold the circle according to triangle sides. If you fold them downwards, instead of folding upwards as shown, the paper bauble will not have clearly defined edges and look like an ordinary New Year bauble, but sharp-edged bauble looks way more interesting.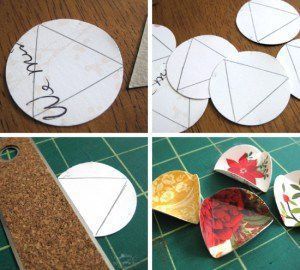 Apply glue to the sides of the first five parts. Stick the parts together; they will make the top of the bauble. Make a hole at the very top, thread the ribbon through it and fix it with a knot. Stick together another five parts. They will make the bottom of the bauble.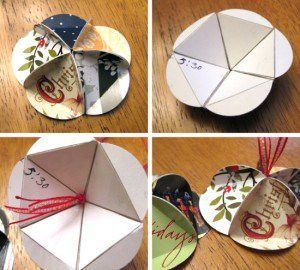 Glue the remaining 10 parts to make the middle of the bauble. Stick together the parts so that they would form a circle. All that is left to do is to assemble the bauble by sticking together top, middle and bottom elements.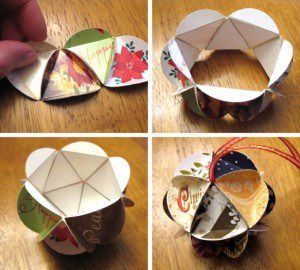 As you can see, making an unusual New Year bauble is ultimately easy. It is so beautiful and festive that it will make a wonderful decoration for a Christmas tree! Such a bauble can be made even by a child!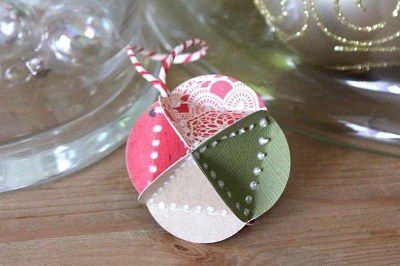 Small New Year baubles comprising of smaller amount of parts look no worse than big ones when used for decoration of houses or Christmas trees and require less time to make.