Christmas Decorations
May 27, 2016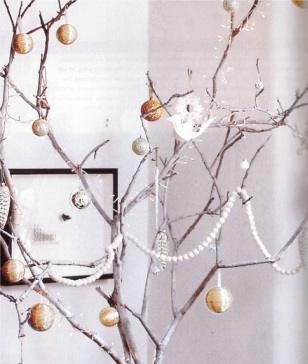 It's not necessary to buy lots of decorations to decorate your house, office or other place. Try using several useful tips on how to make some decorations and you'll have an unforgettable holiday. It'll be much more pleasant to use your imagination and help of your friends/kids/relatives in order to create beautiful decorations that will fit in any interior.
Christmas Toys Decorations. Dove On A Tree.
You'll need:
white felt;
paper;
a pencil and a pen;
pins;
pearl bead;
glue (PVA adhesive, a glue gun, an instant adhesive);
a tulle of silver colour;
white decorative (or original) feathers;
a silver thread.
1. Firstly, you need to draw a dove template on the sheet of paper. By using Yandex or Google search engine, you can find a simple picture of a dove and copy it. Or you may draw a dove using your imagination. It should be mentioned that a dove has 3 parts – a body, wings and a lower part.
2. Cut out a dove according to the template and put it on the felt. Fasten the dove to the felt with pins. You need to make 2 parts of the body, 2 wings and one lower part of the dove. You also need to make 2 wings out of tulle.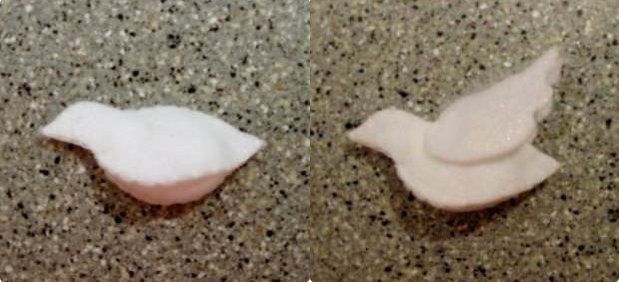 3. Once you have prepared all the parts, start stitching two parts of the body together. Fill the insides of the body with what is left of felt or use wadding for that.
4. Add the wings. If you wish, you may put tulle on the felt. Stitch the wings to the body.
5. In order to make eyes you need to use pearl beads. Fasten them with the help of the glue.
6. Prepare a decorative feather and cut out of it a piece of a required size. Insert the feather into the dove. You may fasten it with glue.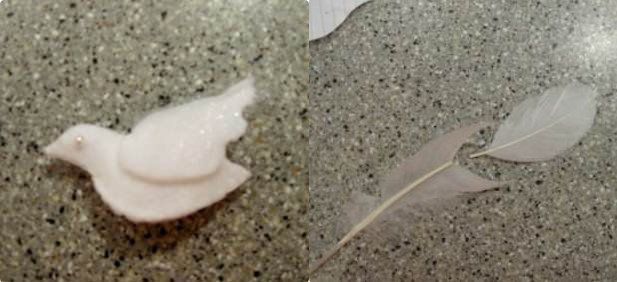 7. There is only one thing left – we need to add a silver thread. Using a needle, get the thread through the upper part of the toy and tie a knot.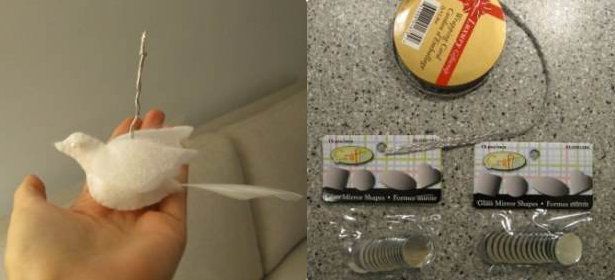 In order to make additional elements you'll need:
small mirrors of any form;
a ribbon or a thread;
glue or a glue gun.
Add a little bit of glue to the back of each mirror and glue them with each other (when doing it use also the ribbon).