Bavarian Crochet
June 18, 2016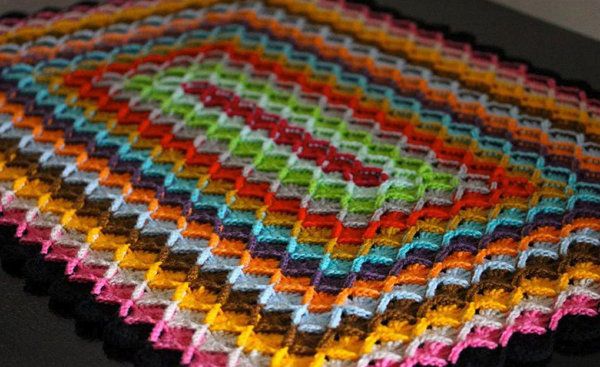 Have you heard something about the Bavarian knitting? By means of that simple technology of hooking it is possible to create very beautiful things. Today I suggest to crochet an interesting geometrical rectangular plaid.
It will be necessary for your working:
Some single-type color yarn.
Hook of the necessary number.
Scissors.
Begin with a long chain of chain stitches, then gain forty pieces of them, keeping the last loop on the hook. Then pool eight half double crochets through the last loop.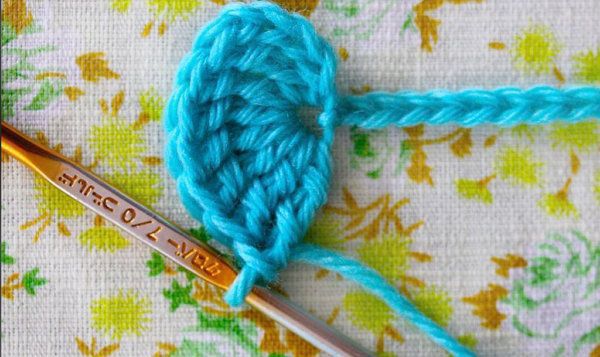 Make a simple crochet and pool it through the fourth loop from the end of the chain. Then hook the same semicircles until the end of the chain is reached.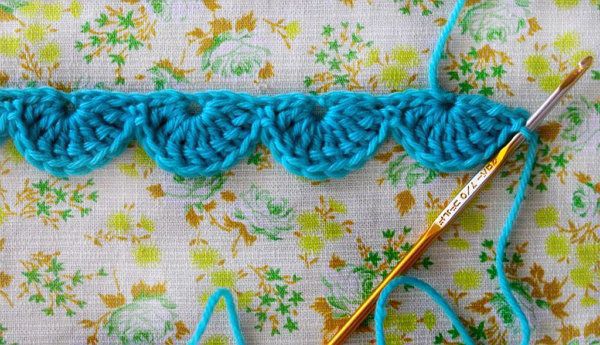 The same semicircles must also be made on the opposite side that circles have turned out.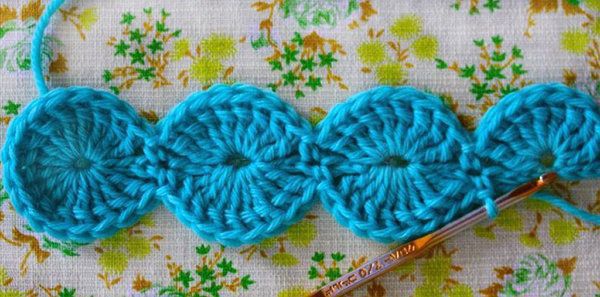 So the first row looks like this: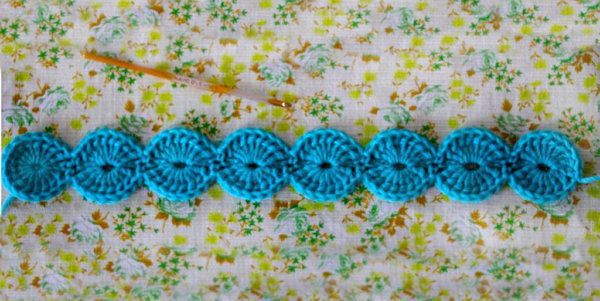 Visually divide circles into four parts, in each of which there are about four crochets. Bind a thread of other color and make three slip stitches and four half double crochets in one of these four segments. Do not accomplish them so that there are would be five chain stitches on the hook.
Then combine these loops by one of them, make three chain stitches and tie them to the circle by a half double crochet. Something like petals turns out from sides. Make seven incomplete half double crochets (not four as you had done before) between circles and also combine them by one loop.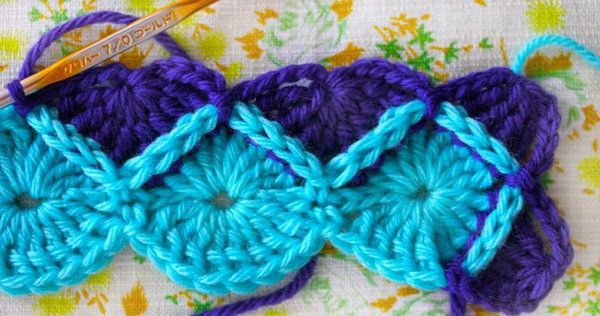 Tie all other circles by such way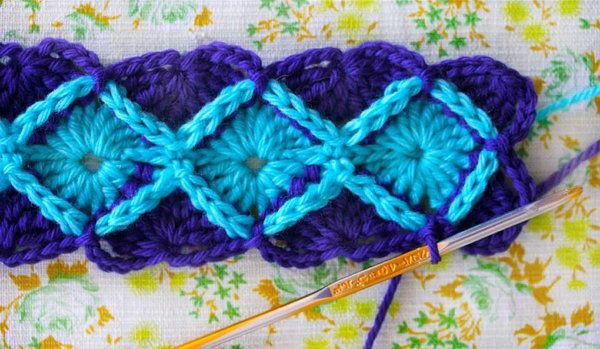 Now then make twelve half double crochets through the central loop of the side petals. On other petals you have to make eight half double crochets.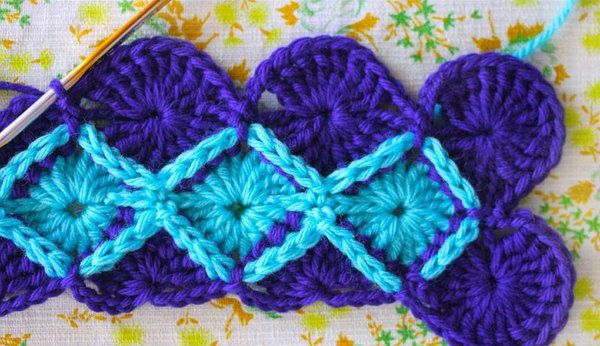 So you have to work by such way till the end of the row is reached.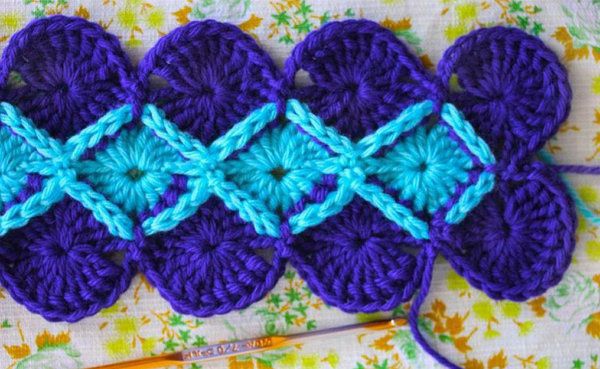 Make all following rows with yarn of new color. The quantity of loops remains the same as the way of crocheting. Such beautiful and big rectangular plaid turns out here.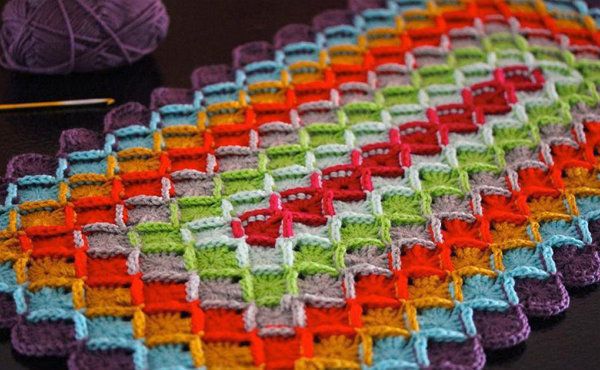 This way of crocheting is very interesting and absolutely unfatiguing. It allows to crochet with pleasure and make big cloth works of art. The Bavarian crochet gives you the chance to make beautiful squares with volume sides just using simple circles.