How To Refurbish Furniture
June 10, 2016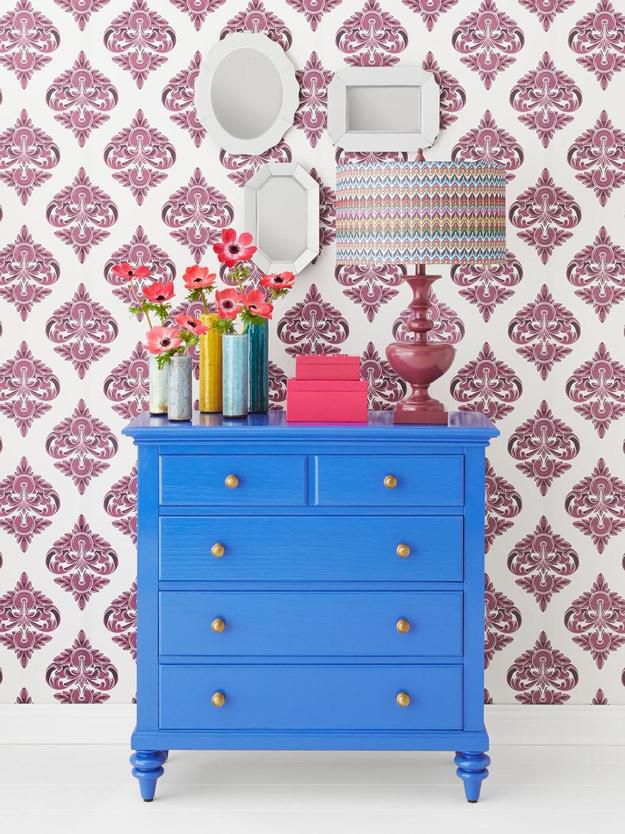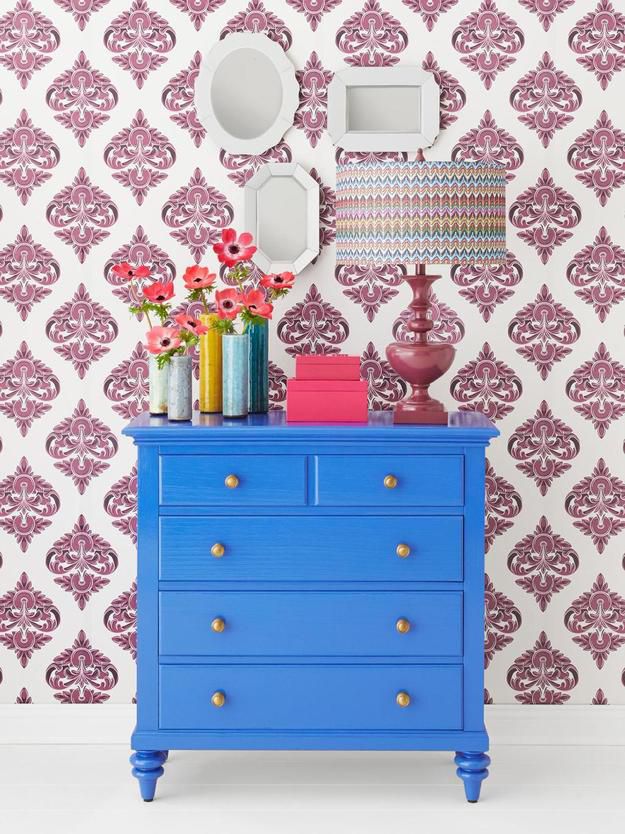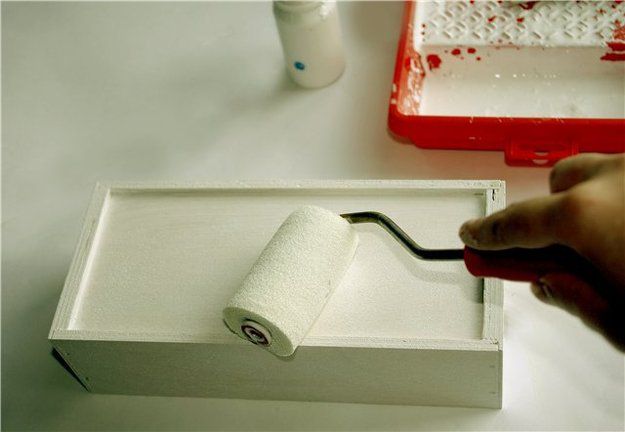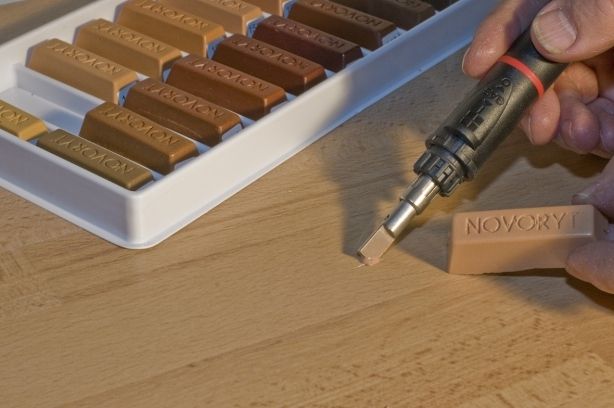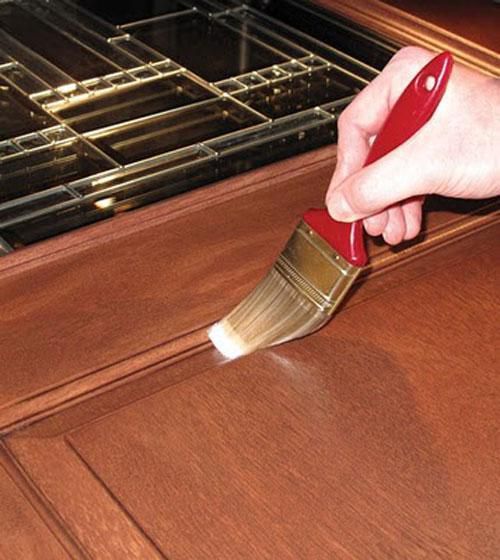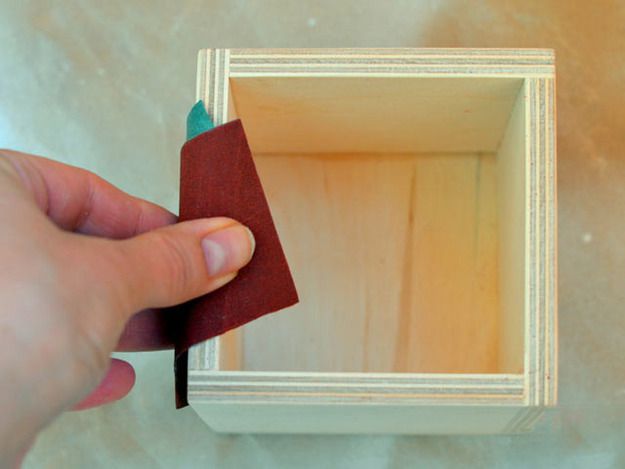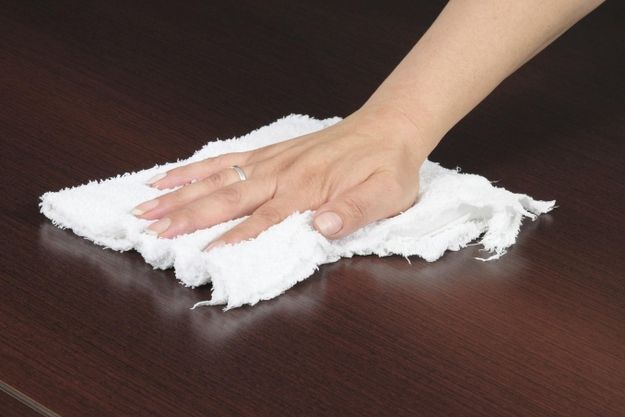 We gathered the most common recommendations on how to refurbish the furniture, tested them and now we are sharing them with you. Don't hesitate, you can do it!
1. Remove grease and mud
Wash out all the dirt from the surface and degrease it. Use the cleaning products that dissolve the grease and then rinse and wipe the laminated surface thoroughly. Many repairers recommend taking the furniture apart. If the piece of furniture is not complex, or you only want to paint the facades you may not to.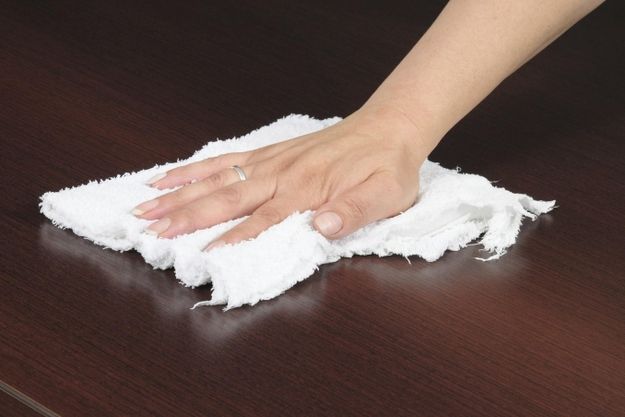 2. Create a rough surface
Modern surfaces of laminated chip board and medium density fiberboard are covered with poly vinyl chloride. It is hard to wet it with water to say nothing of paint. You can sandpaper the surface for the better adhesion (paint and laminate linkage). You'd better wear a breather. The laminate dust is very harmful.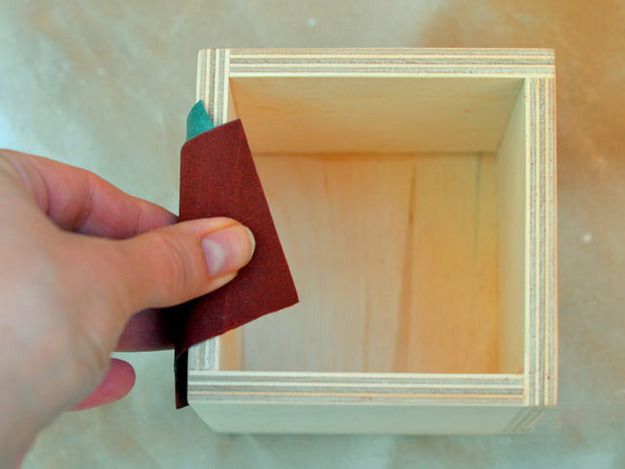 3. Priming
To make the paint lay evenly and not to roll or bubble lay a priming layer. Find the primer that sticks to everything even glass and tile. Almost all the manufacturers produce such primers (most commonly polyurethane-based). It costs pretty penny but you shouldn't save on it. Its quality may be even more important than the quality of paint.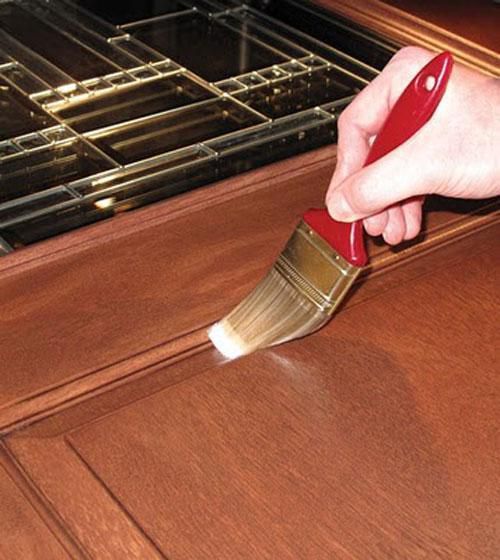 4. Filling the cracks
It is not necessary but many people painted furniture of laminated chip board wish they used coating before painting. You can fill the dents and cracks in two ways: using either latex coating or epoxide-based products (some people recommend using gel coat).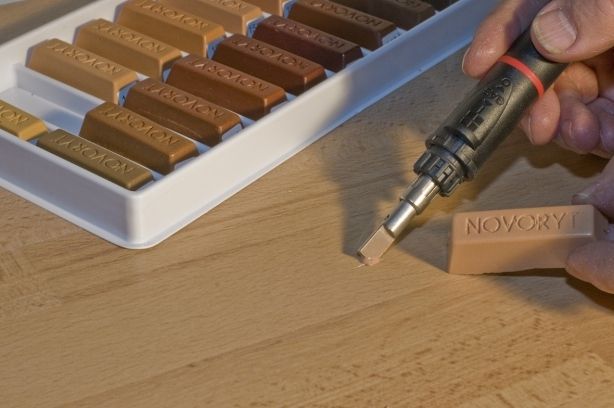 5. Paint. Which pain is better and what to use for applying?
It is good to use alkyd enamel and polyurethane paint to paint over the poly vinyl chloride skin. Best of all if you can buy some special paint for furniture. Epoxide enamels usually do well, though they dry too long and retain the smell. Some say that they managed to refurbish MDF and LCB with acryl-and latex-based products under condition of applying a special coating (sometimes even two layers of it).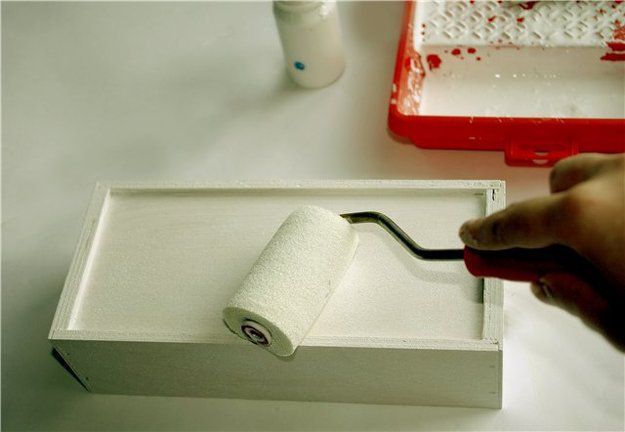 6. Varnish finishing
There are parts of the furniture that are exposed to wear. If you refurbished the facades you can cover the painted surface with water-based varnish. It will protect the paint from external influence, scratches and abrasion. However, there is a chance that the varnish grow yellow in course of time. Anyway, you know now how to refurbish your furniture!