How To Decoupage Furniture
June 10, 2016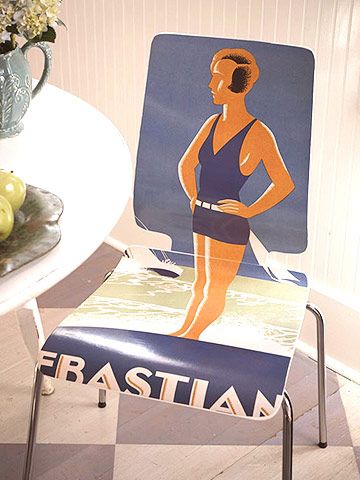 Nowadays, it's a popular thing to decoupage the cabinetry. Thus, let's see how we can turn a plain chair into an original piece of furniture for the kitchen. The chair is made of plastic but it's OK. If you don't have a chair like this you can decoupage any other. Here's what we are going to get: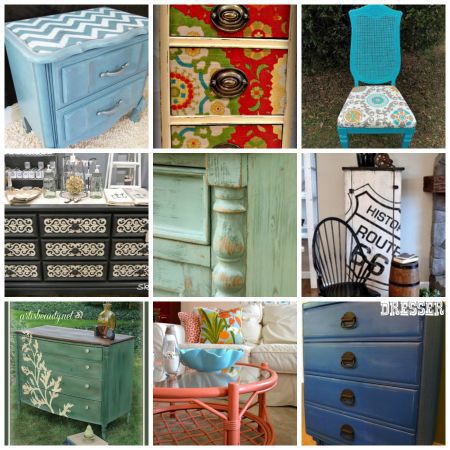 We will need the following stuff:
An old piece of furniture that you're going to renovate;
Old journals, wallpapers, magazines, newspapers and some other colorful paper;
Glue;
Varnish;
Scissors;
A ruler;
A brush;
Sandpaper.
Step-by-step Guide With Pictures
1. Clean the surface and do the necessary measurements. You can take a piece of tracing paper and trace the shape of the seat and the back. If you want to use a whole pattern these templates will help you to choose the right piece to cut.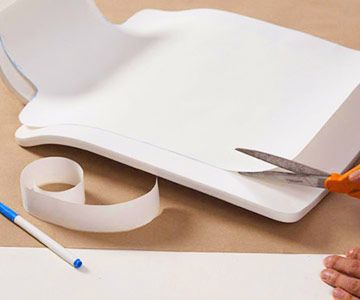 2. Cut the parts out. Take some sharp scissors to cut the smooth edges. Leave some space at the edges. You can easily cut the edges with a razor afterwards.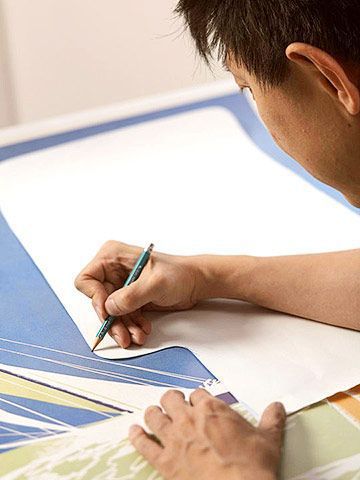 Avoid using too thin paper (e.g. newspaper) because it gets wrinkled when moistened. You'd better copy the patter using a laser printer (water washes out the ink of jet printers).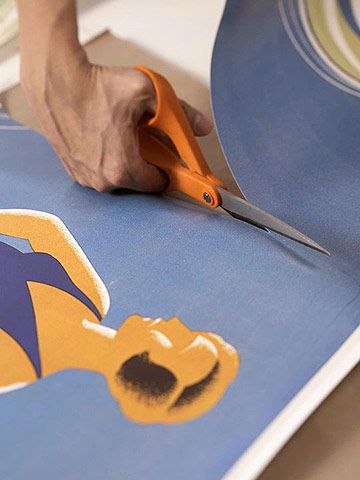 3. Glue the whole surface using the white glue. It should be still wet when you stick the paper to the seat and the back.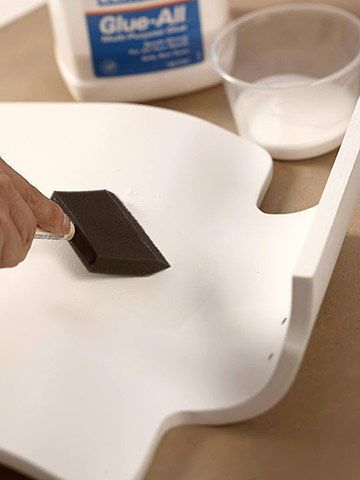 4. Dip the paper part in the cold water before sticking it to avoid bubbles. Then stick it carefully and press the edges. Your hands should be wet, other wise you may tear the paper. Remove the excessive water and glue. When the paper gets dry, cut it with a razor and glue the cuts.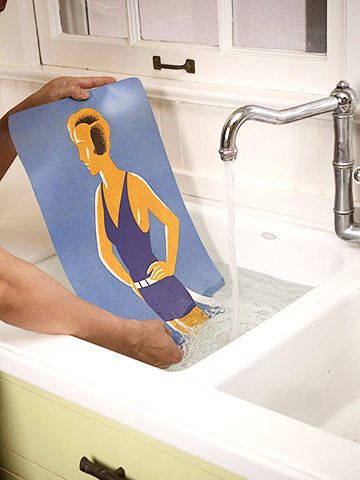 During an hour after sticking the paper bubbles may appear. Watch it carefully and smooth the bubbles.
5. Let the product dry and then cover it with several layers of varnish. Each layer should dry for at least 60 minutes.