How To Make A Motorcycle Diaper Cake
June 2, 2016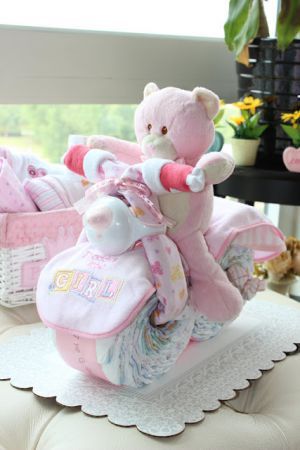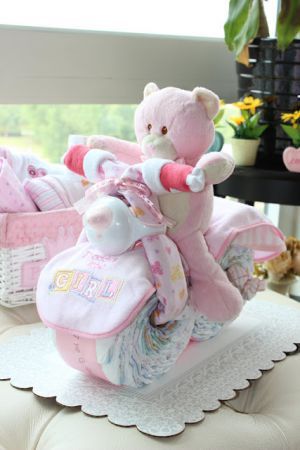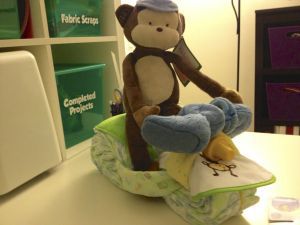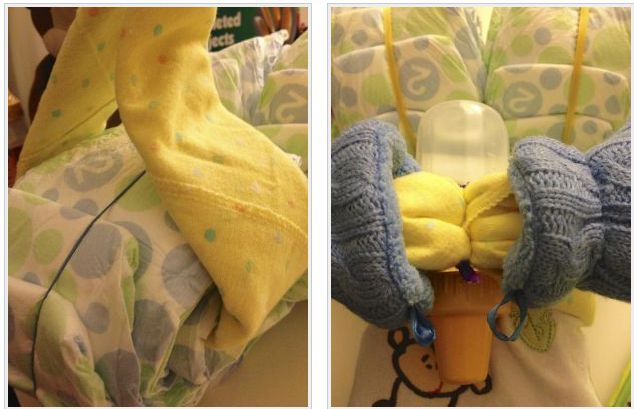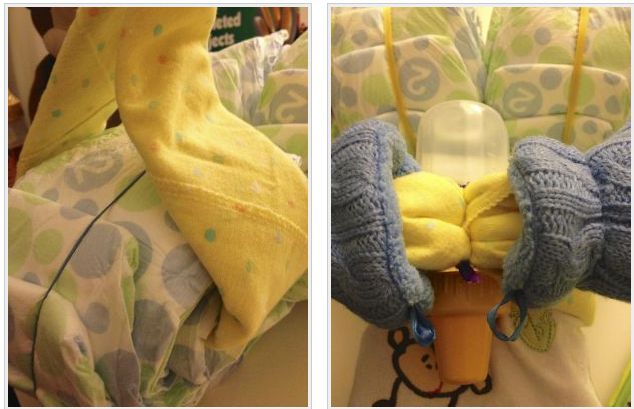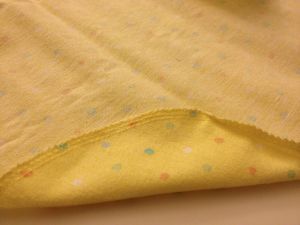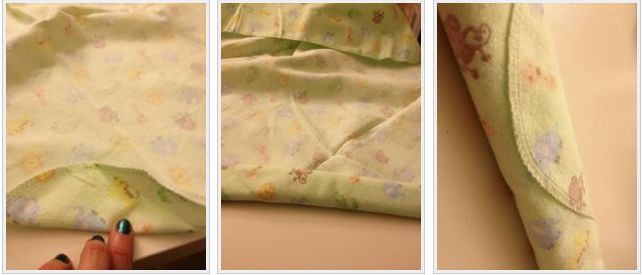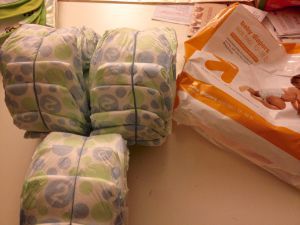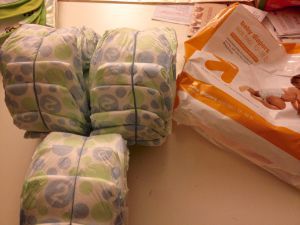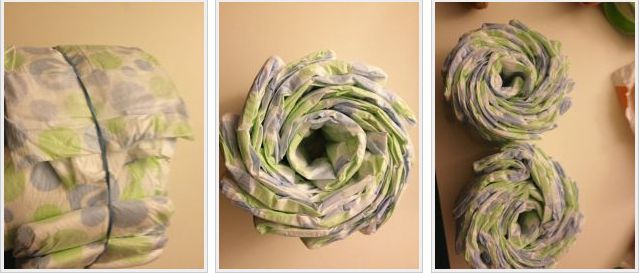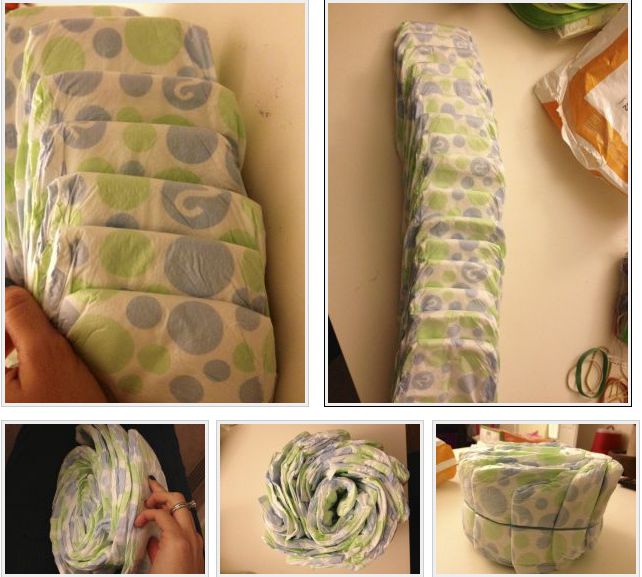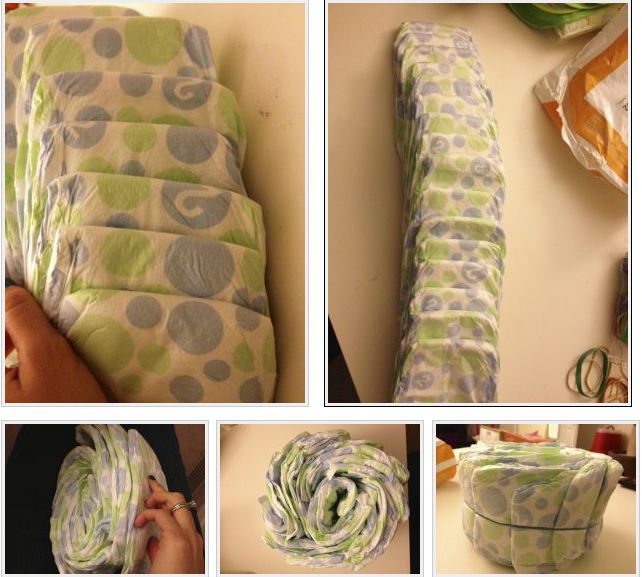 All items used in this craft are sure to be useful for the mother and the baby. In our case, the gift is made for a baby boy, so we have opted for green and blue shades and purchased a cute toy monkey.
A Simple Tutorial How To Make A Motorcycle Diaper Cake
You will need:
diapers-1 package (about 45 pieces);
receiving blankets- 2 pieces
infant mittens or socks-1 pair;
bibs-2 pieces;
baby bottle-1 piece;
elastics to attach the tires;
pins;
a plush toy, in our case a cute monkey.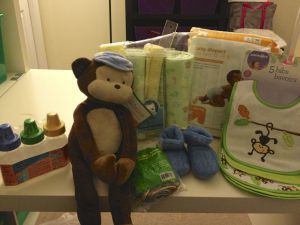 How To Make A Bike Out Of Diapers
First, let's make the tires. To do this, take the third part of diapers (15 pieces),lay them on the table with overlap and start to roll them in a swirl. You will demand a skill and perhaps the help of a friend. It's important to secure the finished tire with an elastic. Some tutorials offer to take a saucepan and lay there diapers creating a swirl shape, but this method is neither very convenient.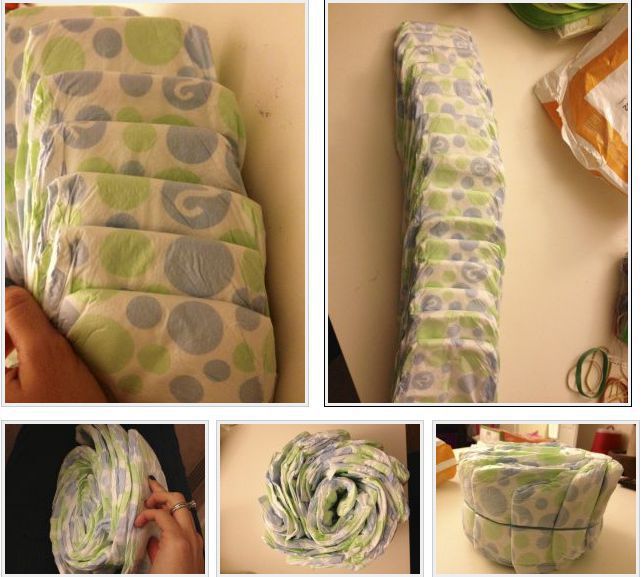 Gently even out the diapers, check that there is a circular opening in the middle of the tire to connect the wheels. Repeat the steps below to make two other tires. You don't have to make all three wheels the same size; you can make the front wheel bigger and the two back wheels smaller, if you wish.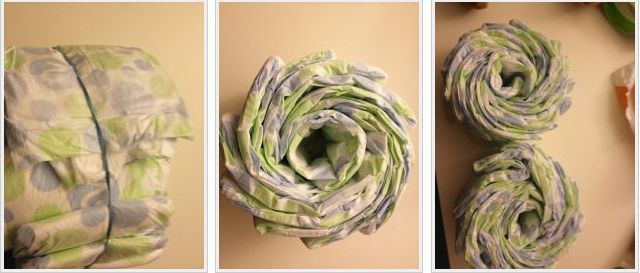 Put the three wheels in place.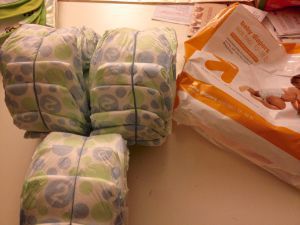 Take one receiving blanket and gently roll it. You can secure the end with a safety pin.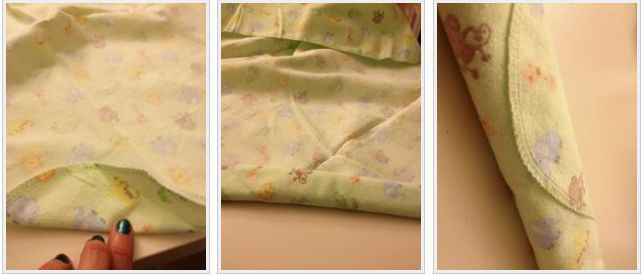 Next, we need to fix the wheels. Slide the rolled blanket through the back tires then connect them with the front tire. Secure the blanket's ends with a safety pin to prevent the construction from moving.

Let's make the motorcycle's handle bar. For this purpose, roll the second blanket.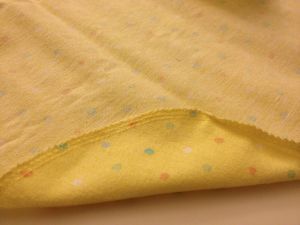 Place the blanket into the opening of the front tire and bent them upwards. Attach the bottle to the handle bar (it will make the headlight) and fix the ends of the blanket with an elastic or a ribbon (don't make a knot, it will look ugly)
Now let's decorate our motorcycle. Put a bib on the back tires to make the seat. Then pin the second bib behind the front tire (it will make the front mudguard). Top the handlebar's ends with socks or mittens, they will imitate the bike's handles.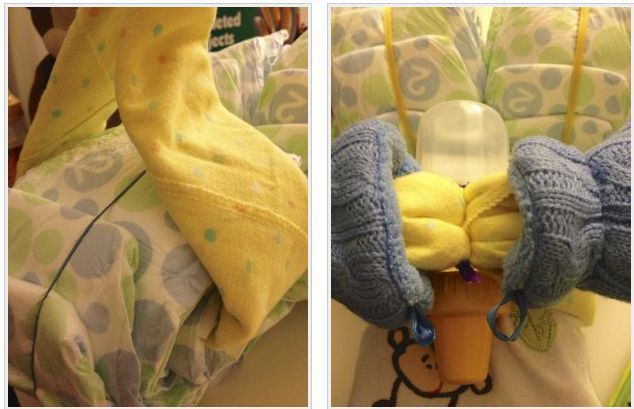 Our bike is ready! Put the toy monkey on the bike and the baby's gift is ready!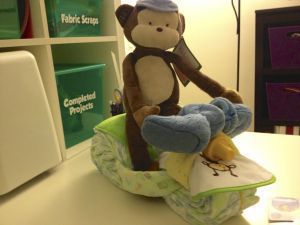 Using this tutorial, you can make a very nice gift for a newborn girl, too.