How To Draw a Dragon
April 19, 2017
Hello everyone!
My tutorial today will be about how to draw the dragon from the "How To Train Your Dragon" movie. His name was a Night Fury and everybody were scared of him when one day the village boy found him and started to train him. He named this dragon Toothless. If you have seen this movie I bet you were in love with the characters. So let's have some fun drawing this cute cartooned dragon.
Step 1
Start with the nose then draw a bigger eye on the right side and smaller on the left because Toothless will look at us from the angle. Draw his forehead, mouth and pupils.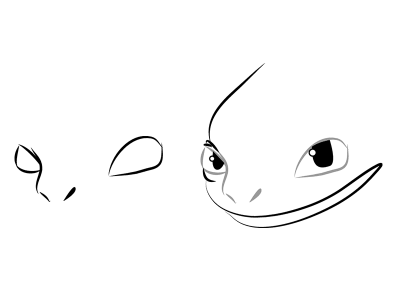 Step 2
Finish his head with a curved line.
Step 3
Draw a few thorns on his head and forehead then draw him a teeth. Draw a few lines around the right eye.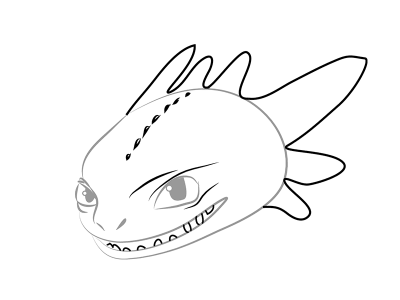 Step 4
Draw a quick sketch of the dragon's body as shown on the picture and draw the body after using the sketch tips. Erase unnecessary lines.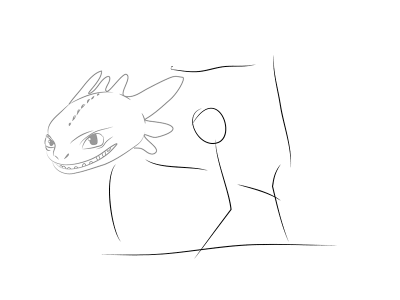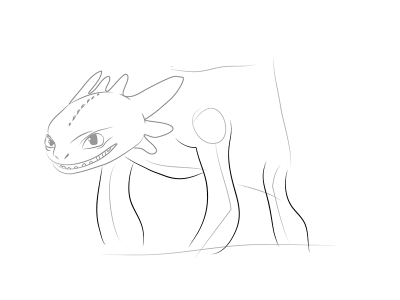 Step 5
As on the picture, draw dragon's back paw and a right wing.
Step 6
Draw membranes on wings and a tail.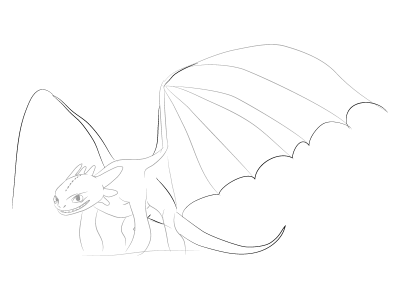 Step 7
Draw the left wing with membranes. Add claws on each paw and some details on the tail.
Remember how in the movie Toothless injured his tail, and it caused him an opportunity to fly? So make sure you get him a brand new tail so he will be happy!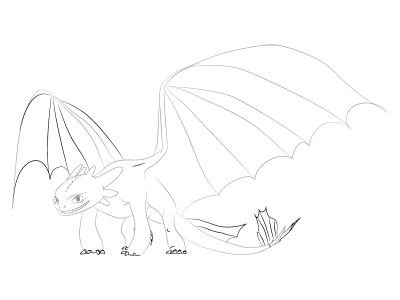 Step 8
Now we are almost done and only need to finish up. Erase the lines that you do not need anymore, look on the picture and see if you got all the details and membranes. Make sure you have a right proportion of the dragon. Add some shades and put colors if needed. Toothless was a mixture of dark blue and grey in the movie and green eyes.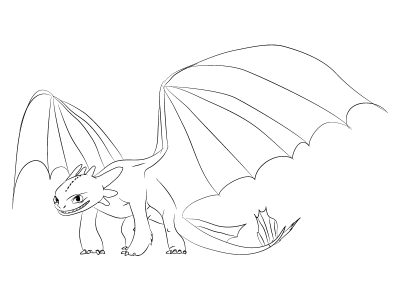 Voila! The Night Fury is ready to fly and protect the city! This tutorial will be a great way to entertain the kids on a party or in the public place like restaurant while the adults want to relax and talk for a while. It is easy and fun and I hope you enjoyed it!
Source: lesyadraw.ru