How To Cook Crab Cakes
July 5, 2016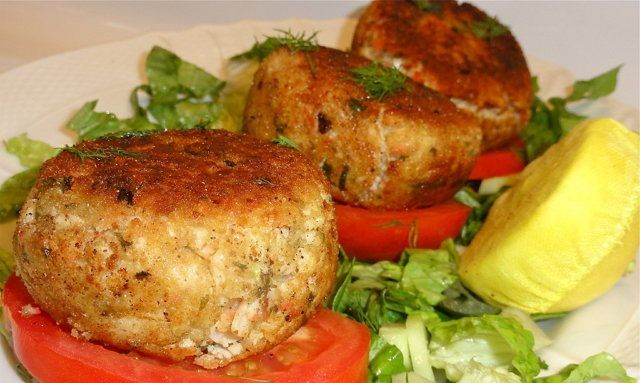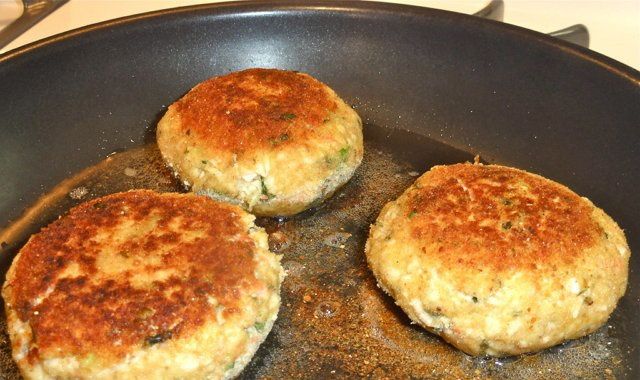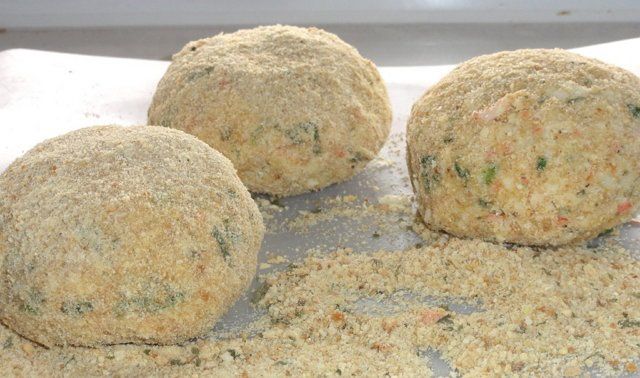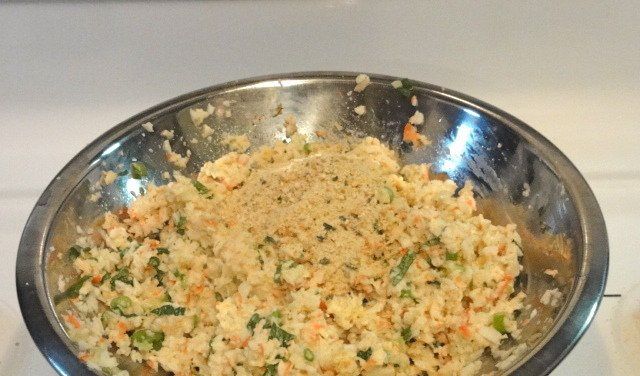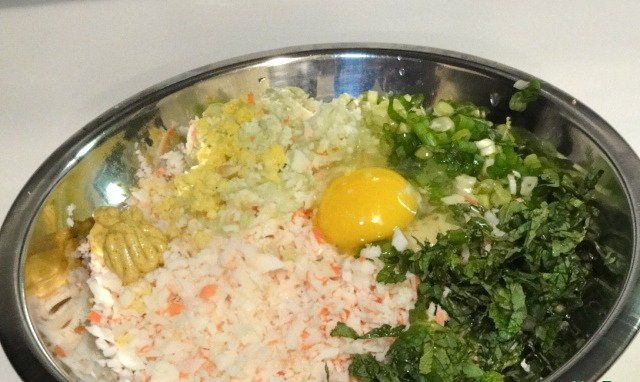 Crab Cakes is a very popular dish of crabmeat in the United Stated. It is insanely delicious for those who likes seafood. It looks like cutlets though. They make them with eggs and onion. The dish is often served in restaurants as an appetizer. They are often seasoned with ketchup, mustard, and lemon or lime juice, which is traditional for all the seafood dishes.
Ingredients:
Crab sticks (or crab meat) — 300 g;
Chicken egg — 1 pcs;
Stemmed celery (finely chopped) — 3 tbs;
Green onion — 4 pcs;
Basil    (crushed leaves) — 1 tbs;
Lemon — 1 pcs;
Mustard (the Dijon) — 1 tbs;
Sour cream    — 1 tbs;
Breadcrumbs (2 tbs into the forced crabmeat and 3 tbs for the coating) — 5 tbs;
Muscat nut (grated) — 0.5 tsp;
Spices (salt, pepper to taste);
Olive oil (frying).
Recipe
Chop the crabmeat finely but not too much. You can use blender for it. Add the green onion, celery, basil, lemon juice and zest, an egg and some sour cream. You can use the real crabmeat, or you can buy some substitute.
Carefully mix it all, add salt and pepper to taste. Add the Muscat nut. Then add the breadcrumbs but not too much.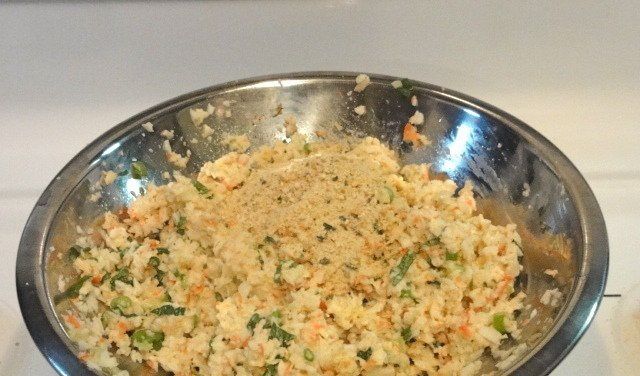 Make the cutlets of the substance you got. They should be a bit larger than the ordinary ones. Make a ball and flatten it a little. Roll it in the breadcrumbs. Put the cutlets in the fridge for 20 minutes, or for a couple of hours, which is better. The breadcrumbs should take all the water.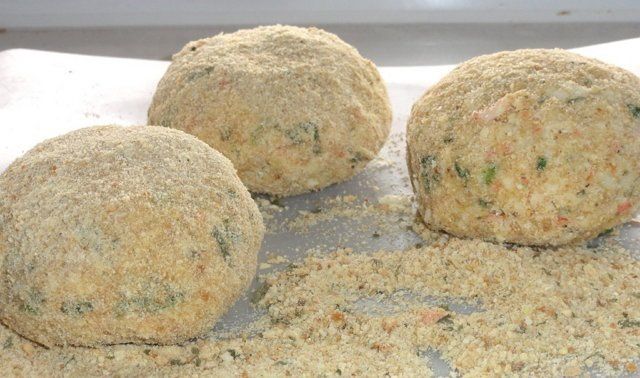 Heat some olive oil on a frying pan 10 minutes before serving and fry the cakes over the medium heat for about 4 minutes from each side until it turns golden brown.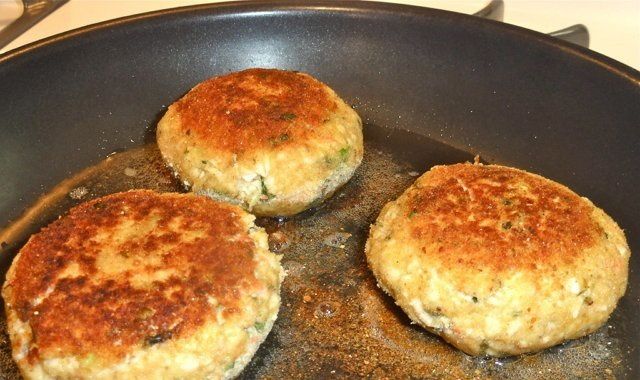 Serve hot with the lettuce.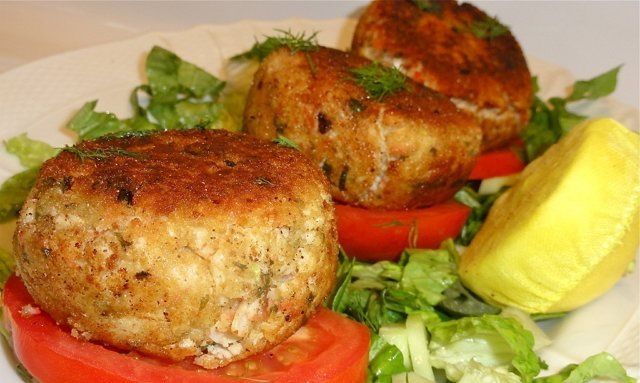 Pour some lemon juice on the top of it.