How To Clean Wood Furniture
June 10, 2016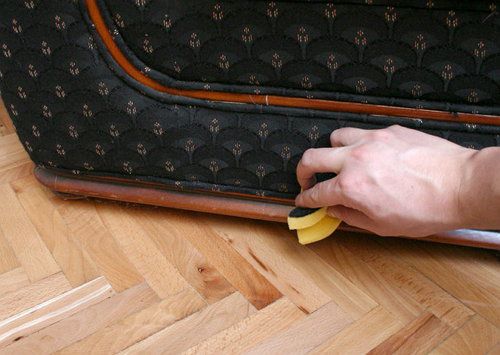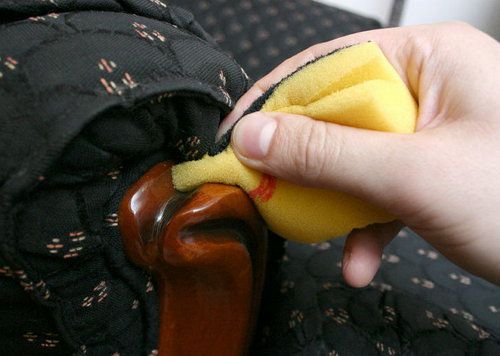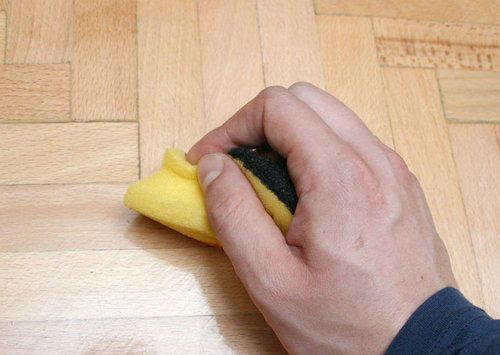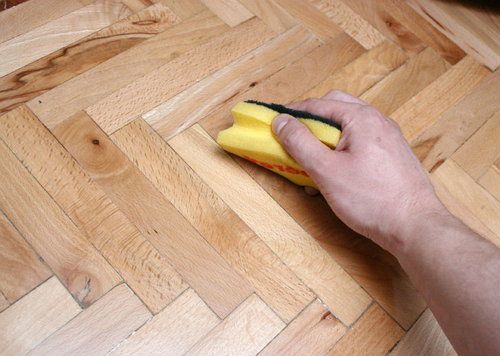 Wooden décor and furniture add warmth and comfort to the houses and offices. To make the wood retain its best features it should be treated properly. Find out how to avoid any damage of the wooden décor and furniture.
Steps
1. Clean the dust and mud out.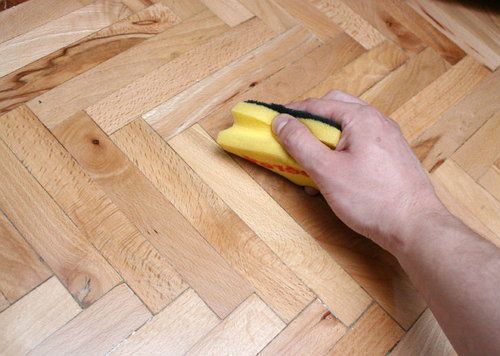 Remove the mud and dust from the surface with a soft and clean cotton cloth.
Remove the dust and mud from the surface with the vacuum using the hose and soft brush nozzles.
2. Clean the soil or dirty stains from the wood.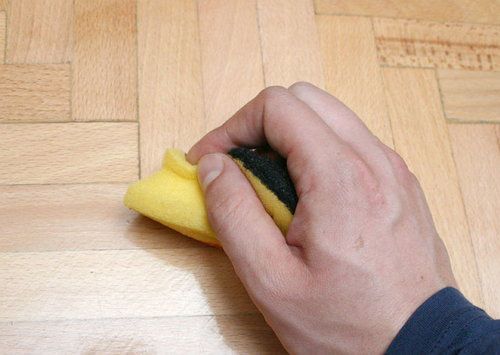 Try and rub some oil, spray or wax in a small area of the wooden surface to make sure that it won't cause any damage.
Follow the instructions on the cleaning products for wooden surface.
Use the recommended amount of the cleaning product for wood and some soft cloth to remove mud and stains.
Remove the cleaning product according to the instruction on the package.
If you don't have any special cleaning product for wooden surfaces mix half a glass of some dish detergent or some liquid soap into 1 gallon of water.
Clean small spots of the wooden surface if you need to cover large area.
Wet a piece of soft cloth squeeze it until it is almost dry.
Wipe upwards and clean by small areas at a time.
Wash the surface with clean water the same way.
Polish the surface piece by piece with a dry soft cloth.
3. Clean the wood finished with enamel.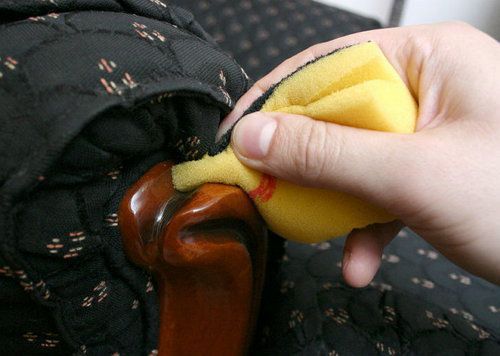 Mix some liquid soap with clean water.
Wet a piece of terrycloth and squeeze it till it's barely wet.
Clean the wooden surface.
Wash it with clean warm water.
Polish it with dry cloth.
4. Clean varnished furniture.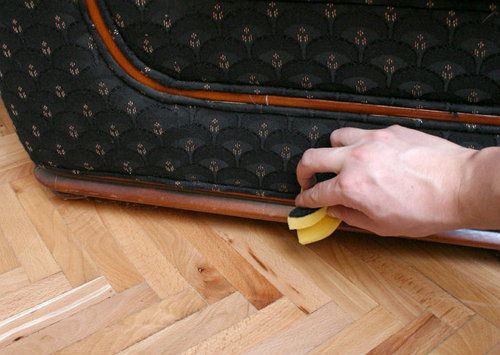 Apply some white spirit to a hidden spot of the wooden surface with a cotton pad.
Examine the test spot. Do not continue cleaning if white spirit made the finish softer.
Continue cleaning using a piece of cotton cloth moistened with white spirit if the test surface is OK.
Sink a soft brush in white spirit and use it to clean some hard-to-reach spots, for example carved surface.
Wipe the surface with a clean cloth and let it dry during a day.
Use a weak solution of soft soap and warm water.
Moisten a clean cloth and squeeze it until it's dry.
Wipe the wooden surface.
Wash it with clean water.
Polish it with a clean cotton cloth.