DIY Pom Pom Disco Balls Sandals
April 5, 2017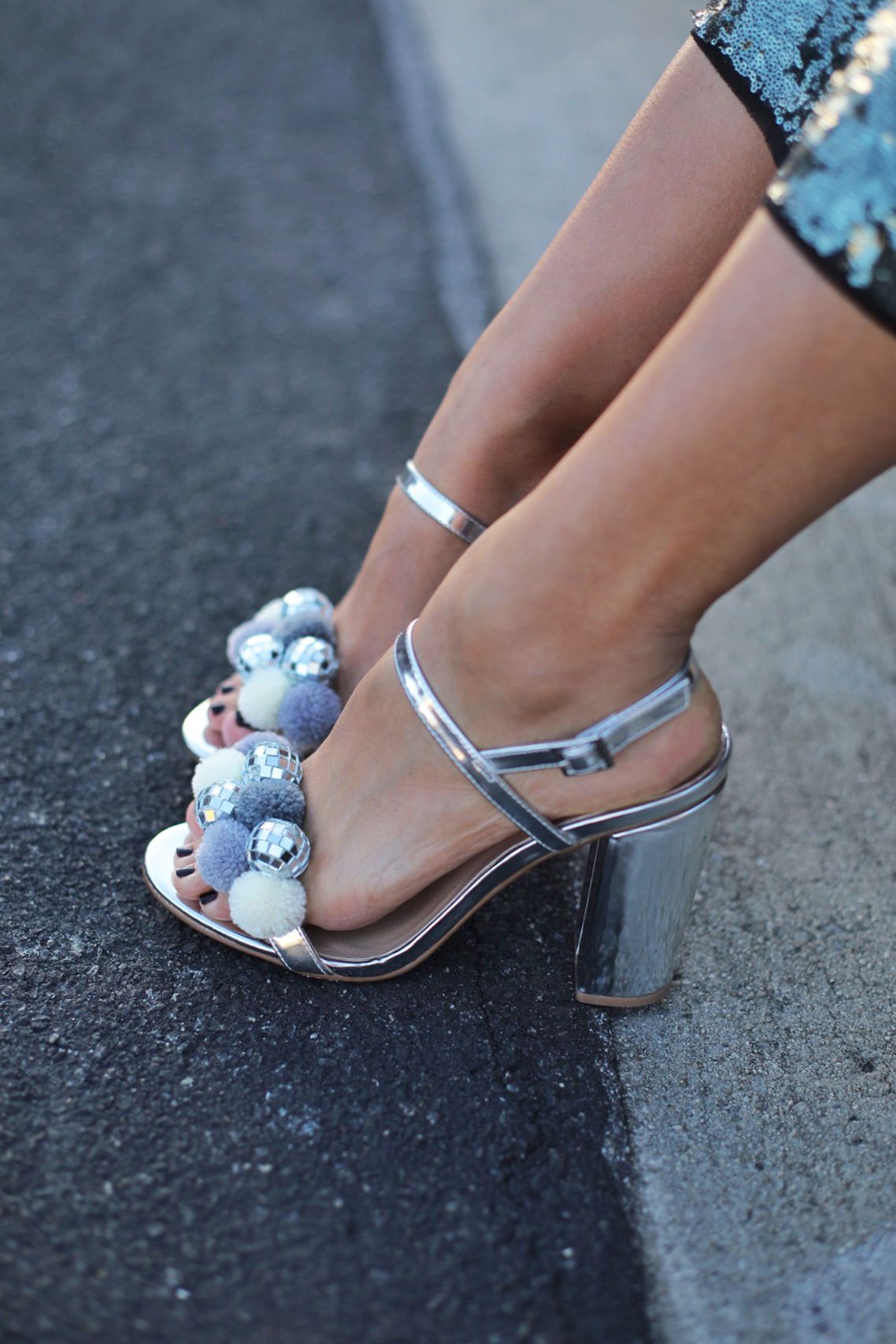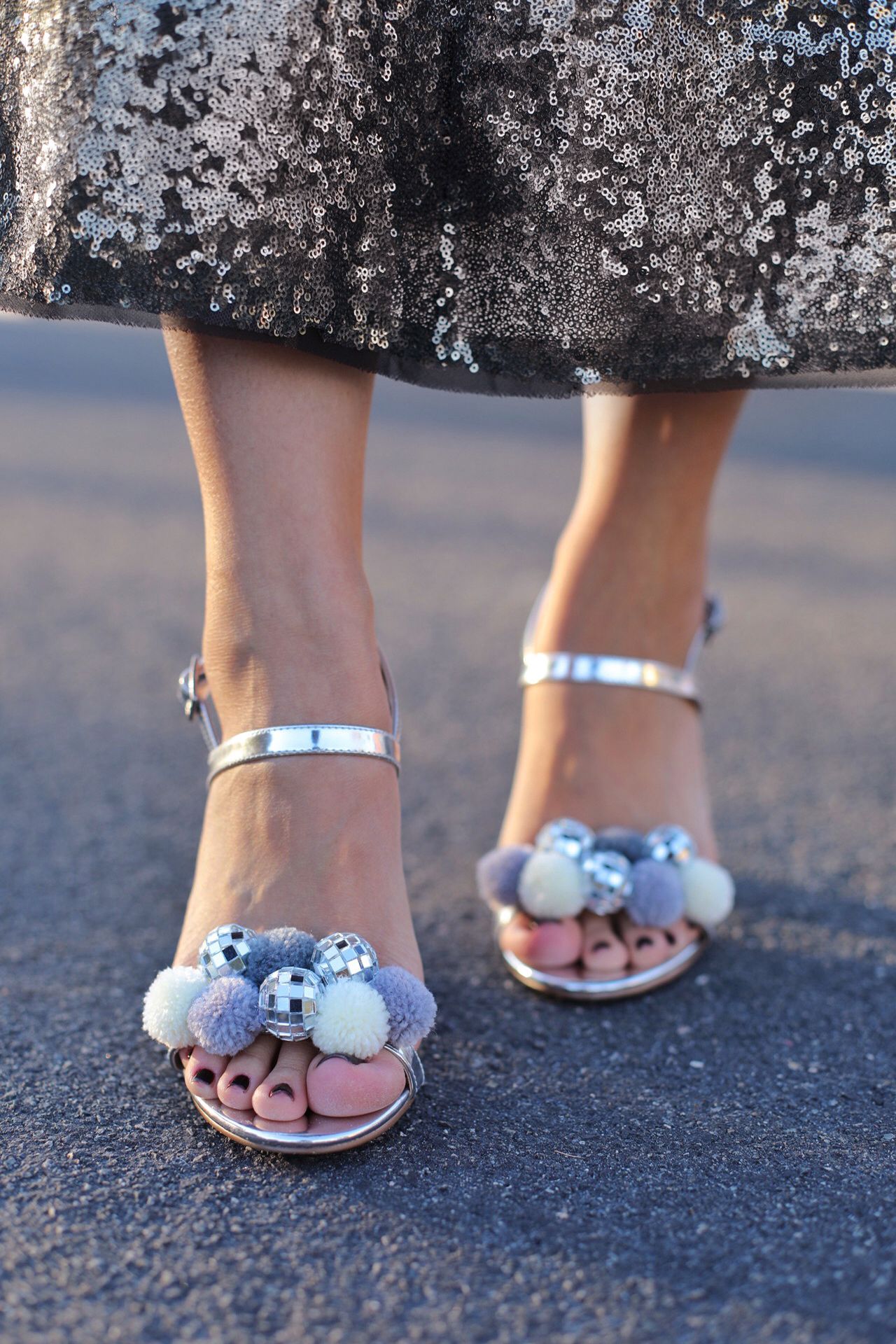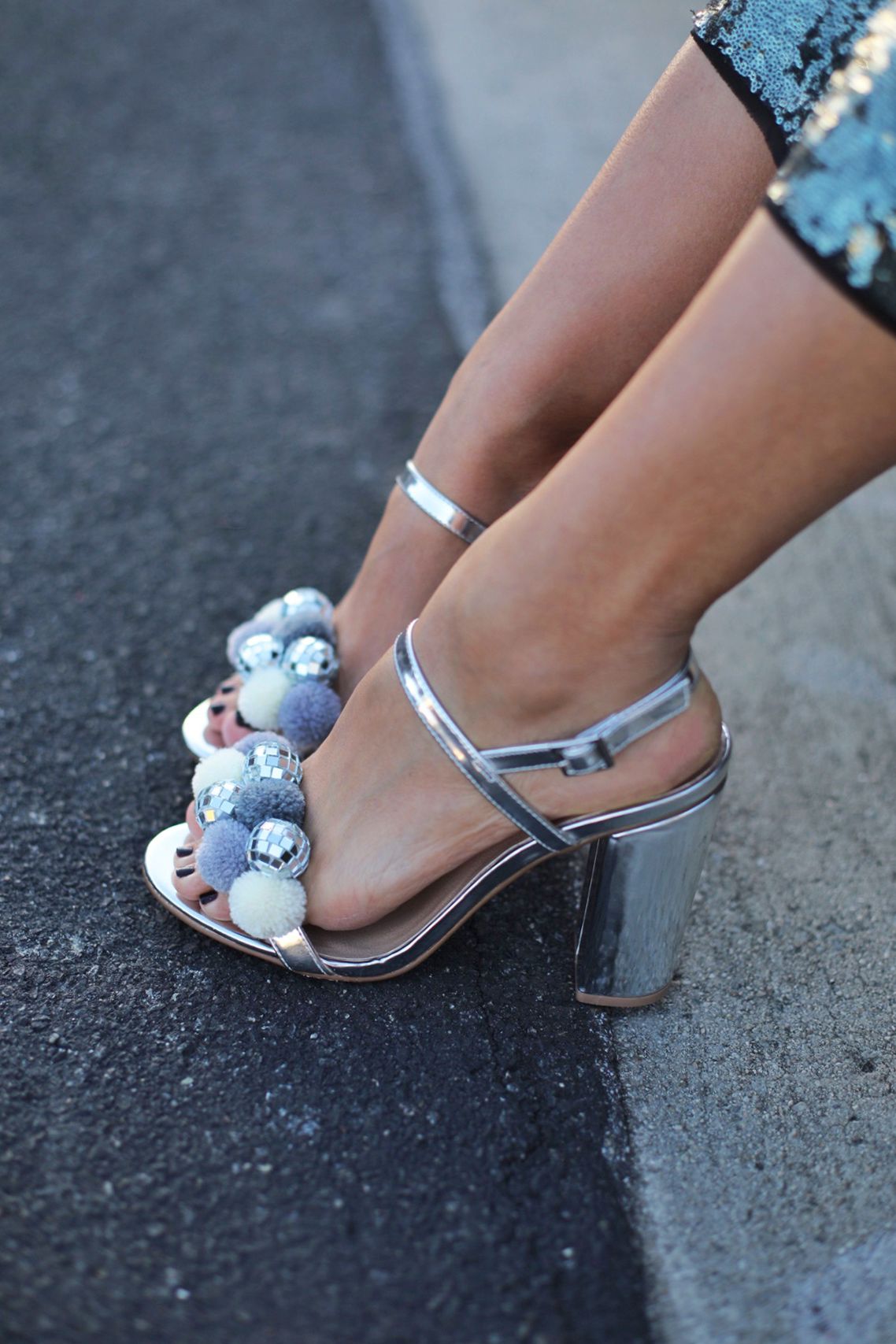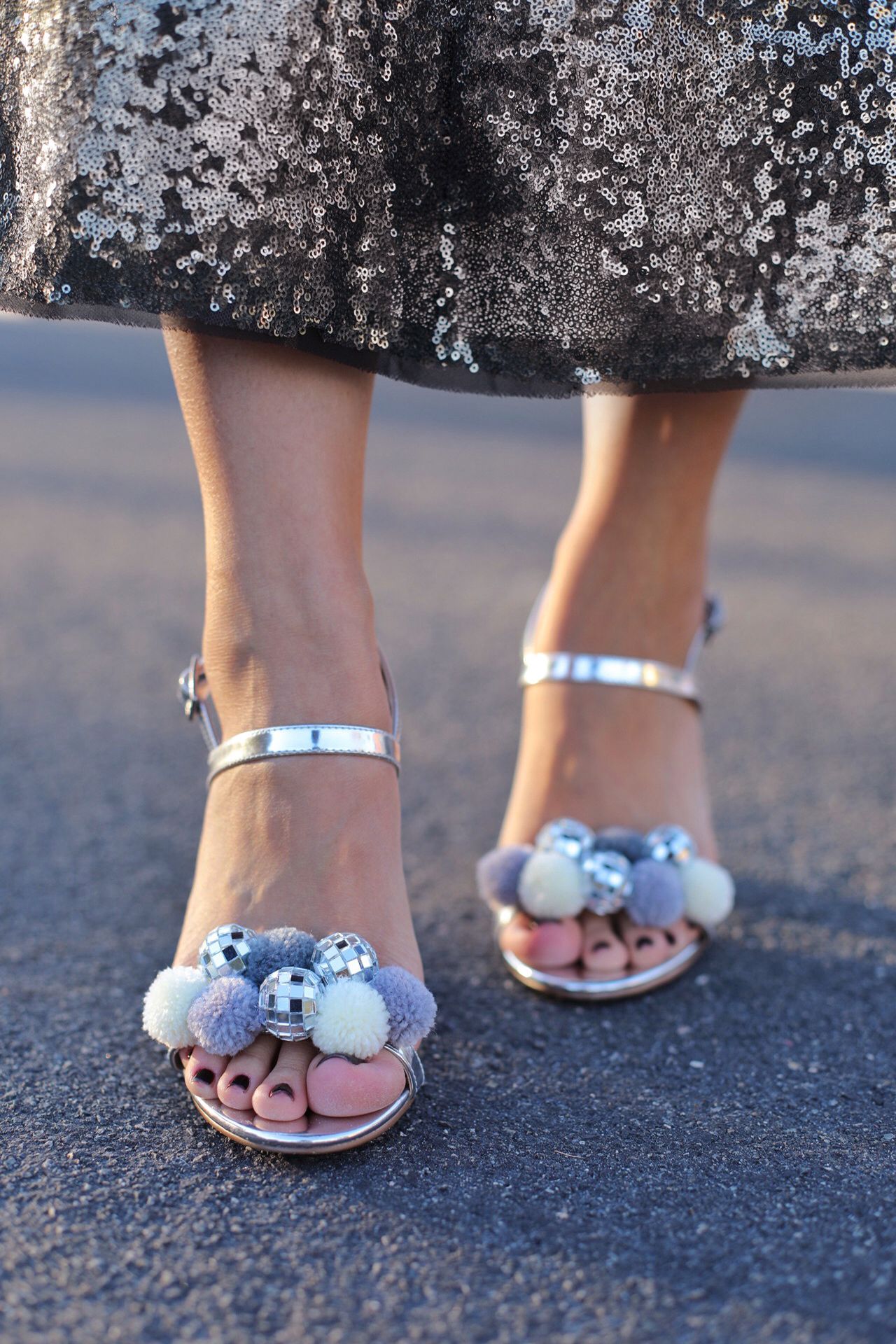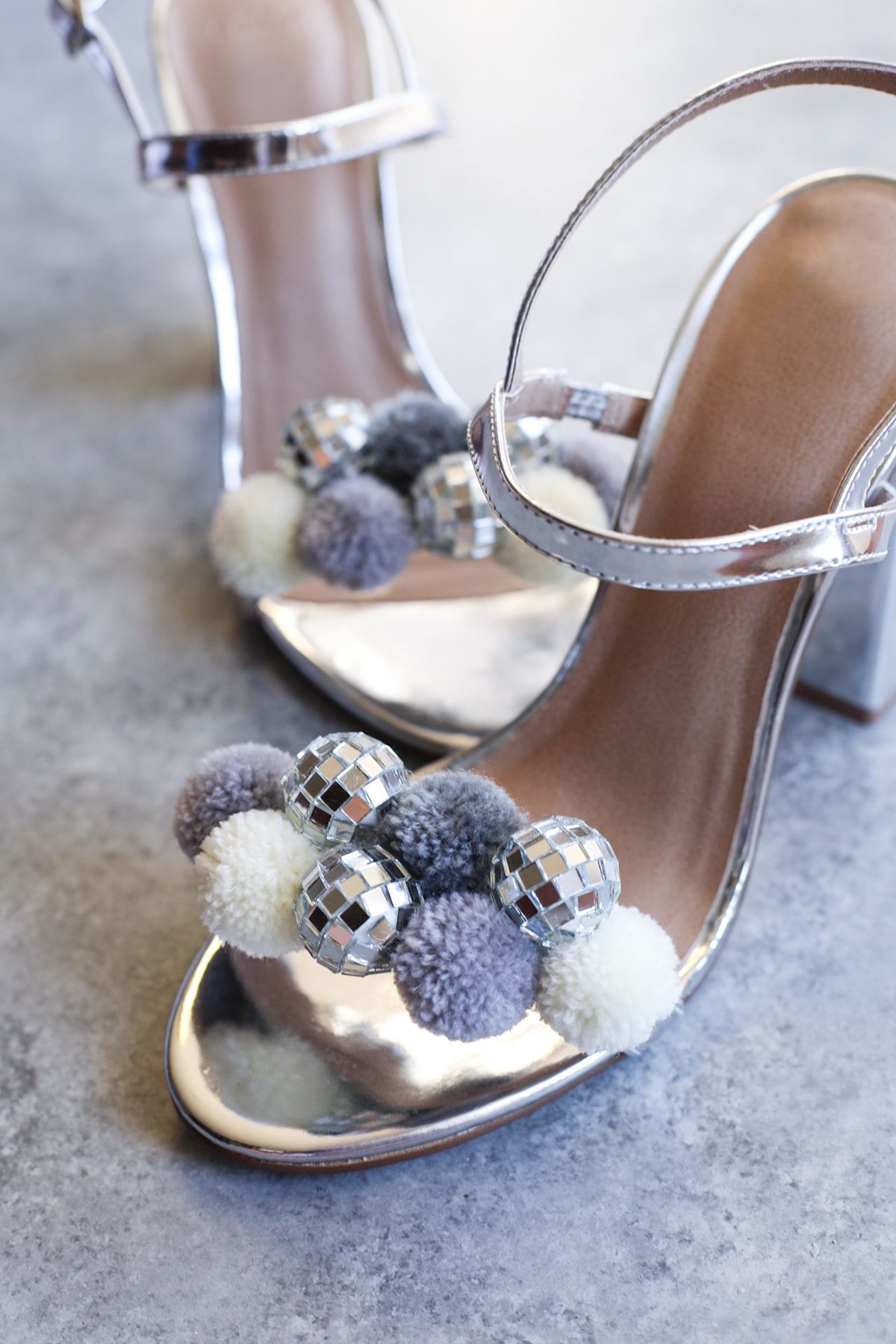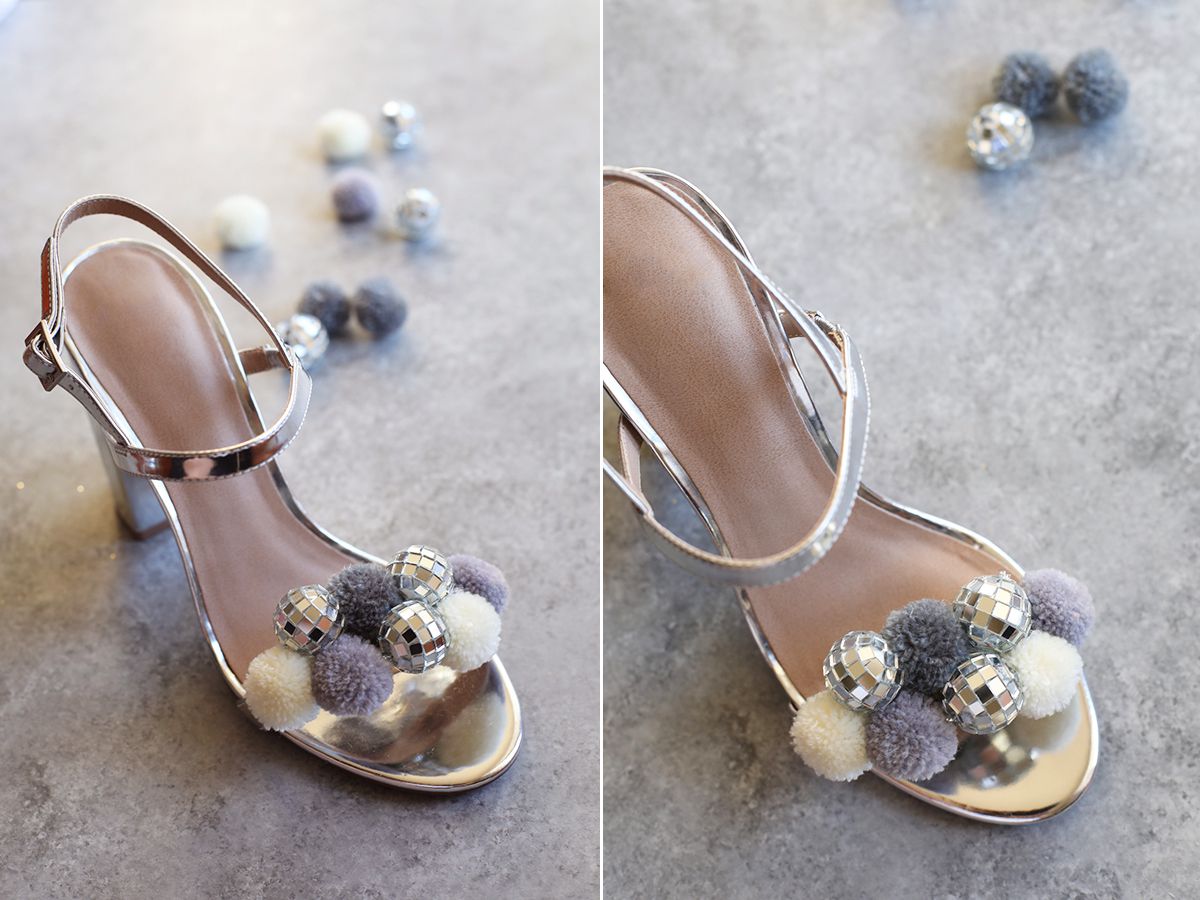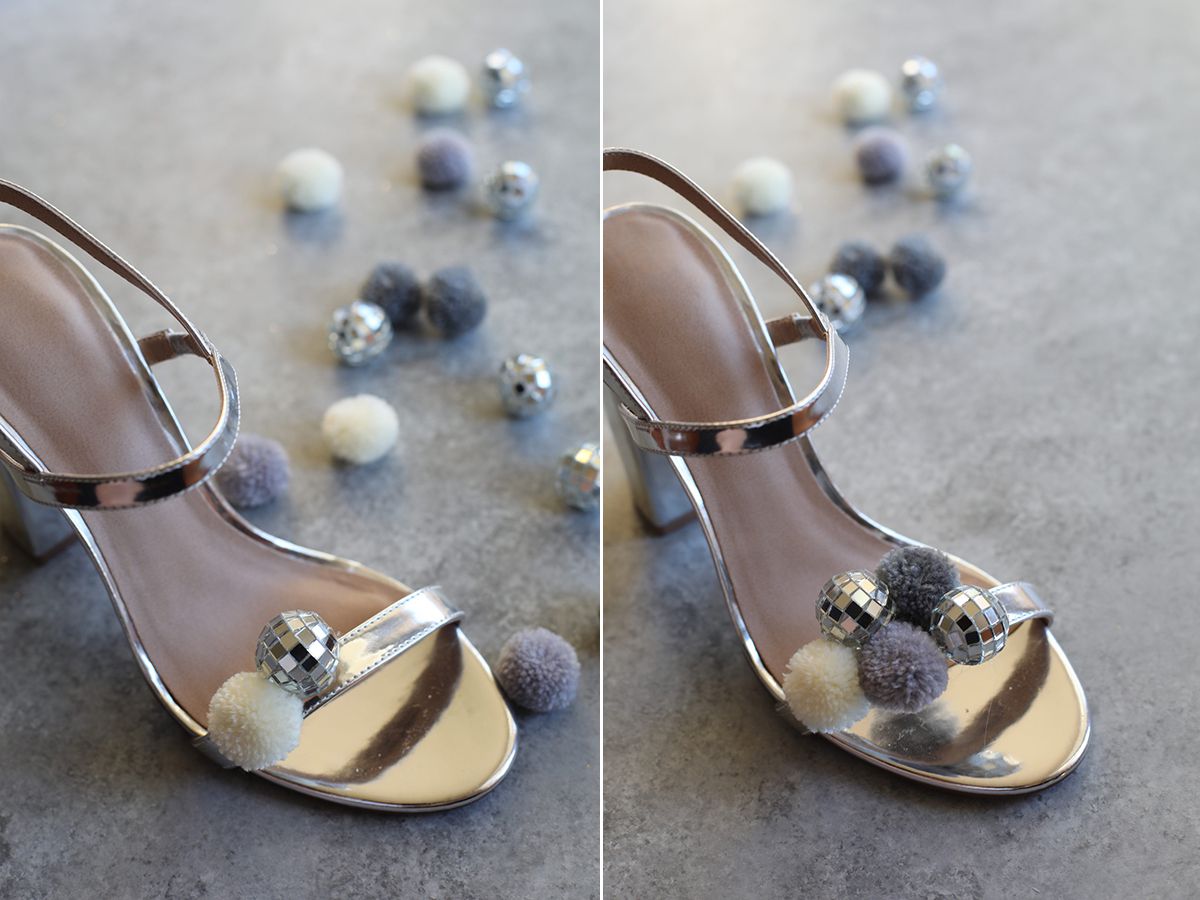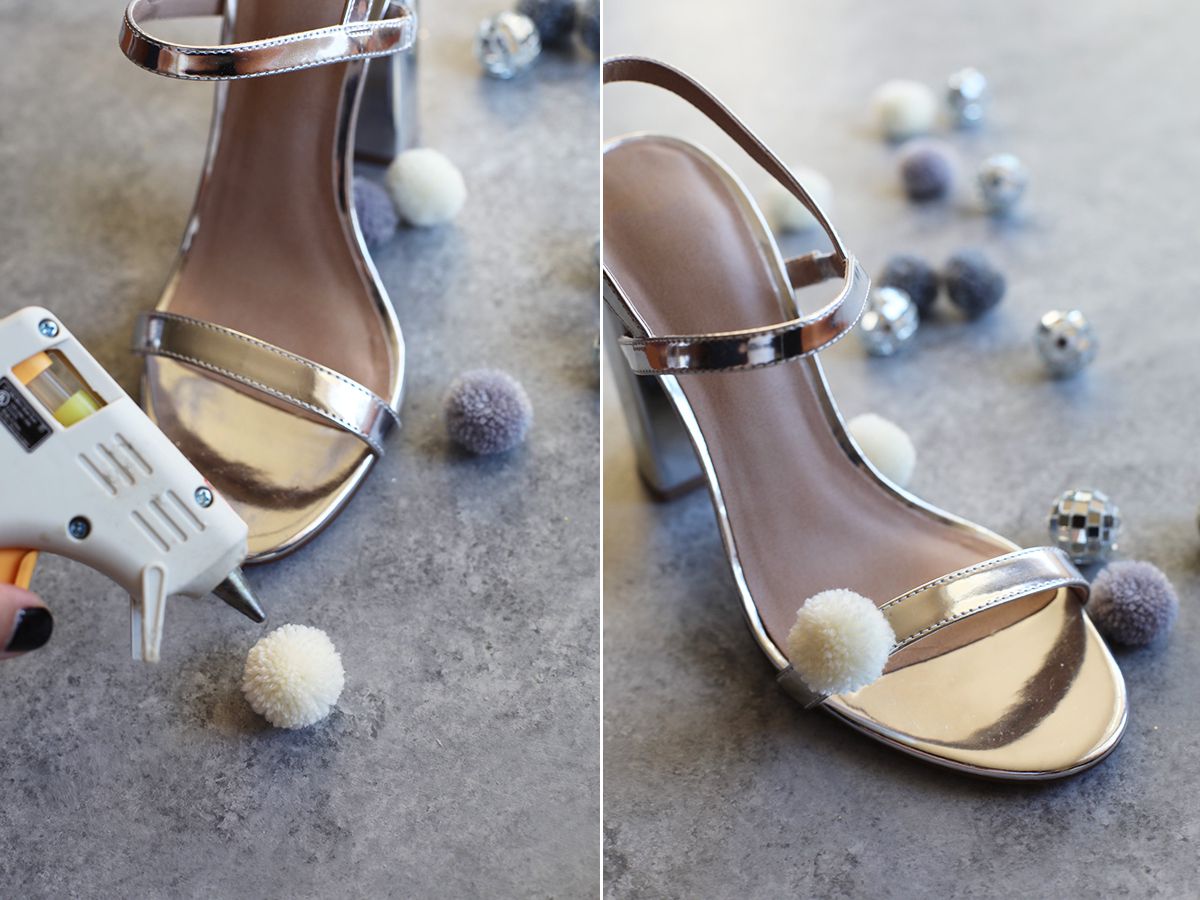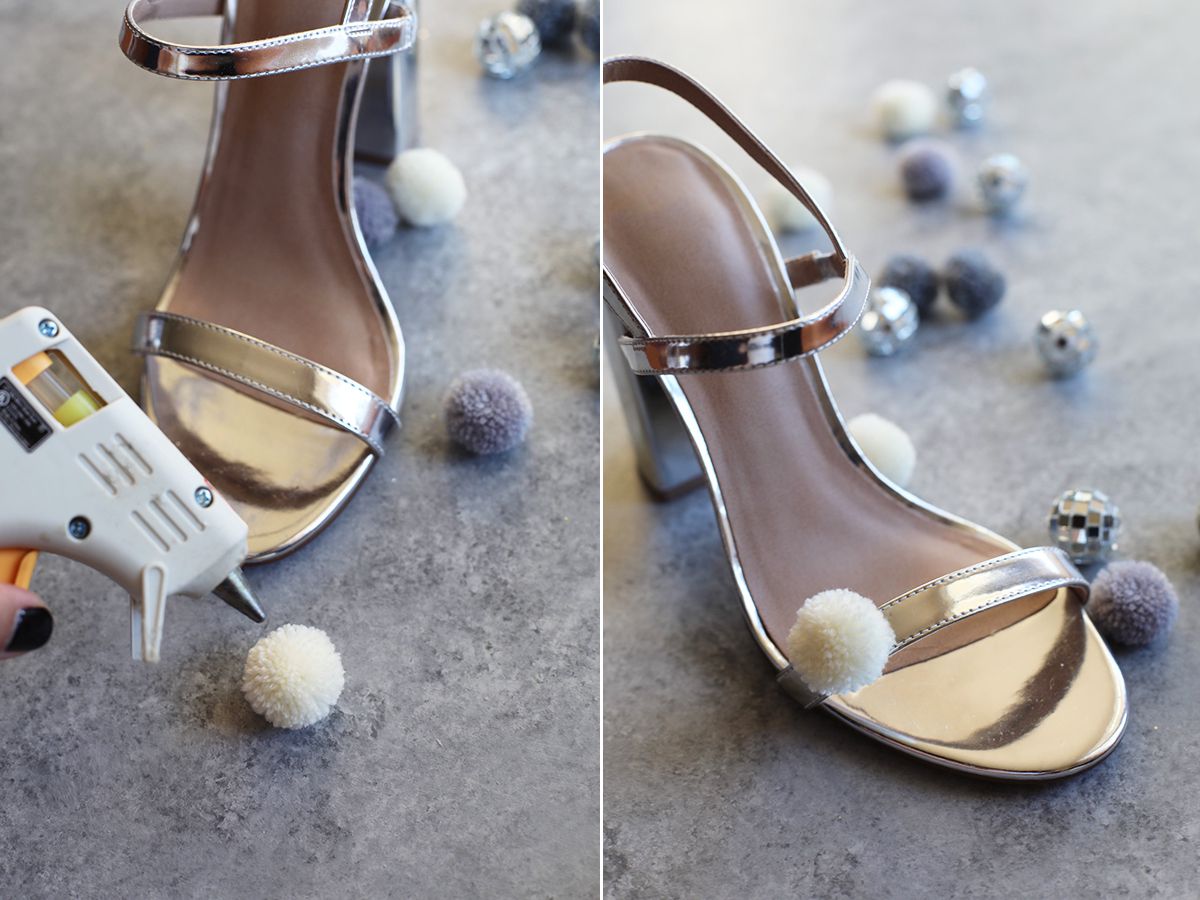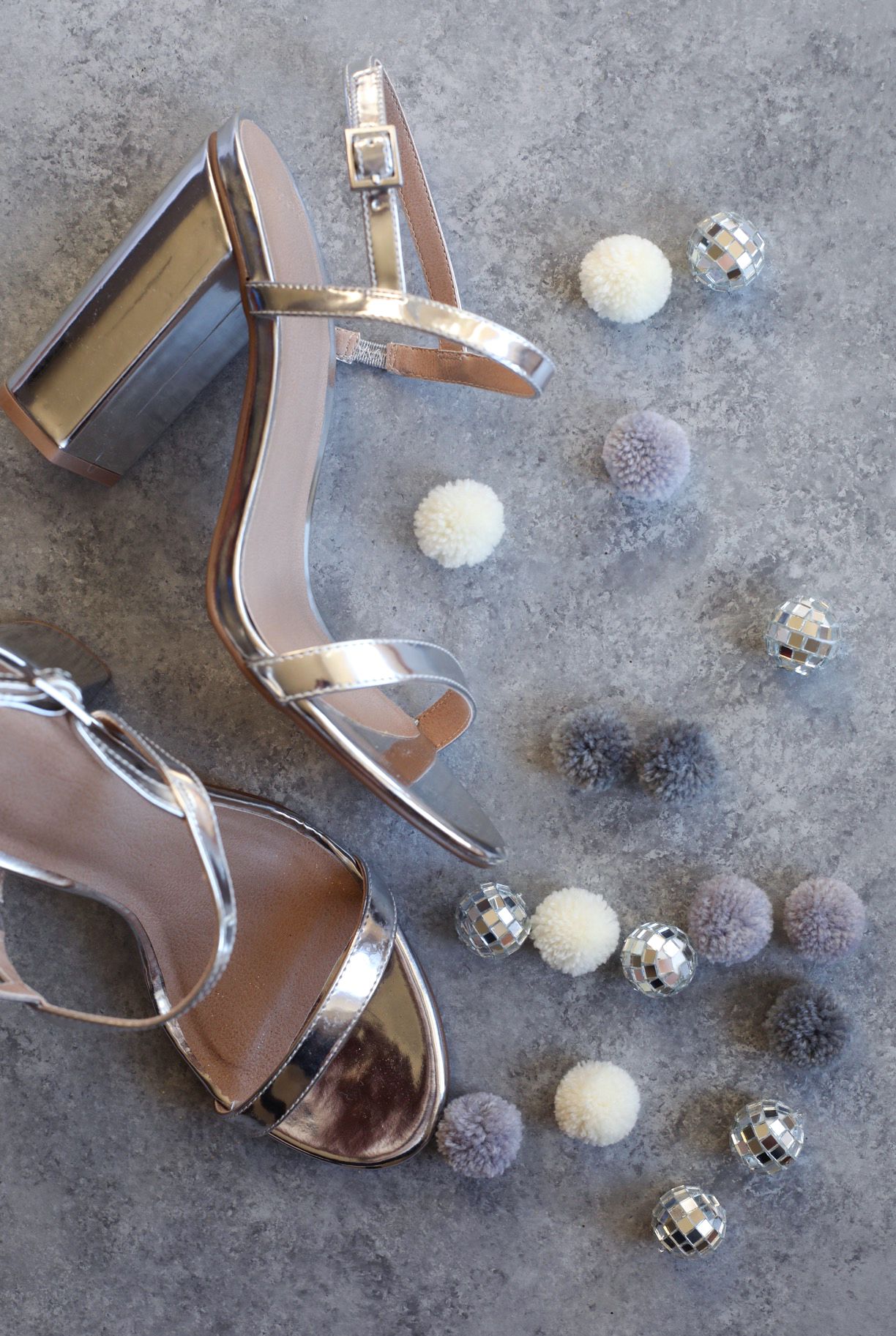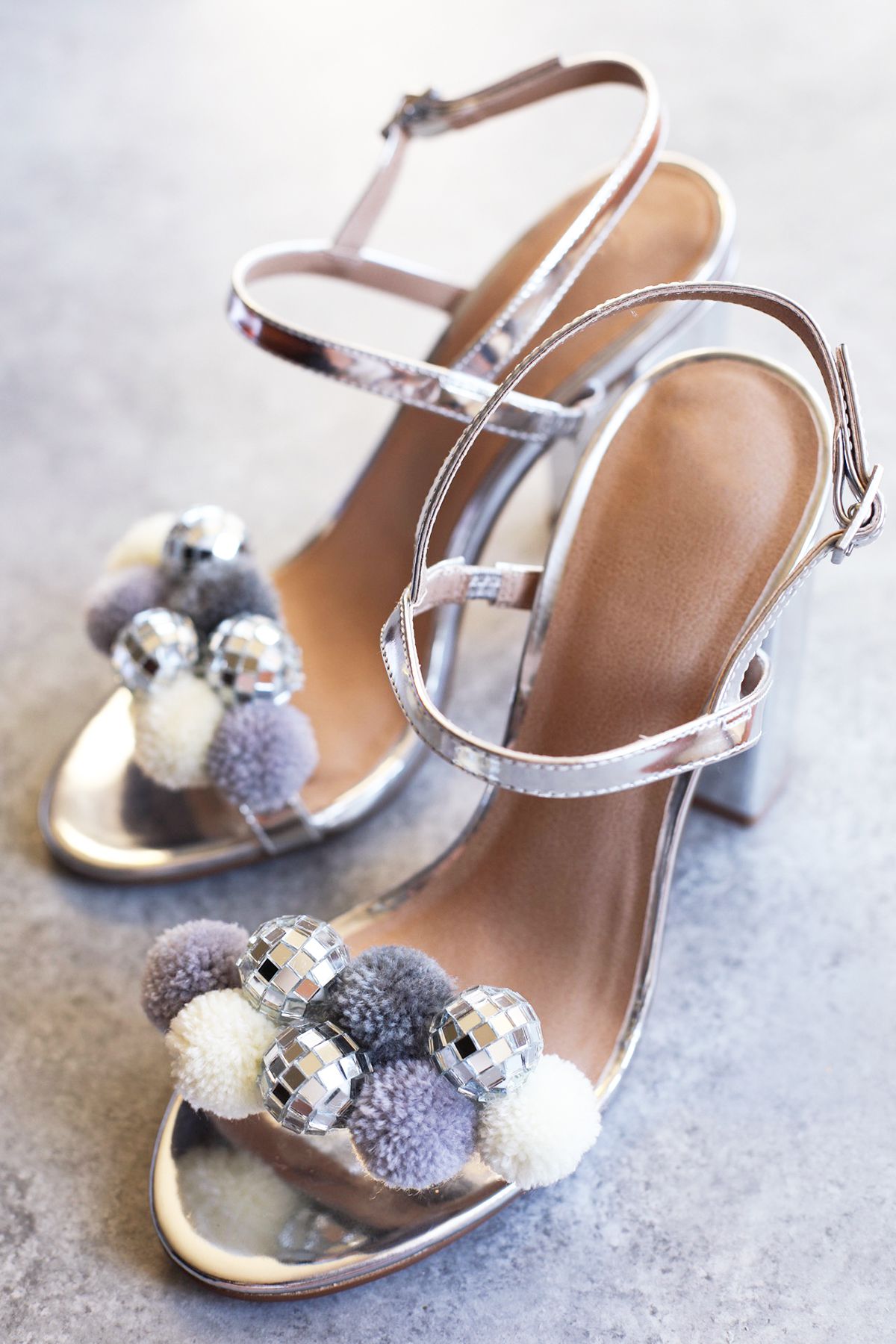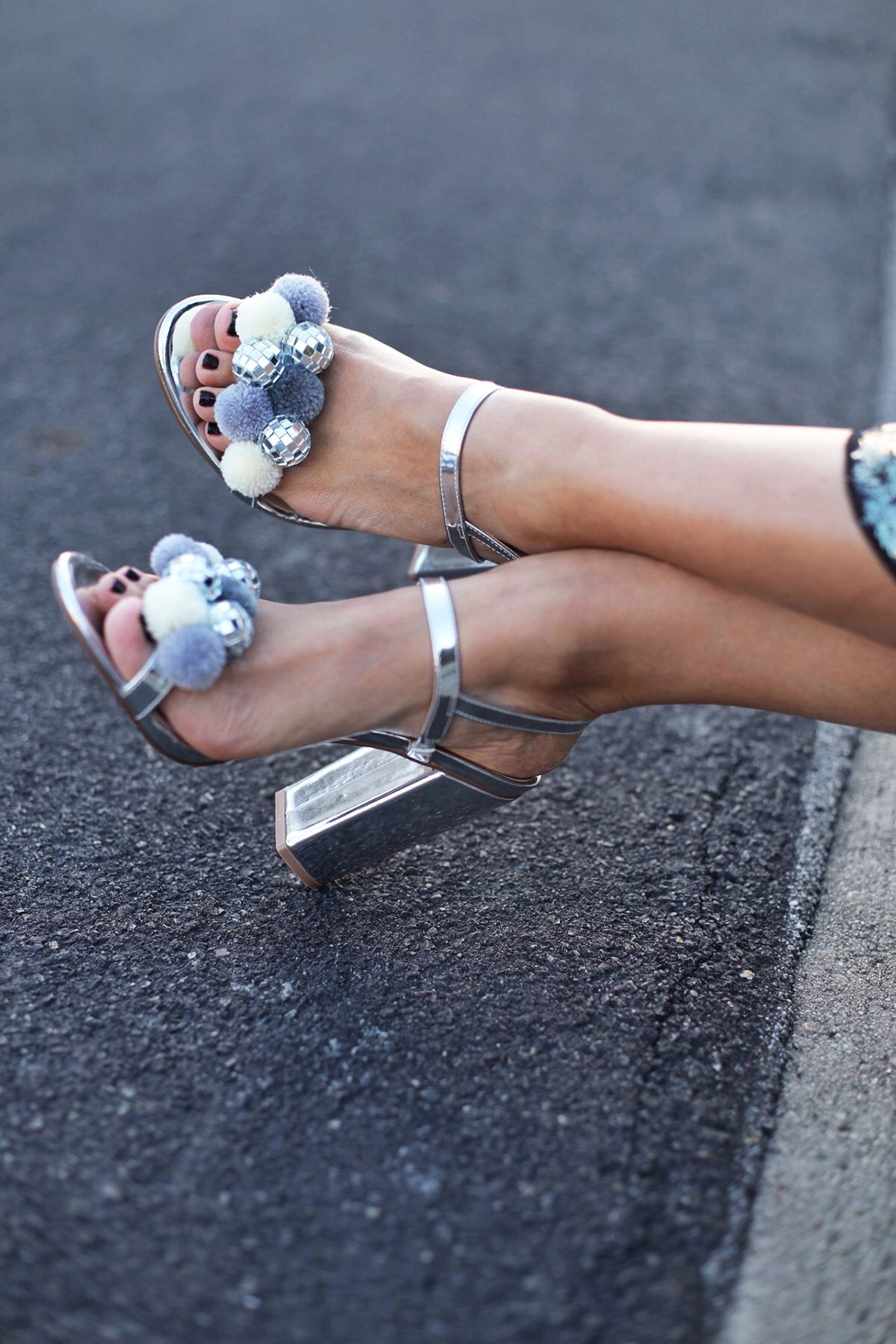 Hello everyone!
The weather is just amazing out here in Europe and it means it's time to take all my heels and sandals out of the closet. While I was doing that I have noticed that some of my shoes seemed boring to me, I knew people saw me in them last year. But no worries, that is not the reason to throw them away and spend more money on new ones. Instead I decided to do a makeover for my old pair. This DIY is so cheap but your heels will look like million dollars afterwards. And what the most important they will look unique and you will be the only one who has them.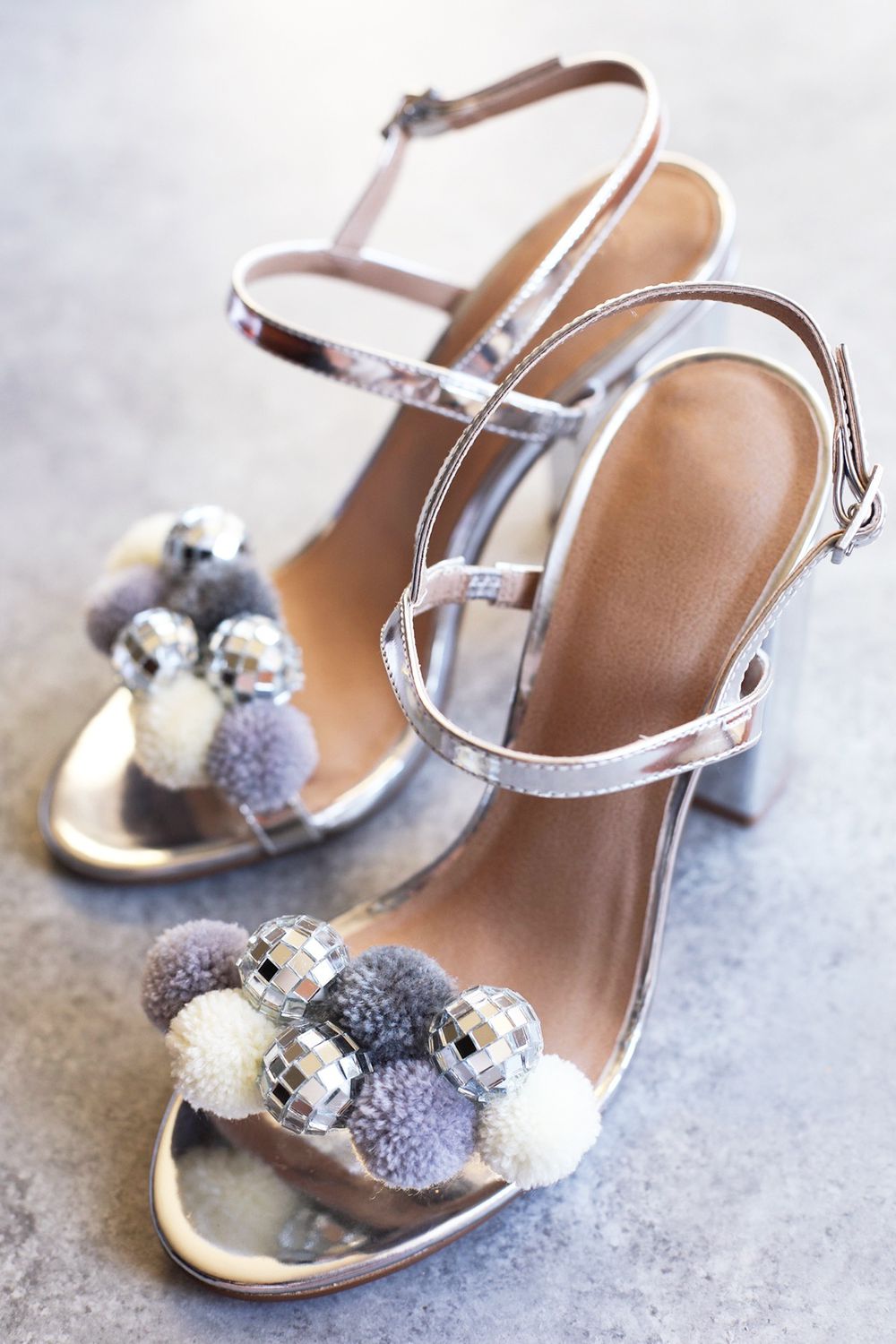 Here is what you will need:
- 10-20 0.75-1″ yarn pom poms
- 6-8 0.75″ disco ball ornaments
- metallic heeled sandals, with straps
- hot glue gun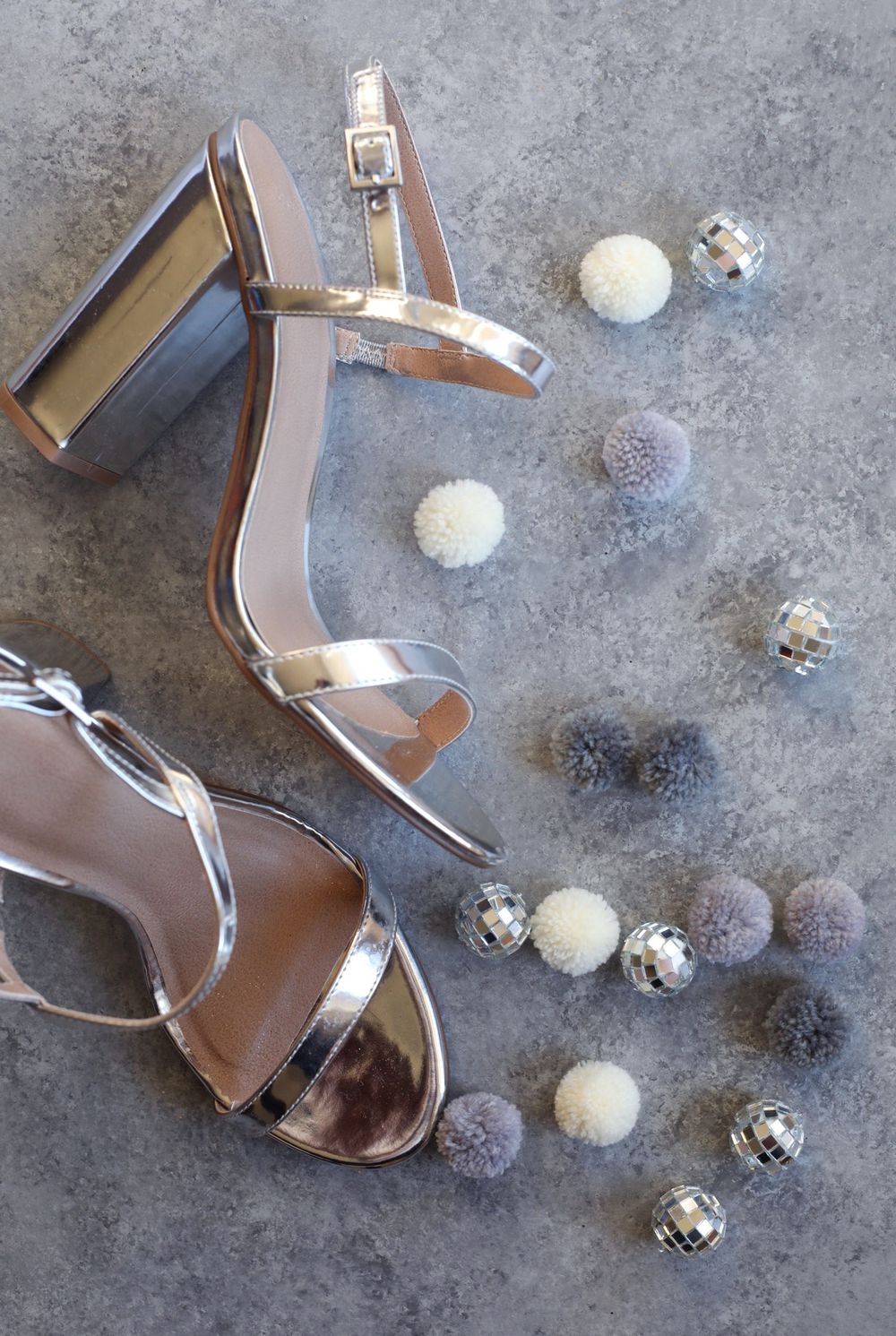 Step 1
Remove the strings from the disco ball ornaments. Take a previous look on how you would like to place your pom poms and disco balls on the sandals so you won't have a problem placing them later. It is important to make them look like they are fresh out the box and nobody will know that you spend only half an hour creating them :)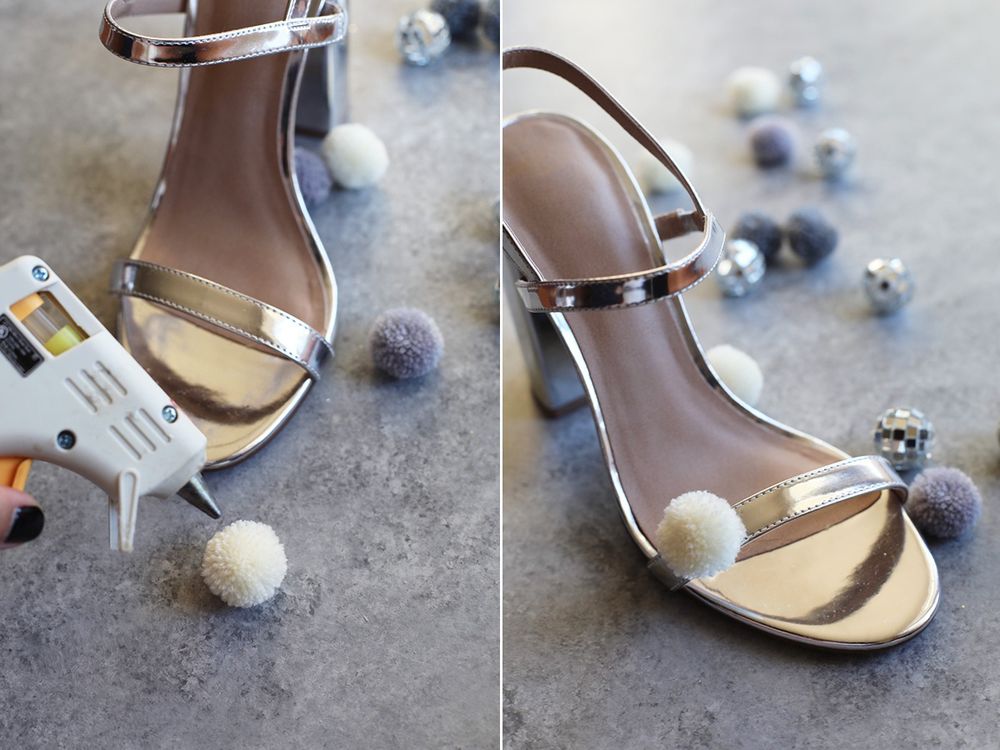 Step 2
Prepare a hot glue gun. Put a decent amount of glue on the first pom pom and stick it onto the heel. Gently press it and hold while its gluing. Be patient. TIP: Put a glue on the side as well, this way pom poms and disco balls will stick together and it will be more secure.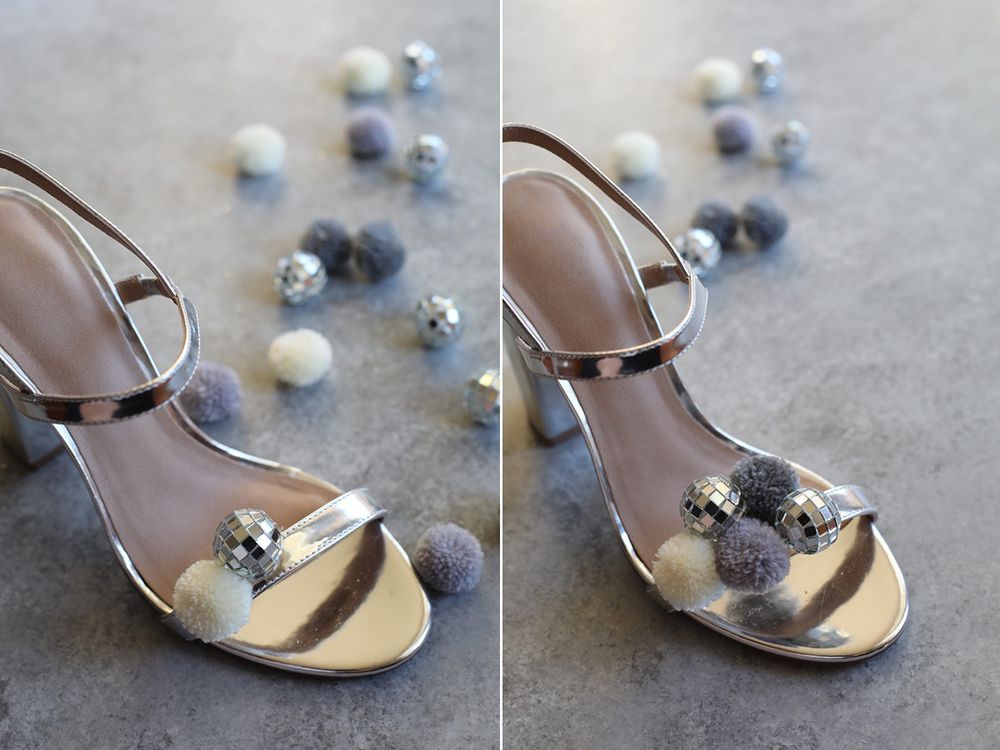 Step 3
Continue gluing until the row is finished. Then follow the same directions while doing the second heel. Make sure both shoes look nice and even.
Step 4
Let the shoes dry for at least 15-20 minutes before wearing them.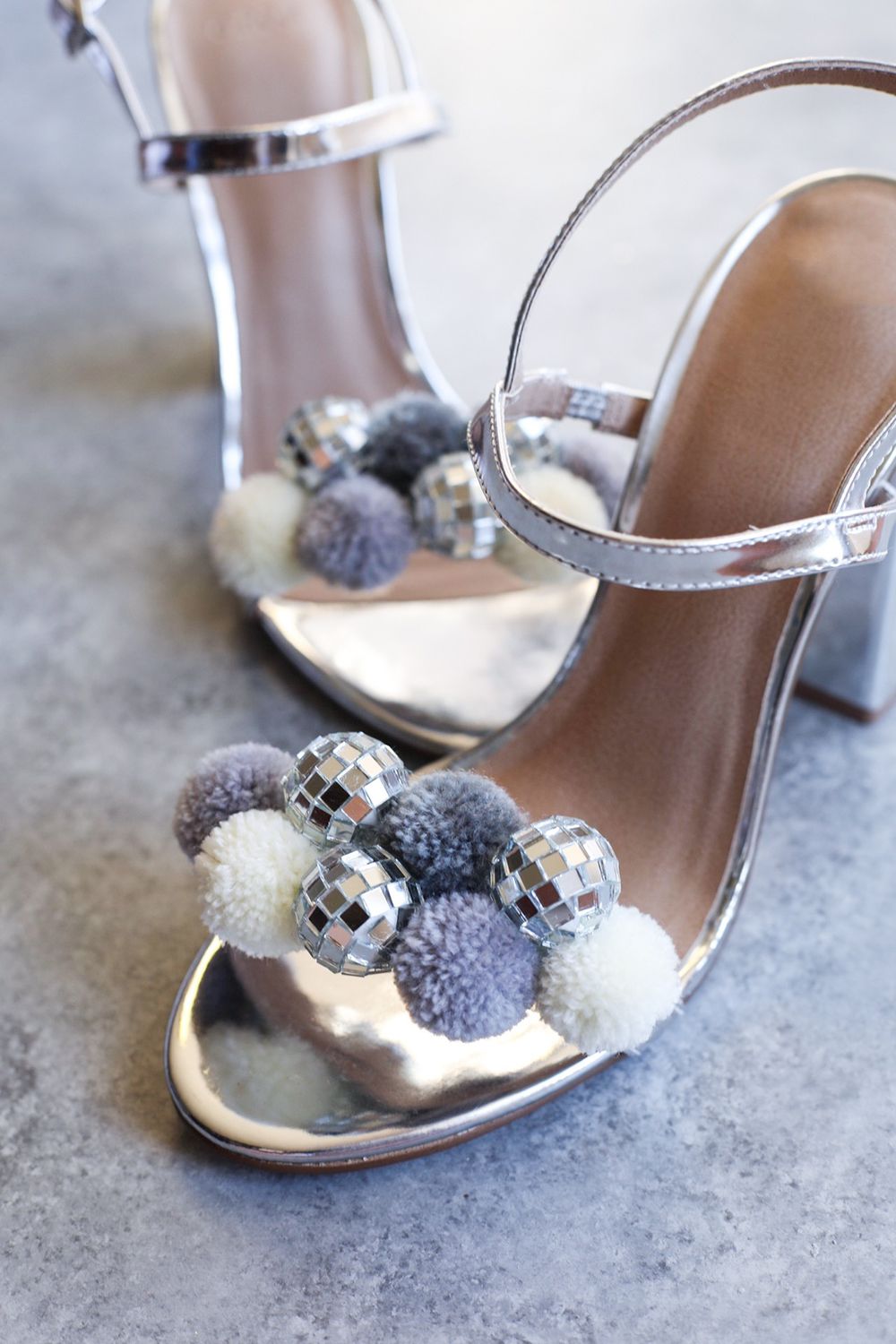 Voila! The old pair of sandals which, it would seem, is already in the past not gained its new life! Look how stylish they are! They are perfect and impressive and will be a great addition to your new outfit. When I first saw them I thought those were from some famous designer and cost thousands of dollars…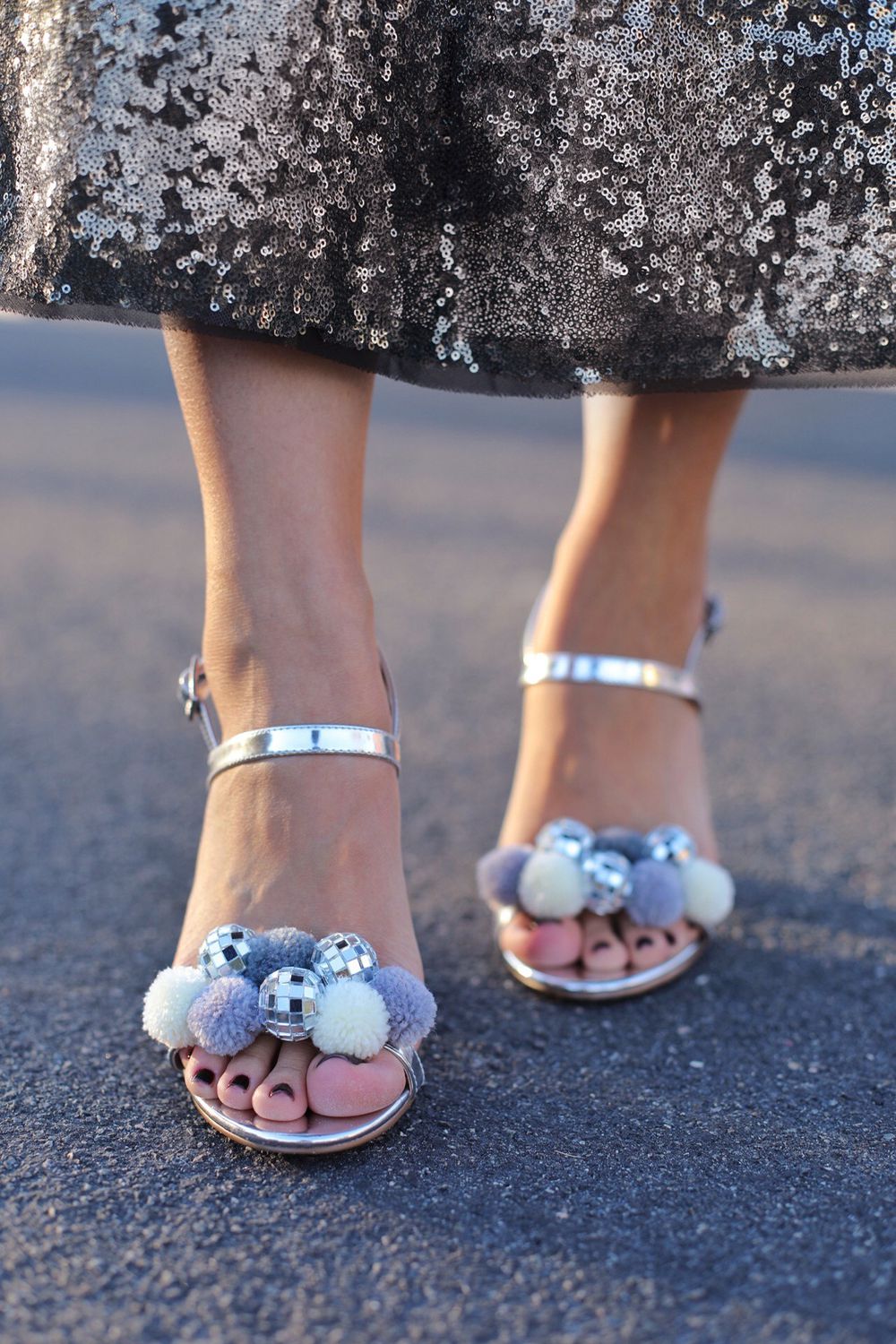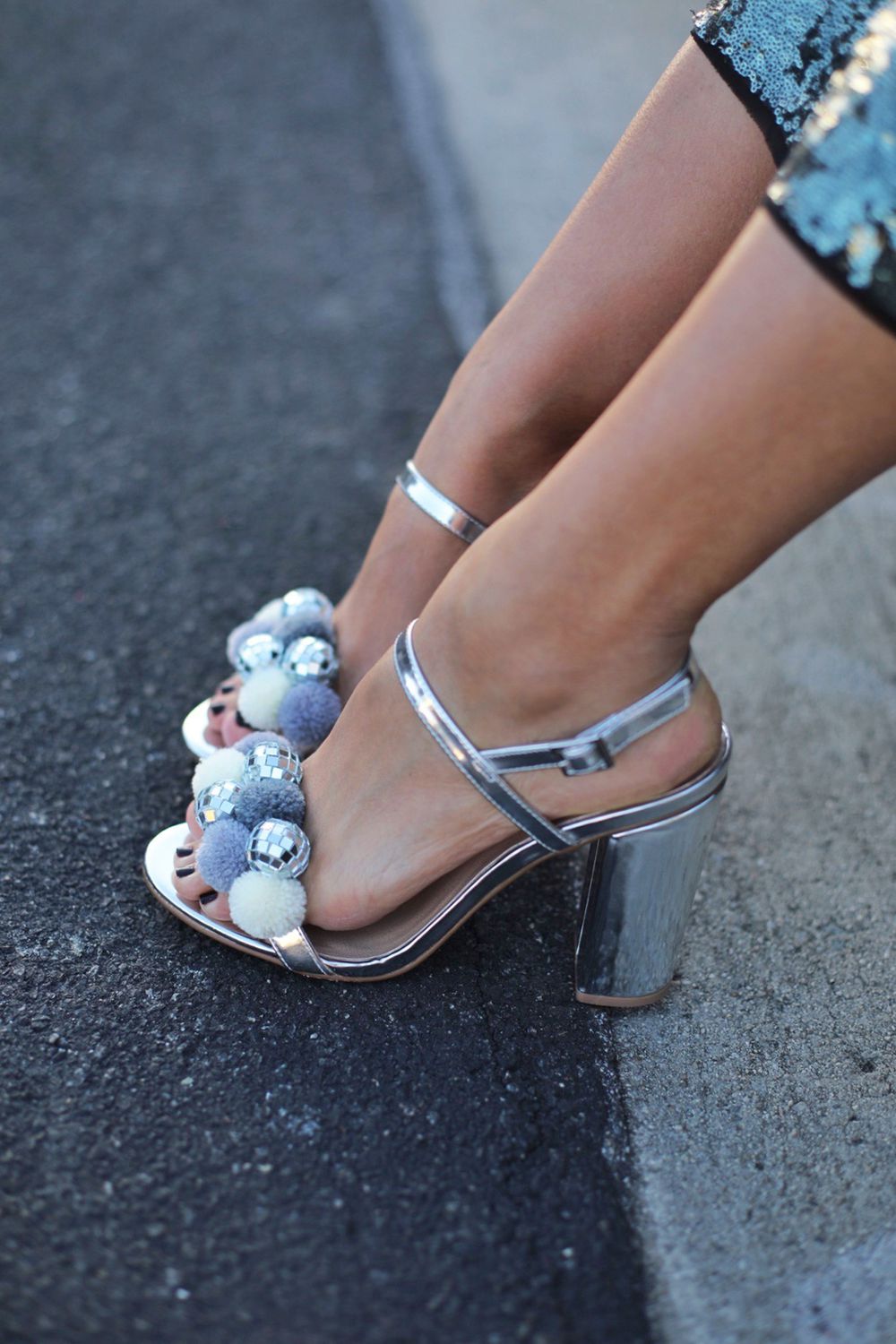 Source: honestlywtf.com