How To Make Paper Snowflakes
May 28, 2016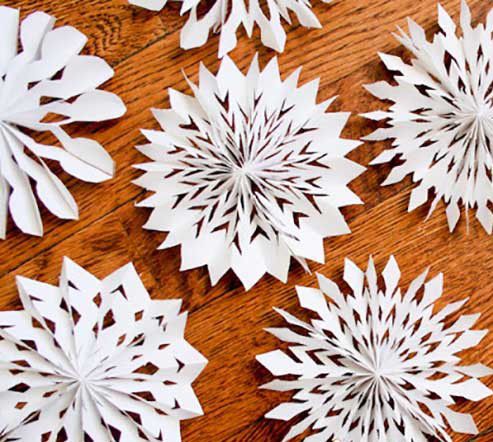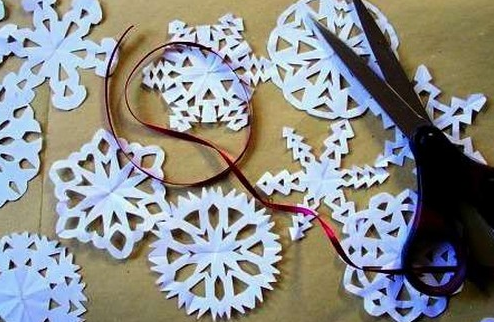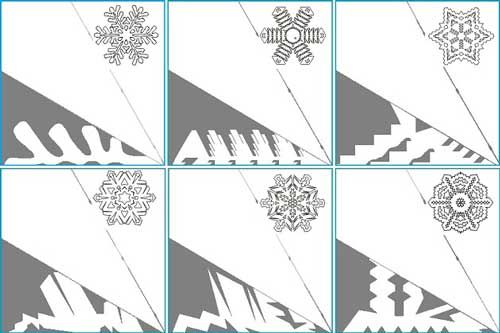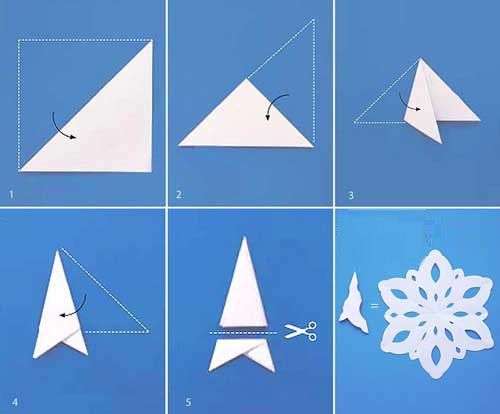 How To Make A Paper Snowflake? How To Cut A Gorgeous Snowflake?
Lovely paper snowflakes will be a great piece of decoration for the New Year. They will provide you with an atmosphere of a snow-white winter fairy tale. Even spending time just cutting diversiform snowflakes out of paper you can have a lot of fun, because this is a very absorbing activity and it is worth involving your children in it. And if you have no idea or forgot how to do it - it is not a problem. Now you will see that it is very easy. Even a child can cope with it. We suggest you making a number of paper snowflakes of different shapes.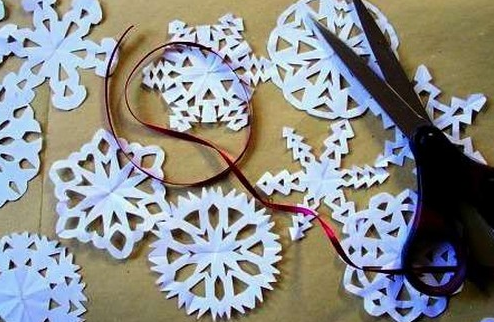 How To Cut Out A Snowflake Of Paper?
It is surprisingly easy to create a marvelous snowflake of paper. You will only need scissors, paper, some good-looking patterns, your own inspiration and some spare time as well.
First, you need to fold a square piece of paper to make a blank for your snowflake as shown in the picture below. Using multiple pretty patterns you can cut hundreds or even thousands of snowflakes of various, beautiful, and unbelievable shapes from this triangle blank.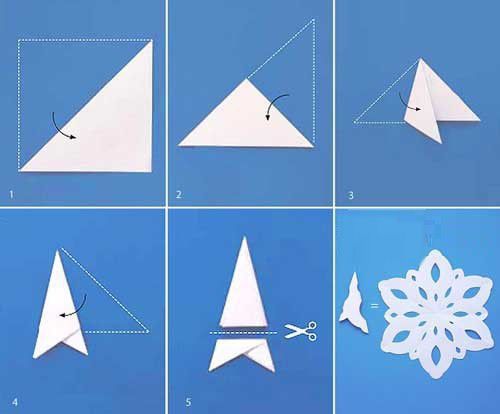 Using a lead pencil put the ornament shown in the patterns and cut out the snowflake.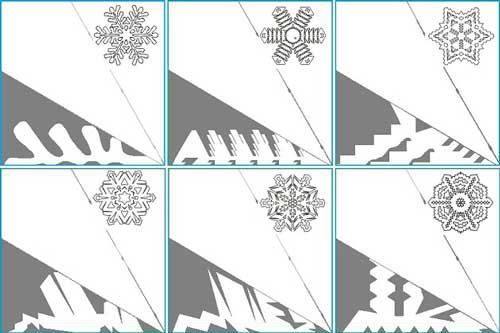 In the end of the article, you will find some other patterns for paper snowflakes.