How To Make A Necklace
June 6, 2016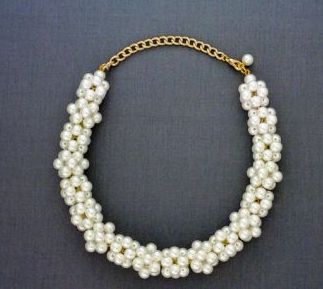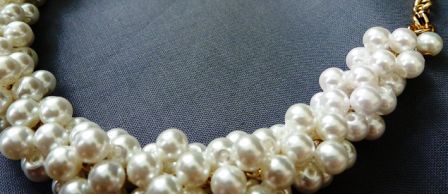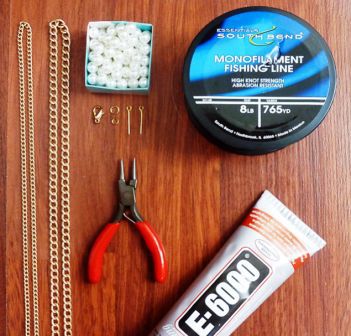 To Make A Pearl Necklace You'll Need The Following Materials And Tools:
two chains with different size of links;
220 pearls 6mm in diameter (12 pearls for one bead);
fishing line;
a clasp;
two pins;
two adapter rings;
E-6000 glue or similar;
small round pliers.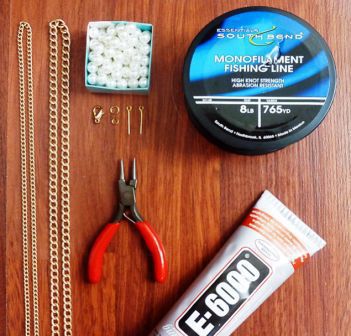 Fabrication Process:

Cut a piece of fishing line (about 30 cm – with a margin).

Thread 12 pearls to the line to make a bead as shown in the picture.

Bead a pearl to a pin. Then bend the tip down with the pliers (almost 90 degrees) forming a loop. Do the same thing with the other pin.

Join one end of the loop with the chain as shown in the picture.

Now, thread the bead to a chain. Then continue forming the beads and threading them to the chain.
When the chain is full, fix the other pin to the other end of the chain.

Take the other chain and fix a clasp to it.
Fix a ring to one end of the necklace and the chain with the clasp to the other end.
Join the ends of the necklace and fasten the ring with the clasp.

The necklace is ready!