How to Decorate Sneakers
September 26, 2016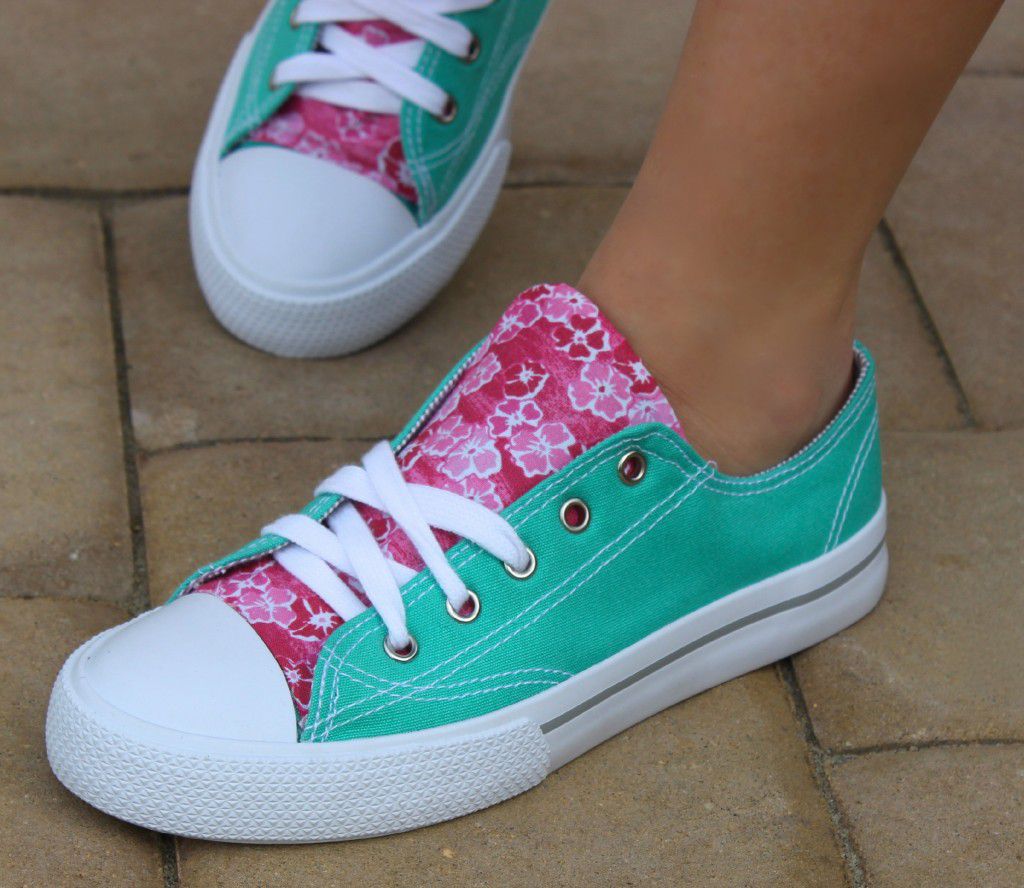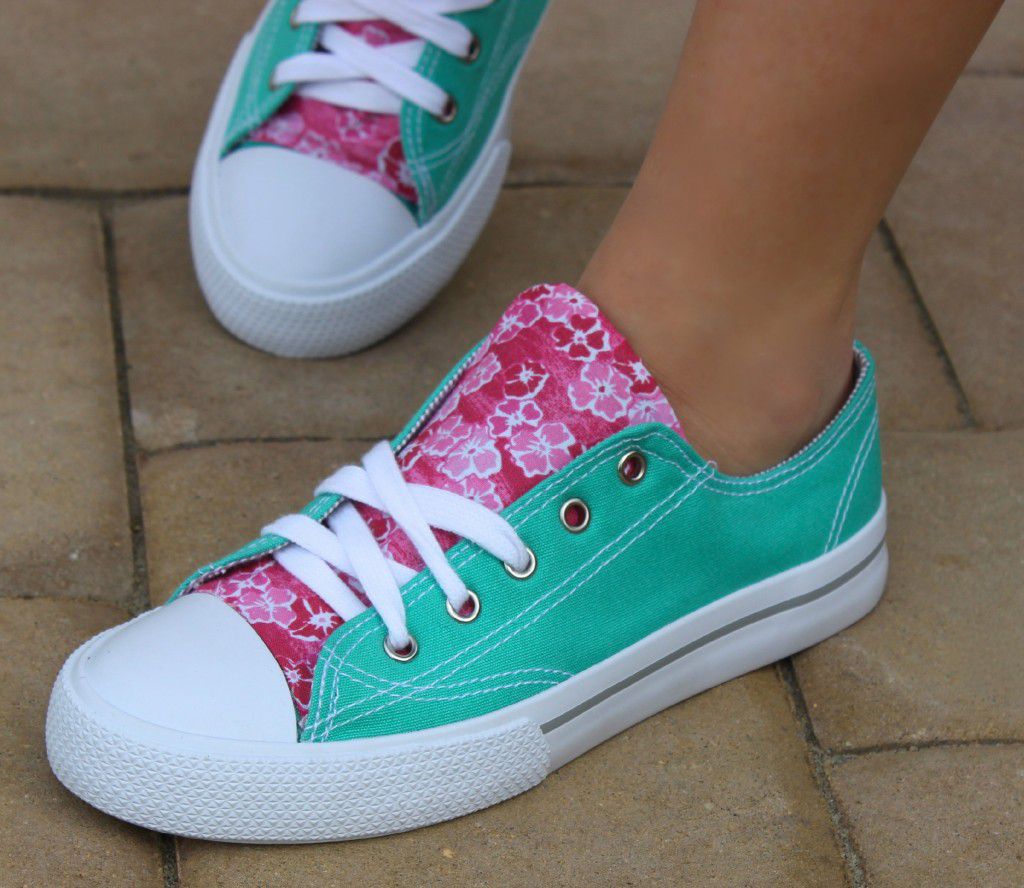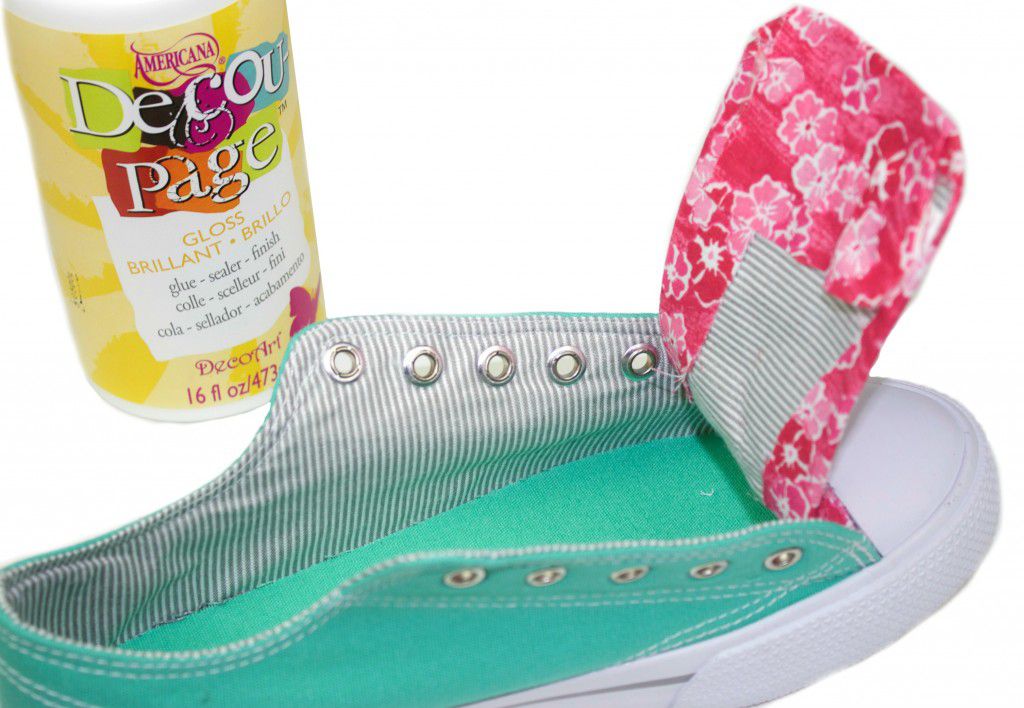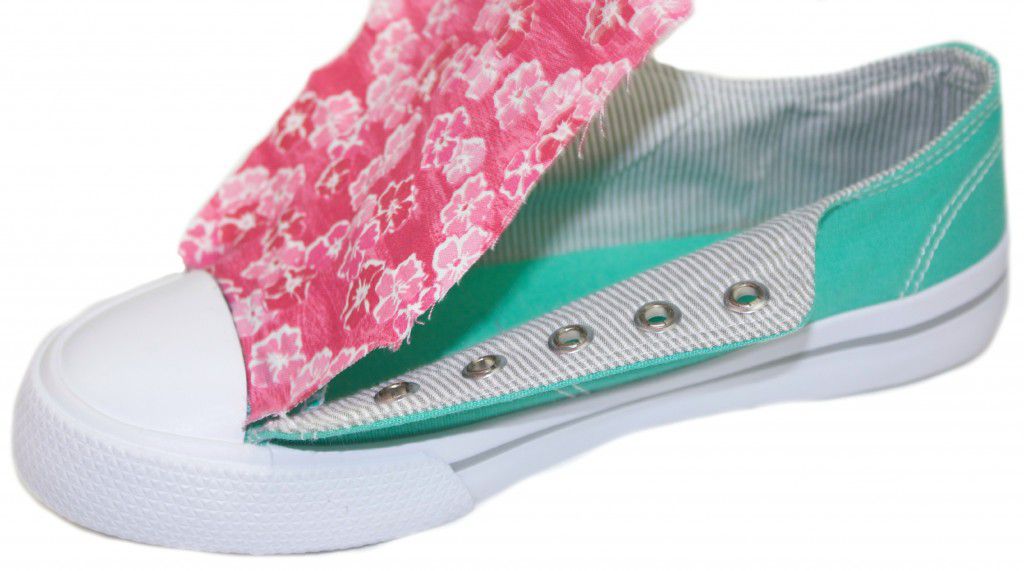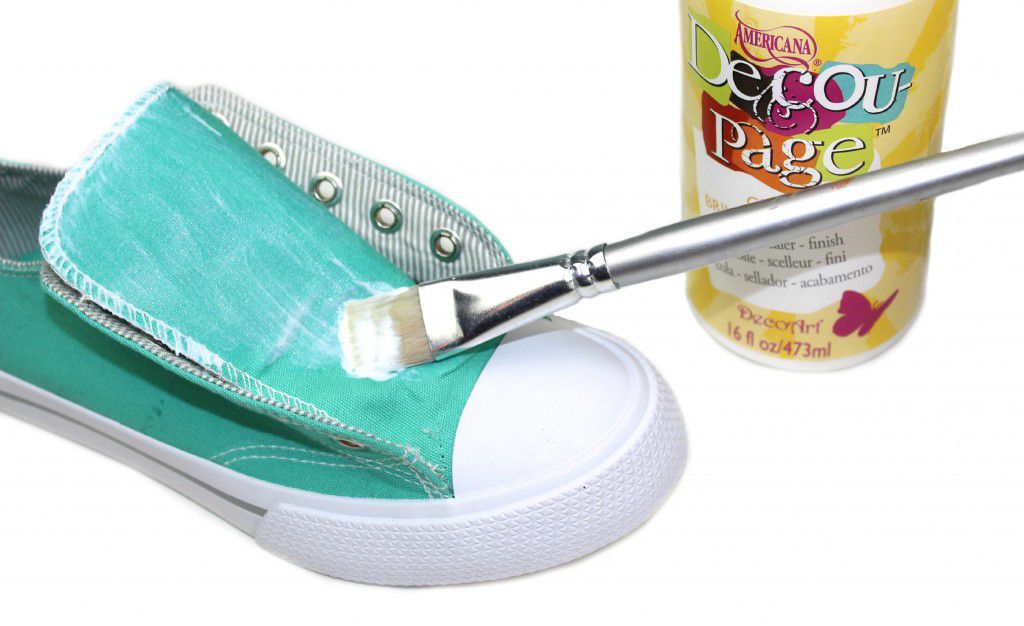 Adding something personal to your outfits is the best thing ever! You're lucky if you're a happy crafter and can design your shoes and clothes without problems. Now I'll show you one beautiful idea how to transform the ordinary sneakers into the brightest thing for long evening walking this fall.
---
You'll need:
a pair of Converse type sneakers
coordinating fabric
Americana Decou-Page Paint Brush
scissors
---
Take away the laces. Then, spread the Decou-Page on the entire tongue of the sneaker. In this project it's used as a glue.
Cut out a piece of fabric much bigger than the tongue of your sneaker and put it down on the still wet tongue. Then turn the edges on the back and fix them with glue. Get sure that there are no bubbles to prevent the uneven surface of the tongue. Let your work dry completely before re-lacing.
It's ready! So pleasant-looking new sneakers on your feet. I love the combination of pink pattern and turquoise, though you can use any other colors. You can use this tutorial and create your own style.
Happy creating!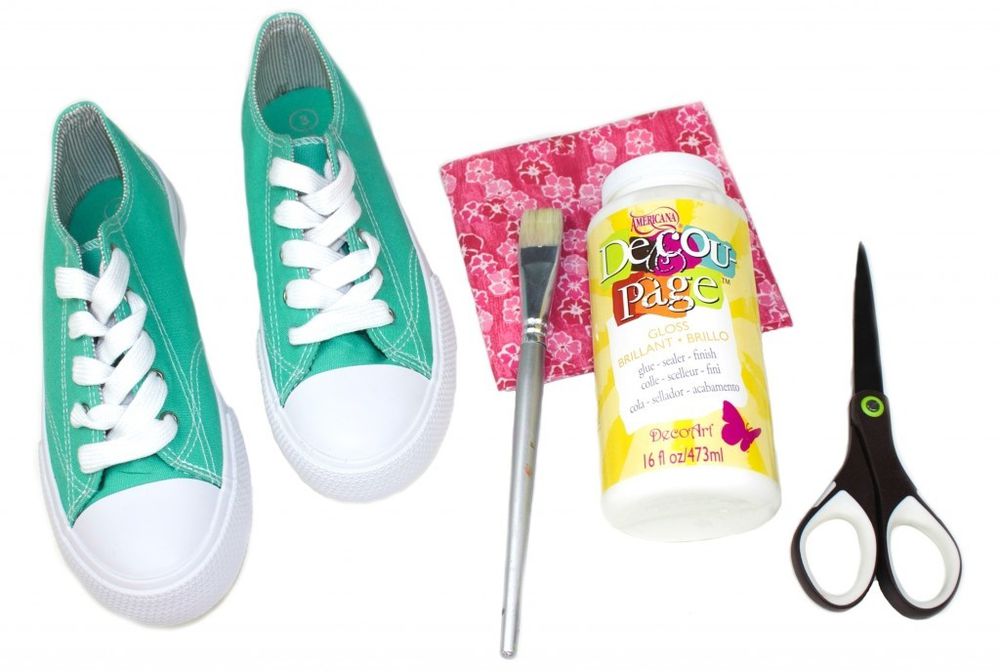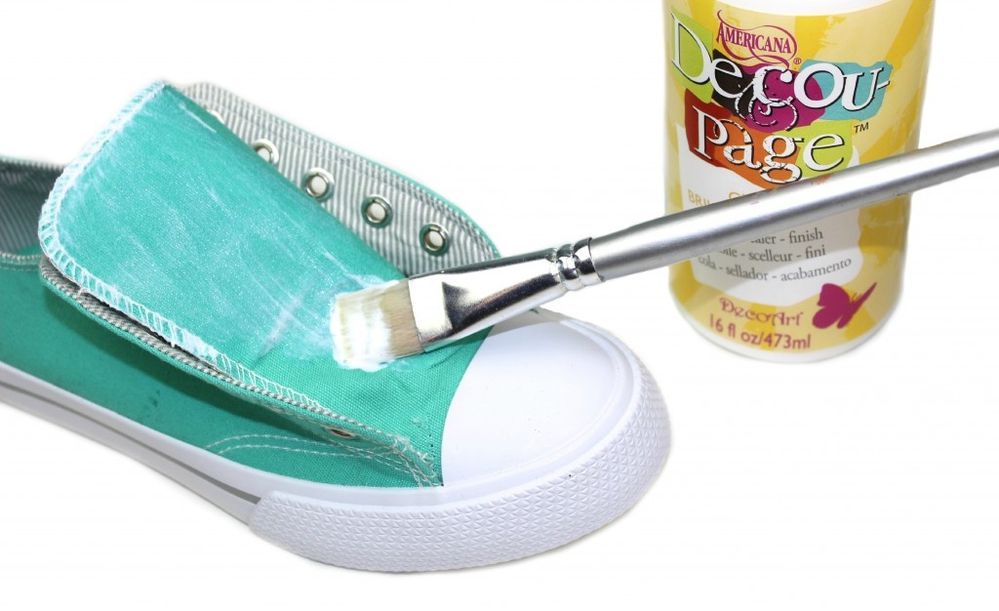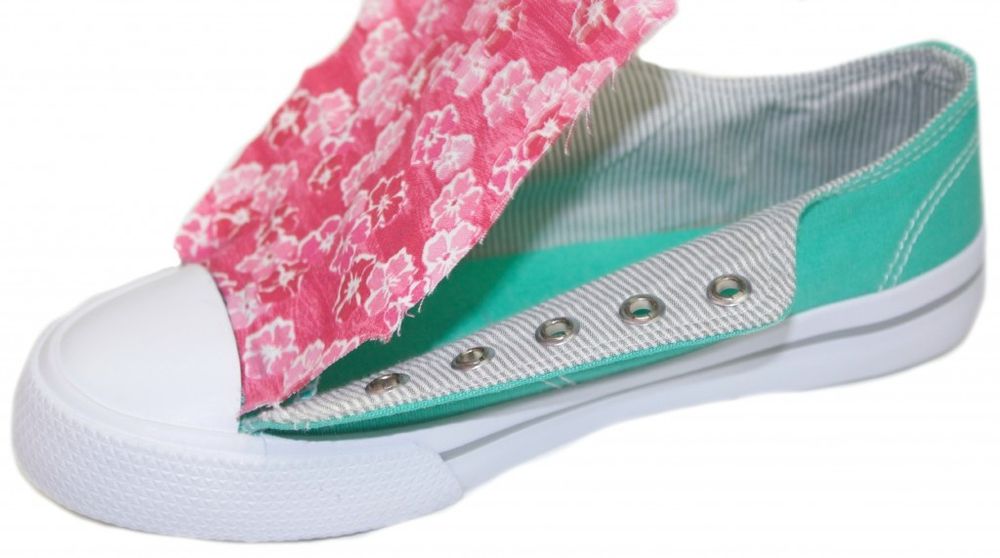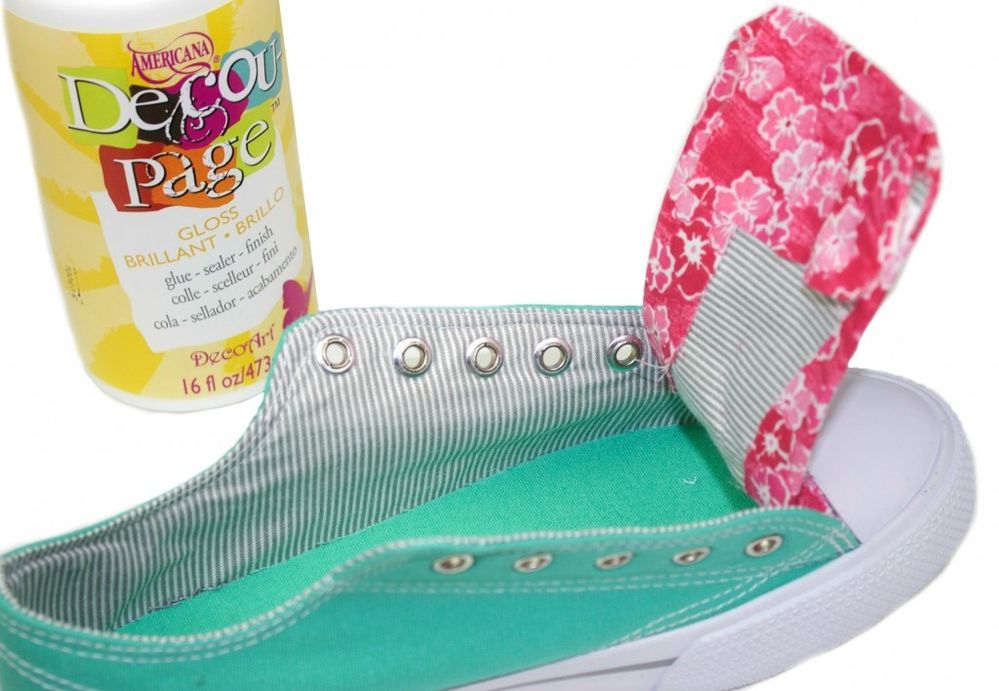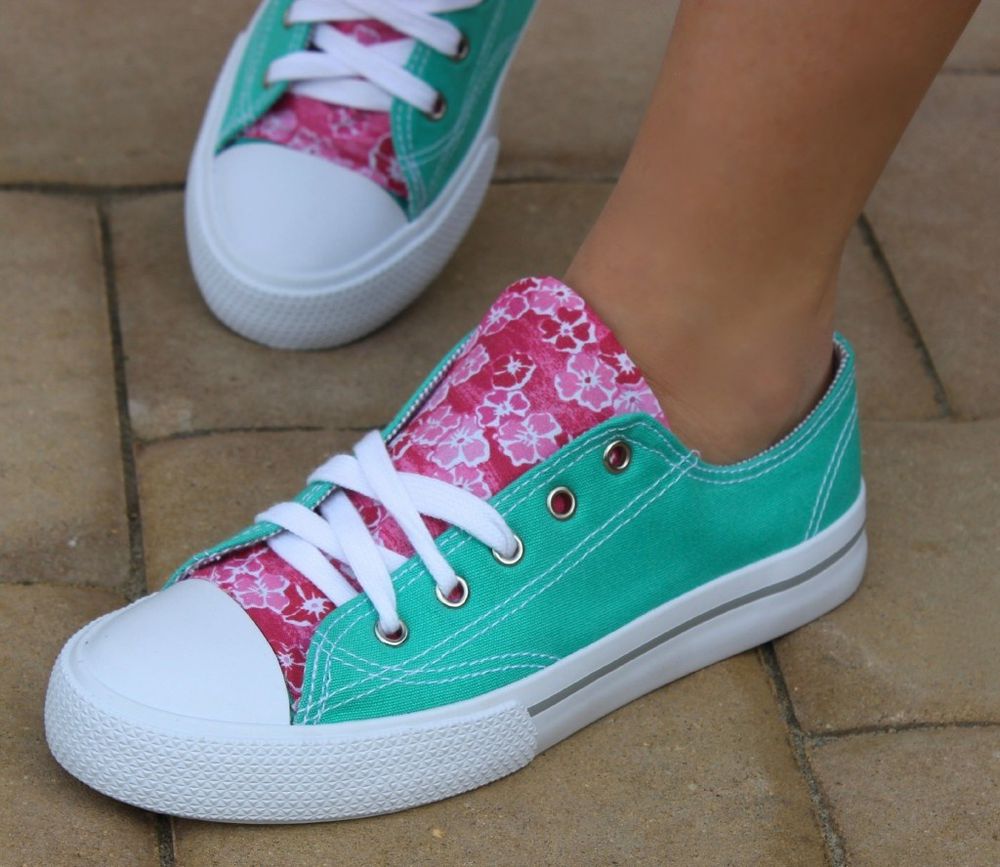 Photos by Courtney Chambers