Hi!
Create these crochet flowers glued to canvas are perfect for Mother's Day or as a Teacher Appreciation gift! And the bonus is that this project really doesn't take more than 1-2 hours! I used Lily Sugar 'n Cream 100% cotton yarn because of the rich, bright colors and smooth texture. This yarn doesn't fuzz up like the acrylic tends to do.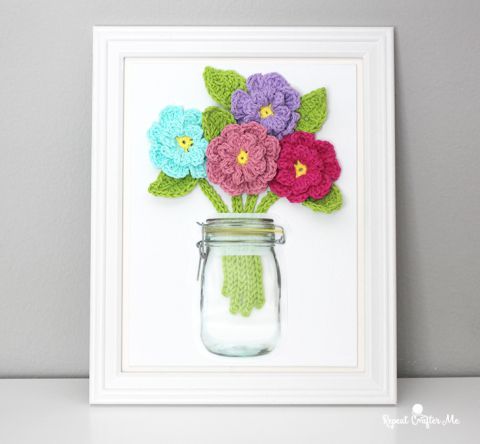 Here is what you will need:
– Lily Sugar 'n Cream yarn in Hot Green, Hot Pink, Sunshine, Soft Violet, Rose Pink, and Beach Glass.
– Size H Crochet Hook
– Mason Jar Zipper Bags Small.
– 9 x 12 inch Canvas panel.
– Hot Glue Gun
– Tapestry needle
– White 12 x 15 inch frame (optional)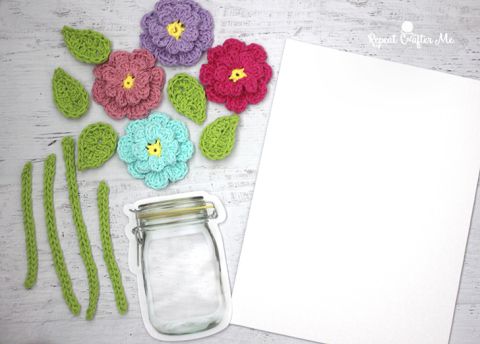 The flower pattern is pretty simple! Not like your typical layered crochet flower where you re-join your yarn on the underneath side. With this flower you will actually crochet the outer petals first and then continue on (without clipping your yarn) and crochet the middle petals.
Crochet Flower Pattern with Two Petal Layers:
Starting with yellow, Magic ring, chain 1 and make 8 SC in ring, join, chain 1 (8 SC)
Round 2: 2 SC in each stitch around (16 SC) Join with petal color (purple in the below picture tutorial)
Round 3: chain 3 + 3 DC + chain 3 in first stitch and join with slip stitch to same stitch (you have made your first petal), skip one stitch, slip stitch to next stitch, *chain 3 + 3 DC + chain 3 and join with slip stitch, skip a stitch, slip stitch to next, repeat from * until you have made 8 petals. Do not fasten off.
Round 4: Now working into the yellow spaces from round 2 , slip stitch to join over first yellow space, *chain 2 + 2 HDC + chain 2 and slip stitch to join in same space, slip stitch into next space, repeat from * until you have created 8 smaller petals. See picture tutorial below for visual help. Fasten off and weave in ends.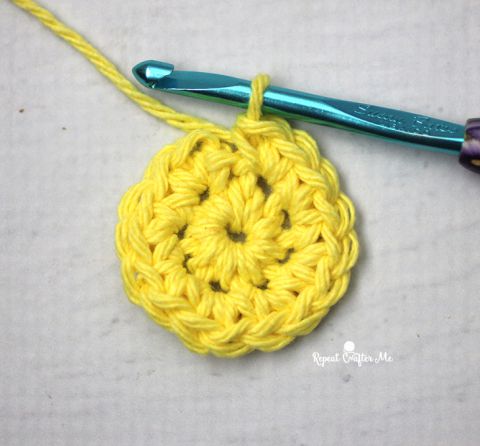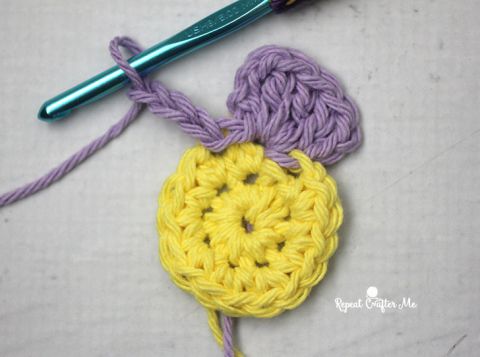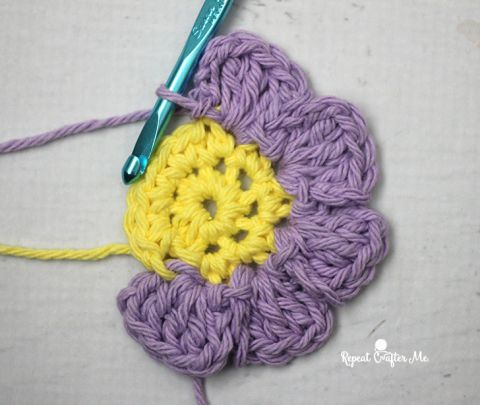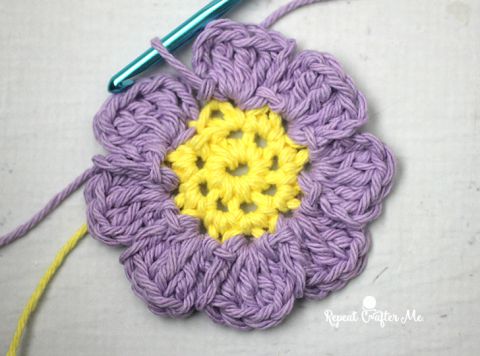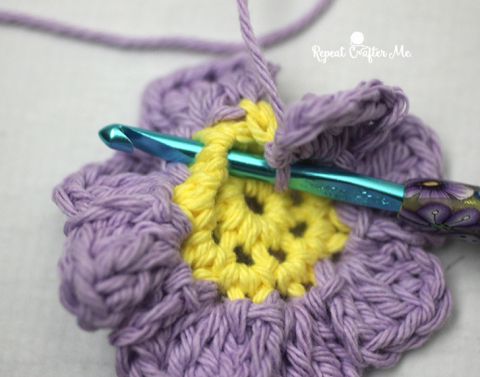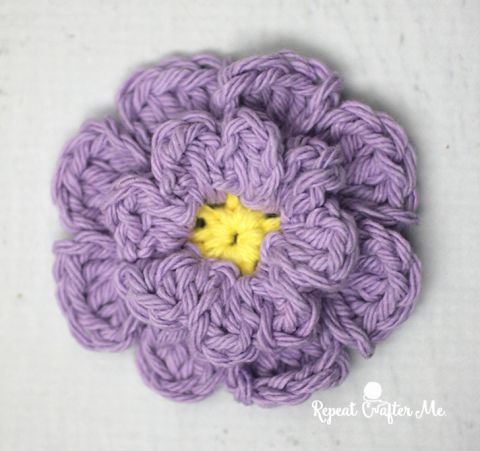 The stems are made by chaining 21, 36, or anything other length you desire, and then slip stitching in the second chain from hook and the rest of the way down chain. Fasten off and weave in ends.
Lay everything out in a nice arrangement on the canvas and then hot glue it on.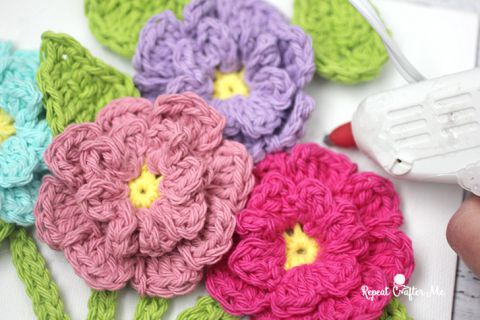 Voila!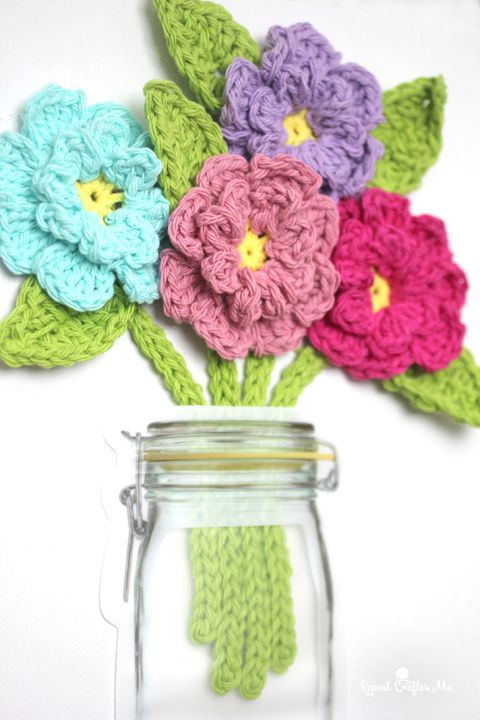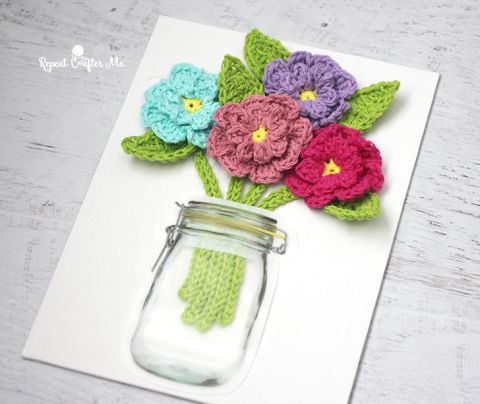 Source: repeatcrafterme.com