DIY Baby Rattle
April 20, 2017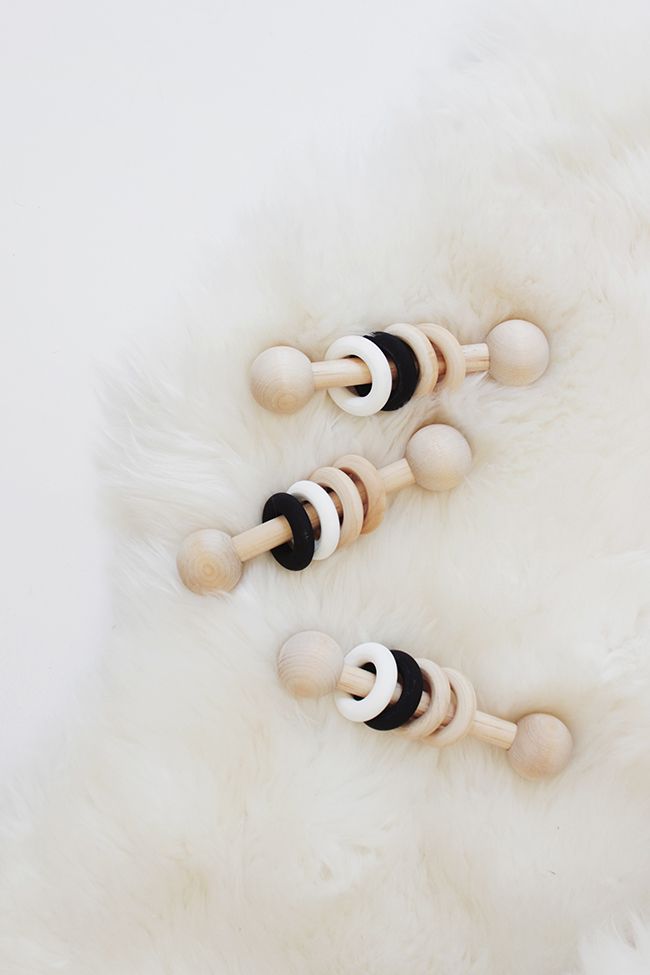 Hello mommies and daddies!
Today I have prepared this cute DIY rattle that you can easily create at home for your baby or your future little one. This rattle will be a great present for a baby shower as well. The beautiness of this toy is that you will put all your love creating it and will be sure that it's doesn't have any bad chemicals. These kinds of wooden toys usually cost too much in kids stores and I think it's better to invest that money into something more valuable, like the good stroller.
Here is what you will need:
- 1/2″ WOODEN DOWEL (YOU CAN SAVE SOME MONEY AND JUST GET ONE LONG DOWEL LOCALLY)
- DOWEL CAPS WITH 1/2″ HOLE
- 1.5″ WOOD RINGS
- MITER BOX AND SAW
- NON-TOXIC WOOD GLUE
- NON-TOXIC BLACK MILK PAINT
- NON-TOXIC WHITE MILK PAINT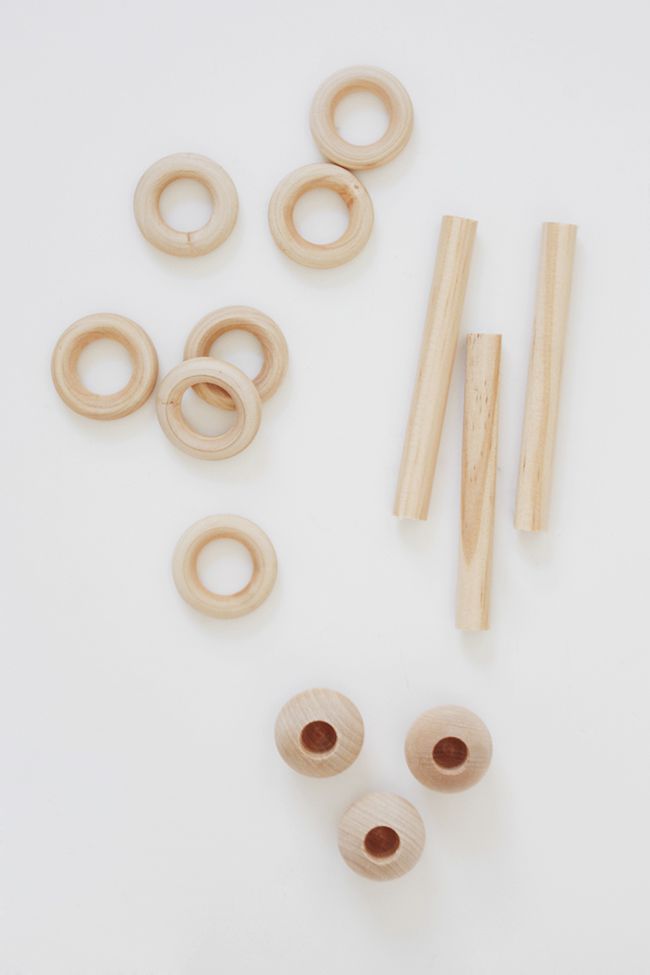 Step 1
Prepare your workplace. First of all, if you aren't sure about if you can cut the dowel please ask your man to help you with this step. Remember to stay safe. Cut the wooden dowel into the desired size pieces (mine are about 4.5"). You can buy the dowel that is already cut into pieces.
Step 2
Sand the cutted pieces and clean them from sawdust with a cloth.
Step 3
Prepare the wood rings. Decide on how many of them are going to be on the rattle and how many of them you want to paint. The non-toxic milk paint is the best type of paint to use for baby. Remember, that the baby tends to put everything in its mouth so you cannot paint it with a regular paint. Paint however many of your rings you want and let them fully dry.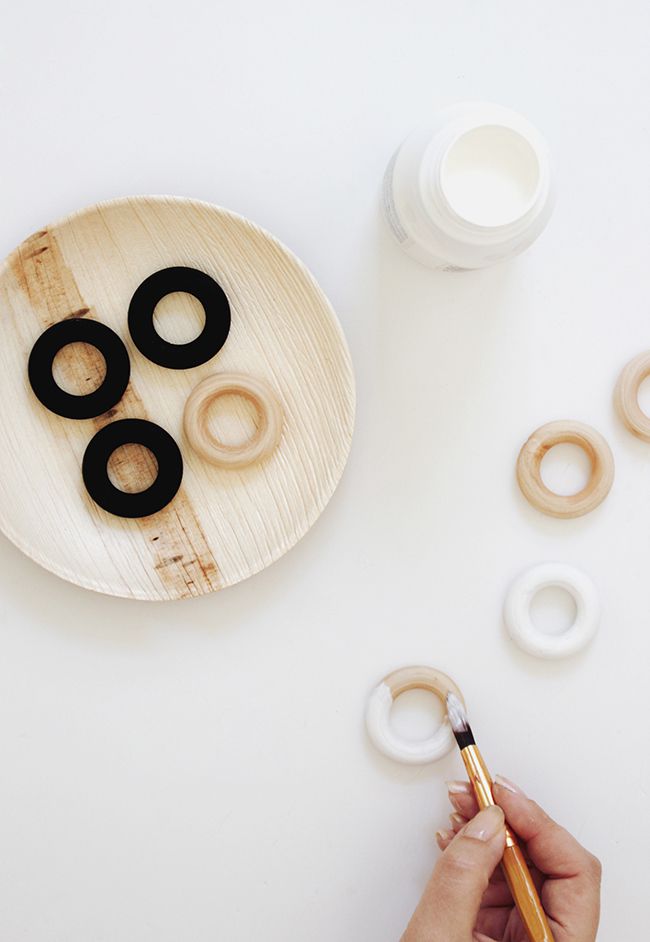 Step 4
When the rings have dried, string them onto the rattle and finish by closing both sides with a dowel caps. Use a non-toxic wood glue to secure the caps. Give a few minutes for the glue to dry.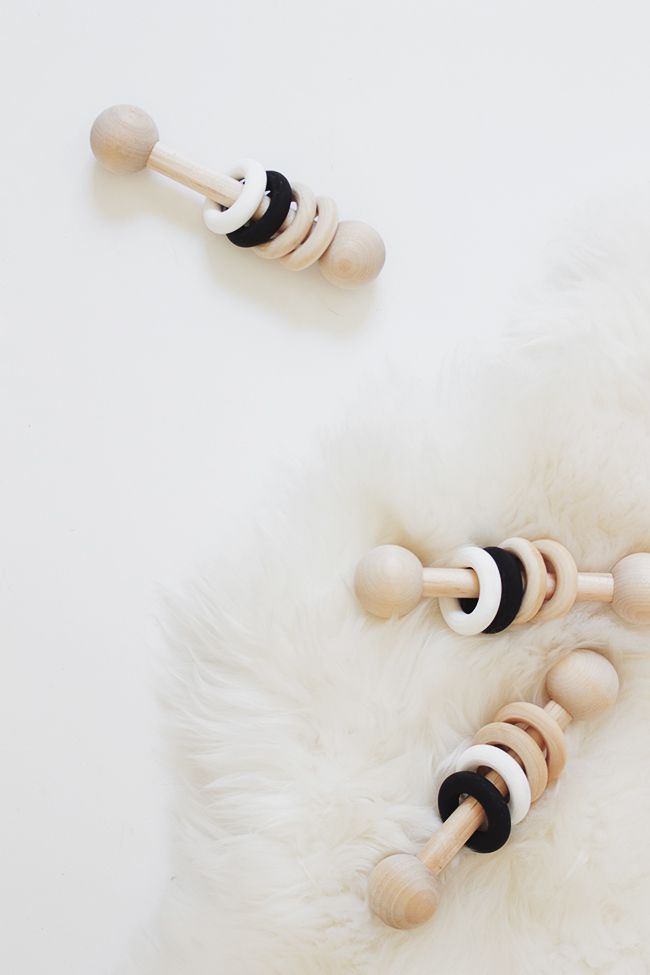 Voila! This one was so simple yet it looks super cute and expensive as well. I wish I could've been a baby again to play with these! Enjoy watching your baby playing and smiling.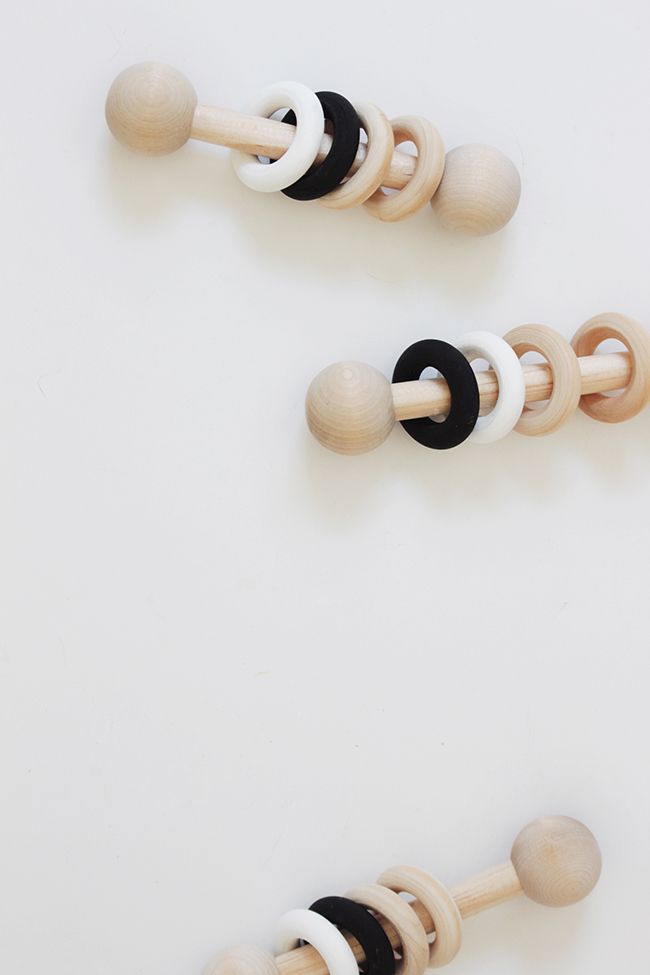 Source: almostmakesperfect.com