How To Make A Paracord Dog Collar
May 25, 2016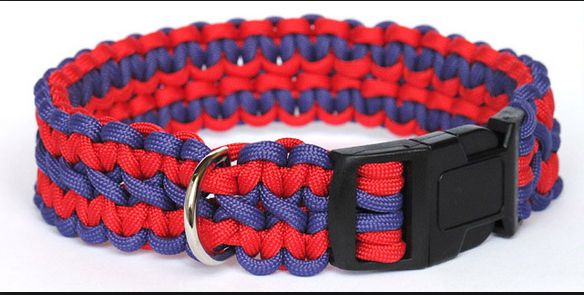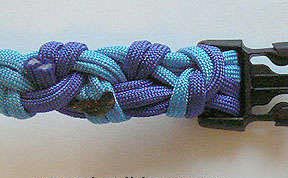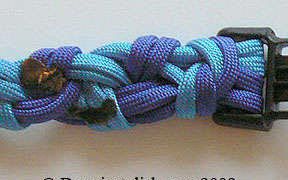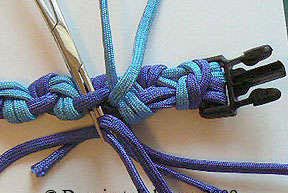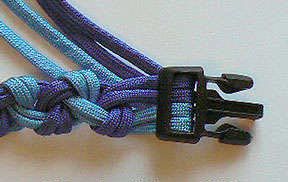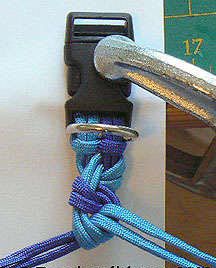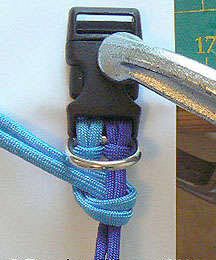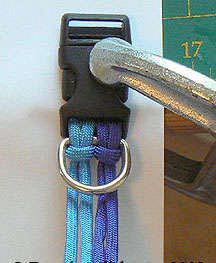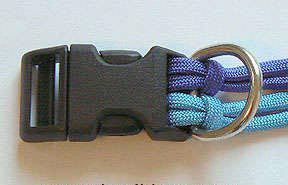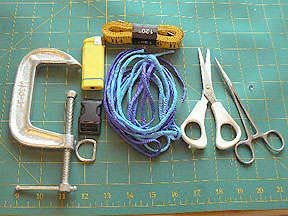 This technology of weaving can be applied also to make a lead for a dog, a bracelet, a belt or something else.
The following things will be necessary for us:
two paracords of different colors;
vice (clamp);
buckle lock;
D-shaped ring;
scissors;
tweezers or special medical clip;
measuring tape;
lighter.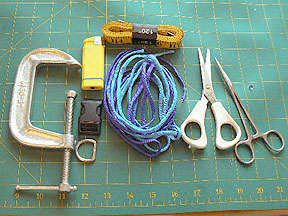 1. First, it is necessary to measure a neck of your tailed friend. Define the place on a neck where the collar will hang, and take the measurement. Add 3-4 cm that the dog felt comfortable in a collar. To count necessary quantity of a paracord for our work, increase the taken measurement on 4. The grasp of a neck of a dog in this example makes 45 cm. From here, two hanks of a paracord on 1,8 m everyone were required.
2. Put cords in half and stretch everyone through the end of a buckle with one cut. Now take a ring and pass in it both cords, move it closely to a buckle. Further pass each couple of the free ends of a paracord throughout the loop and well tighten.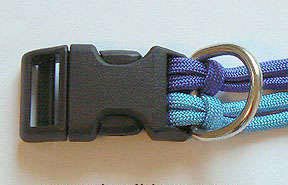 3. Clamp a buckle in a vice on a steady surface, so will spin much more conveniently a collar since the buckle will stay put and you will be able to hold cords tense.
4. Take the left couple of cords and make a turn around the right couple, as shown in the photo.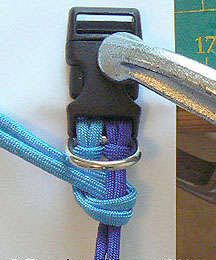 5. Take the right couple of cords and carry out actions similar to the 4 step. You'll recieve a full cycle of our knot.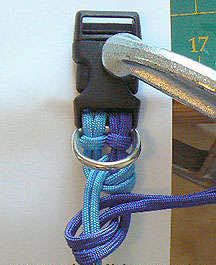 6. Continue to spin a collar till reach that point which will be spaced on 5 cm from the end.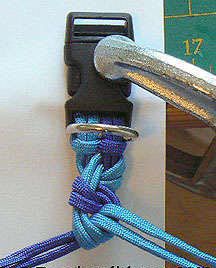 7. Stretch the free ends in the second part of a buckle and leave couple of centimeters between a cut in a buckle and knot.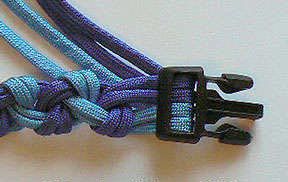 8. Take two ends of different flowers wrap up them around a free site which we left in the previous step and pass them from above in a loop which was formed.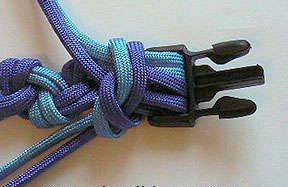 9. It's only left to hide competently the ends, to cut off superfluous and burn.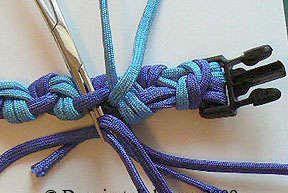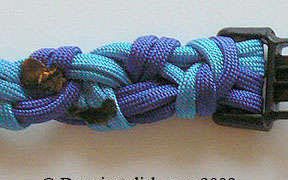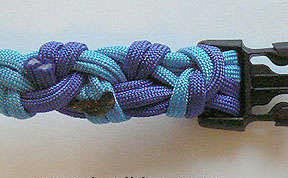 Your dog will be happy:) As now it has a unique collar which you have created with your own hands from strong and light material!