Energy runs the world. It is not a commercial moto or marketing trick. It is a reality. Once people managed to tame an energy and made it work for them, the life started to progress dramatically. The new technology advancements started to emerge every day. And, almost each of them contains a small, but a very important element – a battery.
The battery's main function is to collect an energy, store it, and send it in a proper direction when it is needed. Batteries are indispensable in many situations. First, they allow using different devices in places where is no access to an electrical grid, such as mountains, mines, oceans, etc. Besides this, batteries come to the aid in many emergencies. Lights, cellphones, cars, and many other things we use every day would not work if there were no batteries.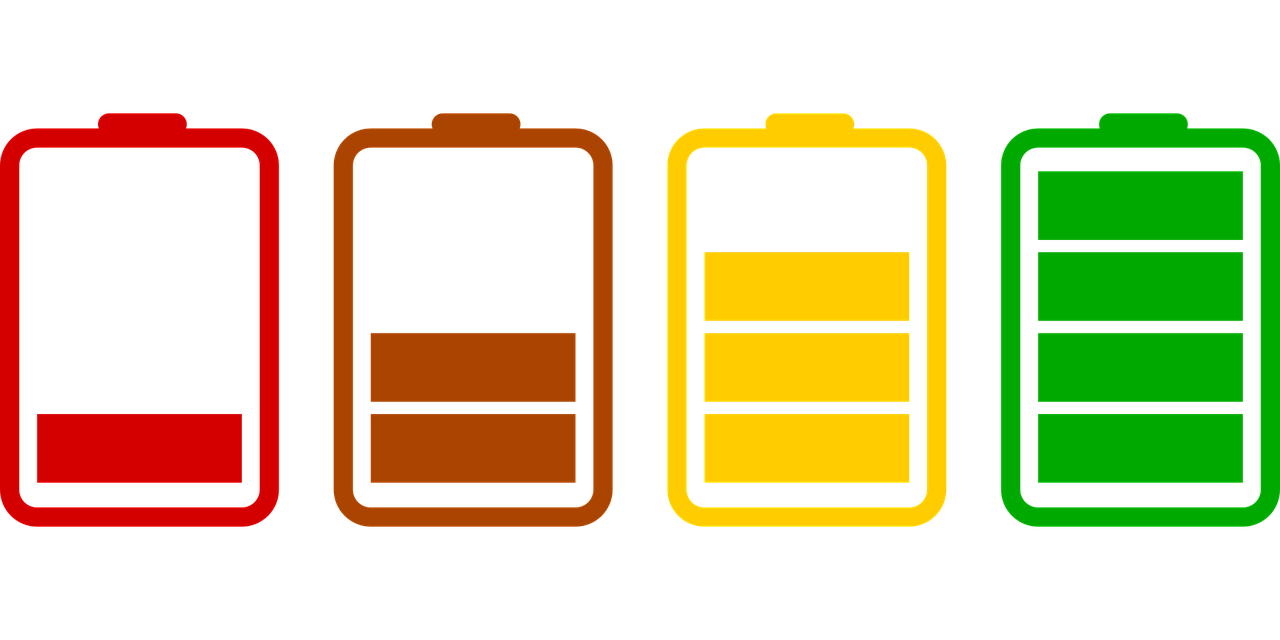 As you can see, those little things (and the bigger ones as well) play the very important role in a modern society. It is difficult to imagine our life without them. That is why the ability to make a homemade battery is highly important and useful.
A survival skill, not just an entertainment
Let us see the reasons of why do you need to master the skill of making batteries.
It is very educational. When you read of how to sculpt a "handmade" battery, you discover the secrets of how the batteries work. You absorb some physics principles and get familiar with the basics of an electric. The batteries stop being a piece of magic for you because you know and understand the principles of their work.

You can conduct versatile experiments. If you like science, most likely you will be interested in making your own batteries that can be used for your experiments. Create your own mechanisms or electronic devices just for fun. Even more – you can come up with the new ideas of making batteries by yourself.

You obtain a precious survival skill. Just imagine that an electrical grid is collapsed, and there is no more electricity. The stores are empty and there is no possibility to buy the batteries for your heater, lighter, or phone. Under such circumstances, the ability to build the batteries will be the most valuable.
If you are a novice at creating batteries, it is recommended to start from the small capacity. By doing so, you will learn the basic safety rules and avoid being injured when working on bigger projects later. Let us discover the two ways of making the basic DIY batteries that you can build at home without any additional investments. The first one is a washer battery (it is not difficult to guess what it is made from), and the second one is a rechargeable battery that is made from the remnants of old and dyed AA batteries.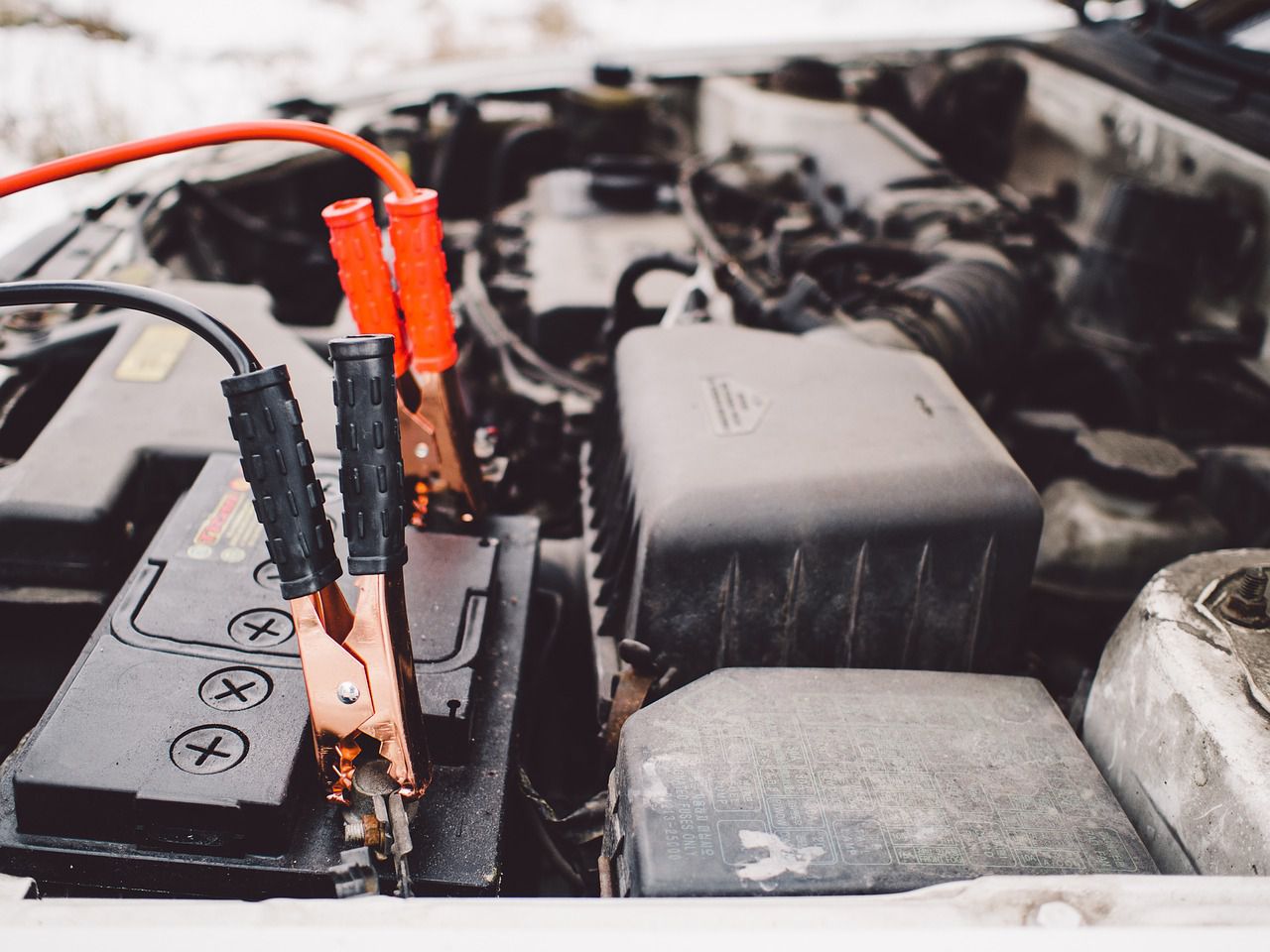 A battery made from washers
In order to create a simple battery by using washers, you have to collect all the supplies needed. For this example, you will need:
Zinc washer;

Paper washer;

Copper washer;

Two bolts and four nuts;

Two pairs of male and female Spade connectors,

Some plumbing fittings (one coupler and two caps);

Threaded nylon rod;

Water, salt, and little soldering or glue.
First, you need to create a sandwich by stacking one zinc washer, one paper washer, and one copper washer. It is a minimal set required to create one cell of the battery. It is expedient to stack more sets to increase the output. If you are going to use more than one cell, just put the zinc washer on the top of the coper one (without using a paper washer between them).
Next, you need an electrolyte to make your battery work. For this purpose, it is possible to use tap water and household salt (nothing special). Dissolve the salt in the water and pop your paper washers into this solution. Left them in there until they absorb the electrolyte. After taking them out, put the washers on top of the kitchen towel to get rid of the excess liquid. They have to be damp but not dripping wet. If you put the damp paper washer between the zinc and copper ones and measure the voltage produced by them, you may see something around 0.7 Volts.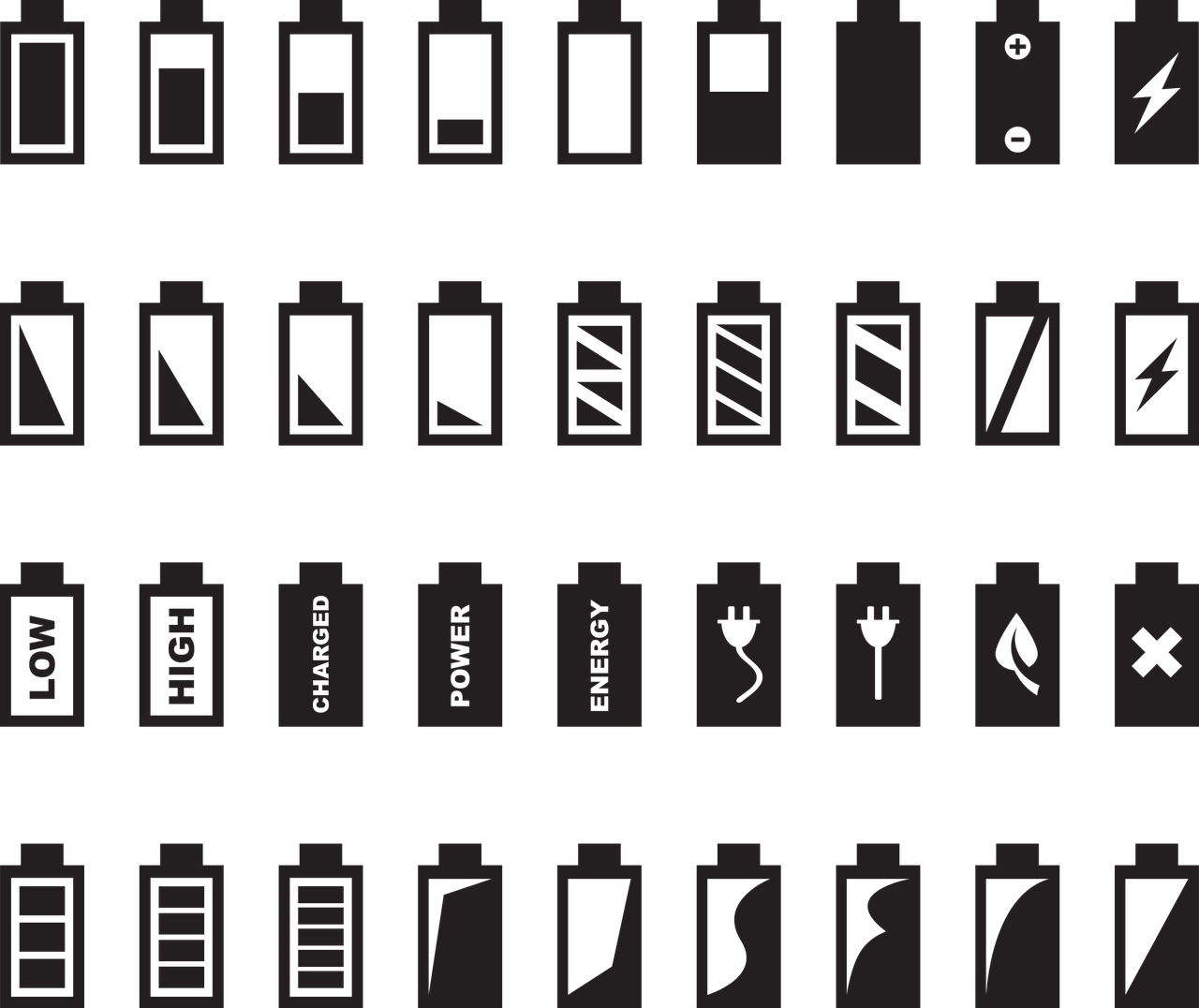 Now, you need a battery body. It is possible to use any cylindrical container. For example, a couple of plumbing fittings will serve very well. Take one coupling and two caps that you can screw on and off. Put a rubber washer into one of the caps to mark the top of the battery. After that, take two bolts that will serve as the terminals. Drill two holes for the bolts in the top cap and screw the bolts into their places (if you do it properly, the bolts will cut the thread in the cap).
To make the battery connectors, unscrew the bolts. Then, take two pairs of male and female Spade connectors and two ring connectors. Join the female and ring connectors with an insulated wire. The length of the wire depends on the length of your battery and the number of cells you are going to use. When it is done, all you have to do is to attach the ring connectors to the bolt terminals; screw them through the cap and secure them in place with a pair of nuts.
The next step is to break down the opposite connectors (male) – you need only the metallic part of them. Then, solder those parts to the nuts, as you will need them to connect the battery cells. Besides those connectors, you need a threaded nylon rod. To stack the cells, start from the nut with a male connector. Fix it on the rod, then thread the cells, and lock them with another male connector nut. At this stage, make sure that the paper washers are damp with electrolyte.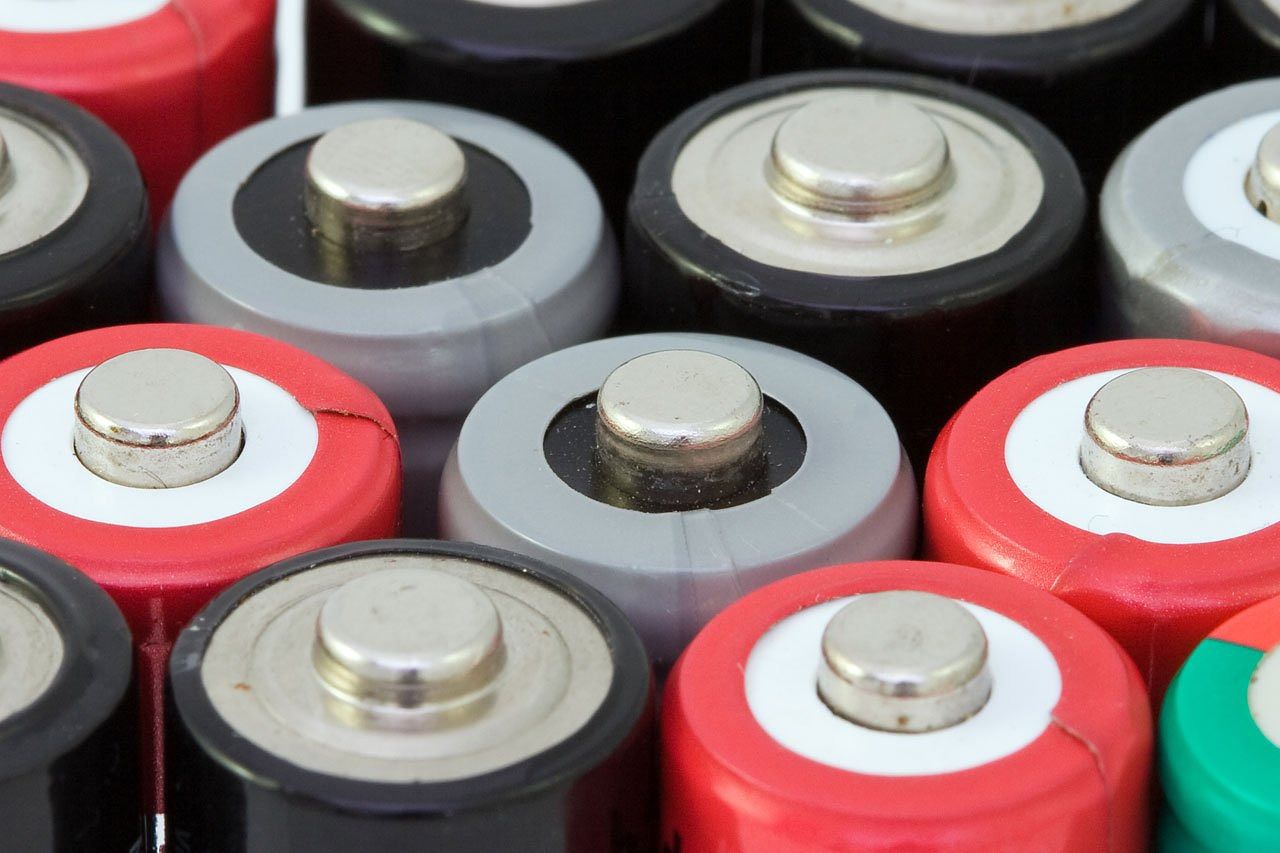 Finally, connect the female and male connectors, and put this whole thing into the tube (battery body). It is possible to conceal the battery with solvent weld or glue to make it water- and airtight.
Such a homemade battery has a compact and secure design, which allows using it many times for different purposes.  
How to make a rechargeable battery
Creating DIY batteries is an interesting and useful process. And, if you feel this way, you may be interested in how to build a battery that can be recharged. Let us show you the easy way to get a rechargeable battery in a few steps.
First, make sure that you have all the supplies needed (actually, they are only the scraps you can find at home):
Two AA batteries (old, discharged, not alkaline);

Small plastic container;

A piece of wire;

Alum crystal. You can either buy it or grow by yourself. Here (https://www.wikihow.com/Grow-Alum-Crystals) is a detailed instruction on how to do it at home;

A glass of salty water.
As soon as all the elements are collected, you can get down to business.
Take out the rods (black sticks made of carbon) from the dyed batteries. It can be a challenging process, so you have to do it carefully. Remember that you need the whole rods, so do your best to take them out without breaks.

Take out the black powder from the batteries (scientists, books, and amateurs call it "magnesium dioxide"). For this project, you will need about one tbsp. of it, so pour it on the clean surface (a piece of paper or a small plate) without scattering. From the safety perspective, use the protective gloves when doing it.

Cover the carbon roads with the powder that was taken out one step before. The thicker coating is the better result will be gotten.

Take the cover of the plastic container and make the two holes in it. Make sure that the holes are far away from each other and the coated rods fit in there tightly.

Place the rods into the holes. Leave about 1/3 of their length to be outside. Seal the holes to make them water- and airtight.

Join two wires to the outside parts of the rods (one wire to each rod). The opposite ends of the wires are to connect the battery to the electrodes.

Prepare the electrolyte. Make some powder from an Alum crystal, place it into the container, and fill it with the salt water. You may as well add the remnants of a black powder from old batteries to increase the capacity of your new battery.

Put the cover on its place and glue it.
Basically, it is all. You have a battery with multiple life cycles that can be used many times. The good thing about this experimental battery is that if you need more capacity, all you have to do is to join in a row several batteries made exactly like this one.
As you can see, there are different ways to make a homemade battery. And, making them is not only an engaging process but also a very educational one. You learn how the batteries work, what they consist of, and how to use them more effectively.