Handicraft from the sea pebbles
June 15, 2017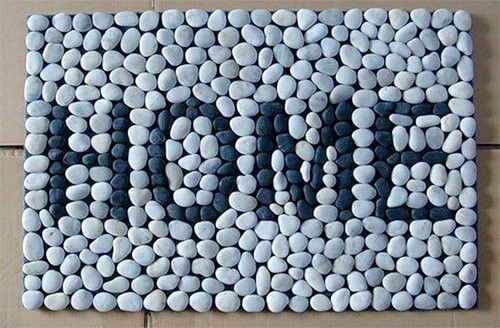 When I was a child, I brought the sea peddles from the sea rest. Earlier I user them for the flower pots. And now I want to make a stand for the shoes from the sea pebbles.
It is very practically to put this stand near the entrance to an apartment, especially in the autumn-winter period. You can use the ordinary metal or plastic tray for the base. A tray for cat can be also used for a base. The shoe stand like this will be a very pretty and practical thing.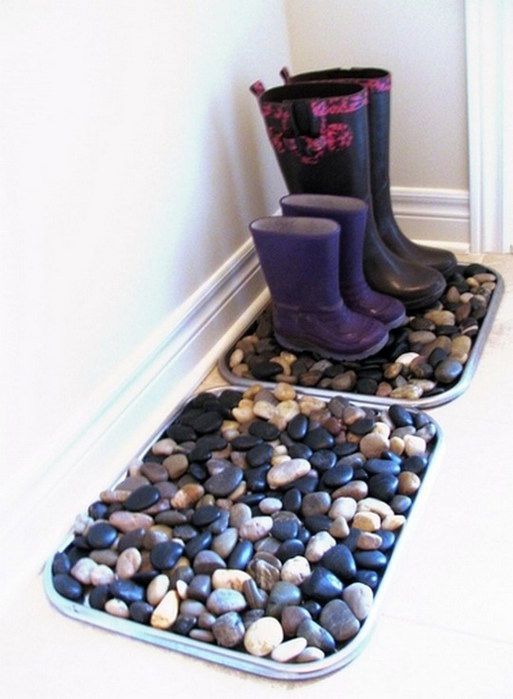 It is also good idea to make a mat for the bathroom or the hallway from the stones. Use only quality glue to stick the pebbles to a rubber mat.
Pretty pictures of the sea pebbles
Choose the smooth sea pebbles for this handmade project. Gather the ideas – use Internet, look at the beautiful things which bring you the inspiration, and start the work! Acrylic paint is the best choice for this handmade project! Put the base for your art work, and draw the contours of the pics. Draw the ornament with the acrylic paints. There is one important tip for this work – leave the pebble to dry before you cover it with another color of the paint. Then you picture will not pad put. Use the marker for the small details. And don't forget to cover your picture with the lacquer!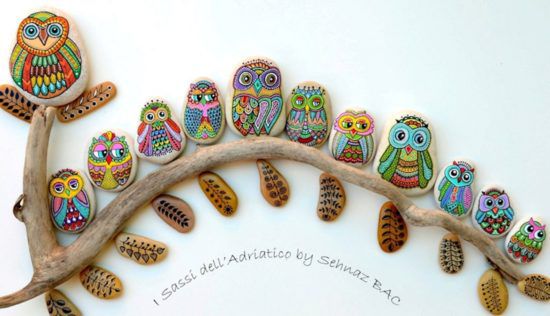 A garden table with mosaic from the sea pebbles
If you liked the table made of stones, then think how to make it yourself. The cost of materials for such handmade table will be quite low.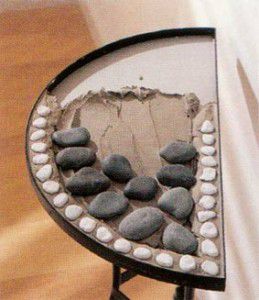 You will need: a table top with side edges, mortar, pebbles, spatula and trowel. Spread the mortal on the table surface, and lay the stones on solution. You should leave it to dry on two days, periodically sprinkling the solution with water. So that you will avoid the presence of splits. Pictures taken from: http://kokolokoo.com/