DIY Giant Lolipop Favors
May 10, 2017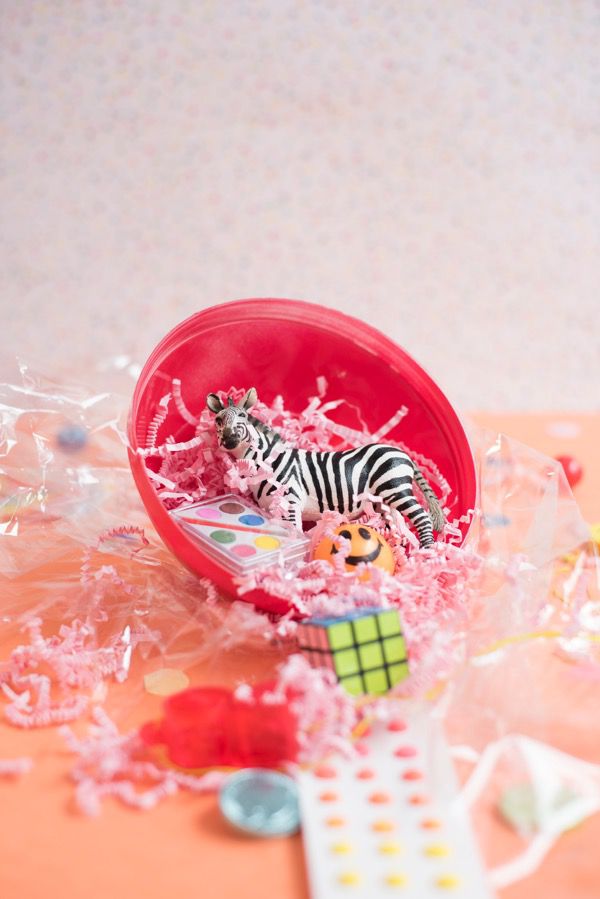 Good afternoon!
Who loves sweets the most? Everyone of course but for the kids candies and other small treats are always the best and they will remember this moment forever. For those who love throwing parties where lots of the kids are present or for those who just want to make their little one happy I introduce this amazing DIY on how to create giant lollipop favors. This is so cool, right?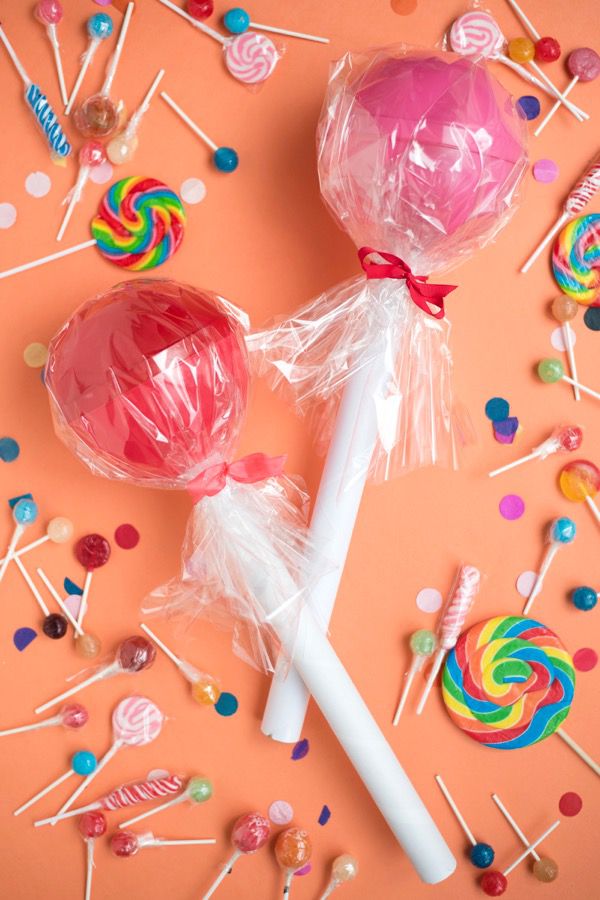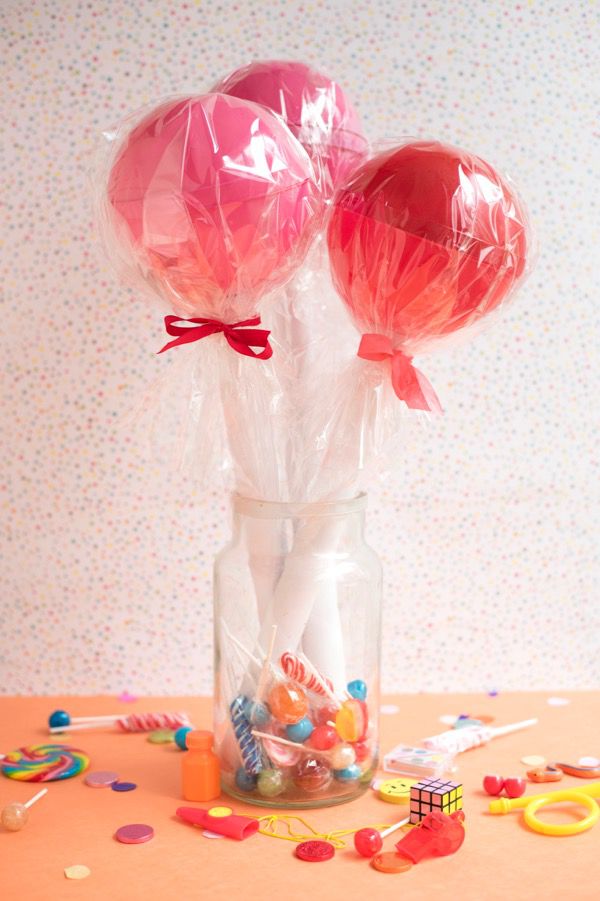 Supplies:
- 6" Favor Ball Containers
- wrapping paper tubes
- pink and/or red spray paint
- tape
- white paper
- hot glue gun
- cellophane
- a ribbon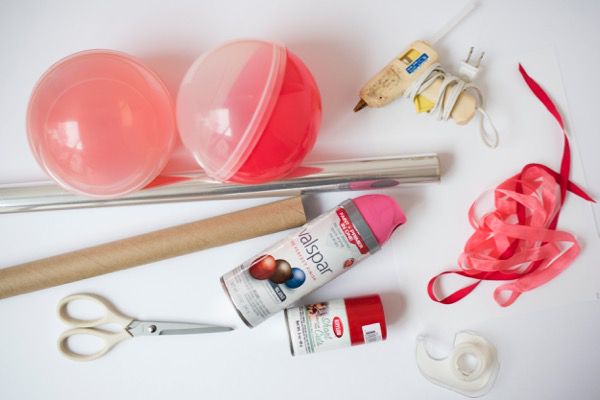 Step 1
In a well-ventilated area, spray paint the clear half of the ball containers to match the bottom, or if you want a different color, spray both sides. (For the red lollipop, I only sprayed the clear half. For the pink lollipop, I sprayed an entire orange favor ball). Let dry.
Step 2
Cut a 15" piece of wrapping paper cardboard tube.
Step 3
Cut several 3" strips of white paper and tape them around the tube to cover it completely. Trim the top and bottom.
Step 4
Using hot glue, attach the tube to the bottom of one half of a ball. Let glue set.
Step 5
Fill the lollipop with sweets and toys. REMEMBER if you are using small items for kids, be sure to watch after them while they are playing because it can be dangerous if the child will swallow something. Safety first!
Step 6
Cut a 24" piece of cellophane. Gather the cellophane around the lollipop, and tie it with a ribbon to secure. Trim off the edges of the cellophane if there is too much excess.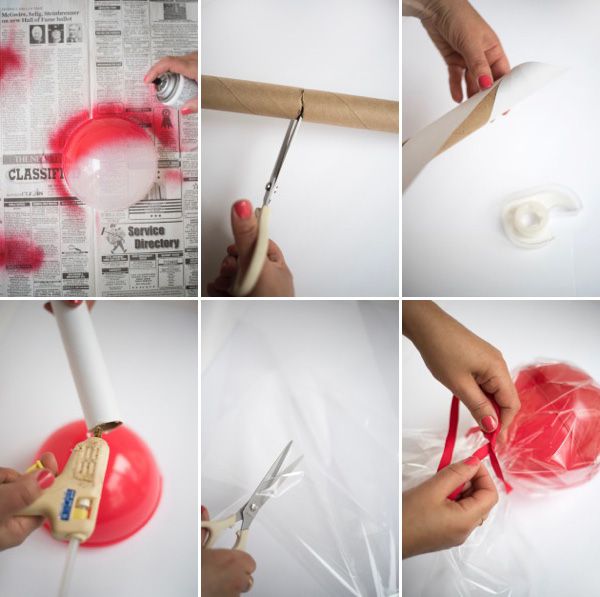 Voila! Now you are ready to rock a big world for your small ones. I am sure they will love this cute present and will be grateful for it. I think this giant lollipop will also be a good present for your adult friend to have some fun and laugh. Be sure to enjoy every day of your life and celebrate as much as you can! Enjoy!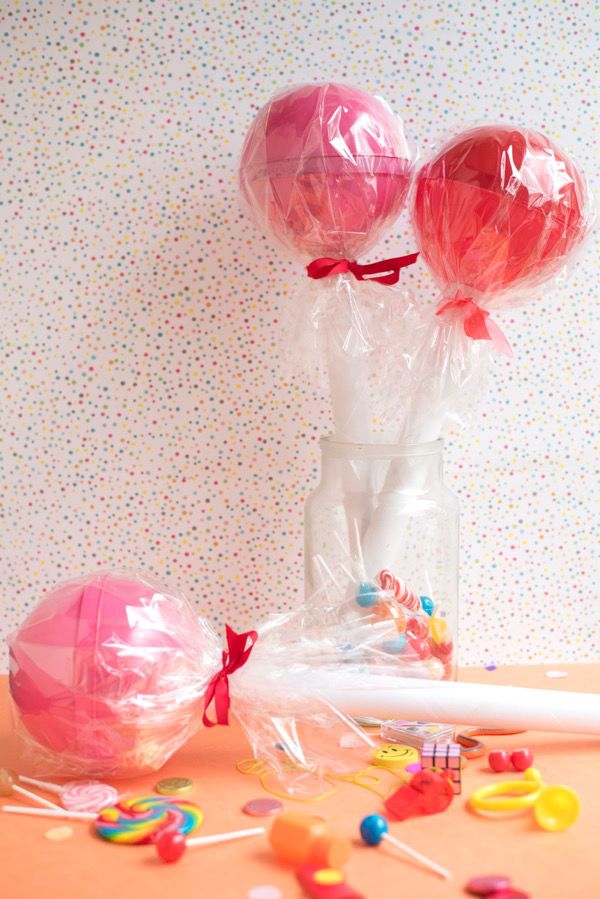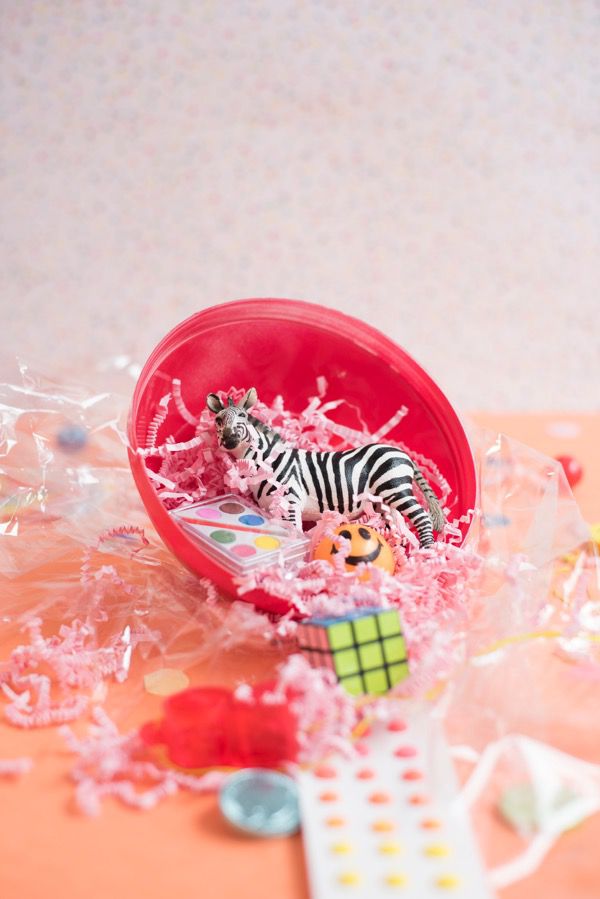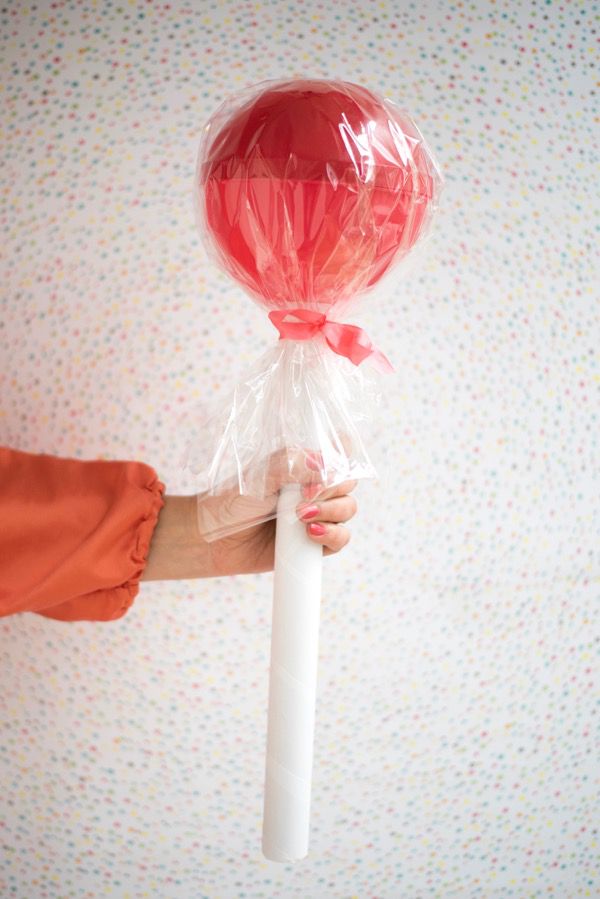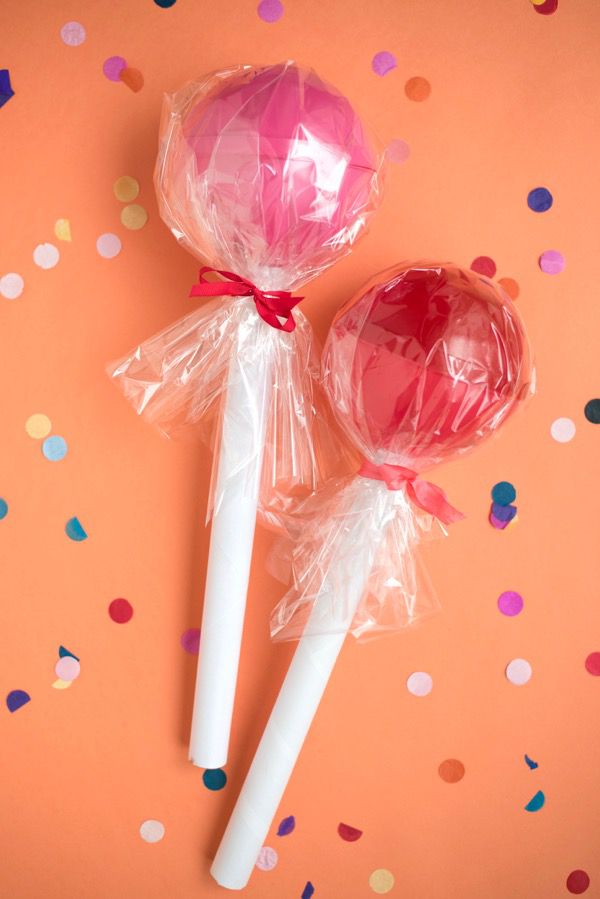 Source: ohhappyday.com