I am a fourth generation rancher, native Nevadan and self taught artist.  I grew up on a small ranch in Fallon.  My parents owned a cow/calf operation and had about forty head of horses.  I was in the saddle before I could walk, riding along with my Grandfather.  This was the beginning of my love for horses and a lifelong passion to capture them on paper.  From the time I learned to hold a pencil I was sketching horses and fantasy animals. If I was not in the saddle I was drawing critters.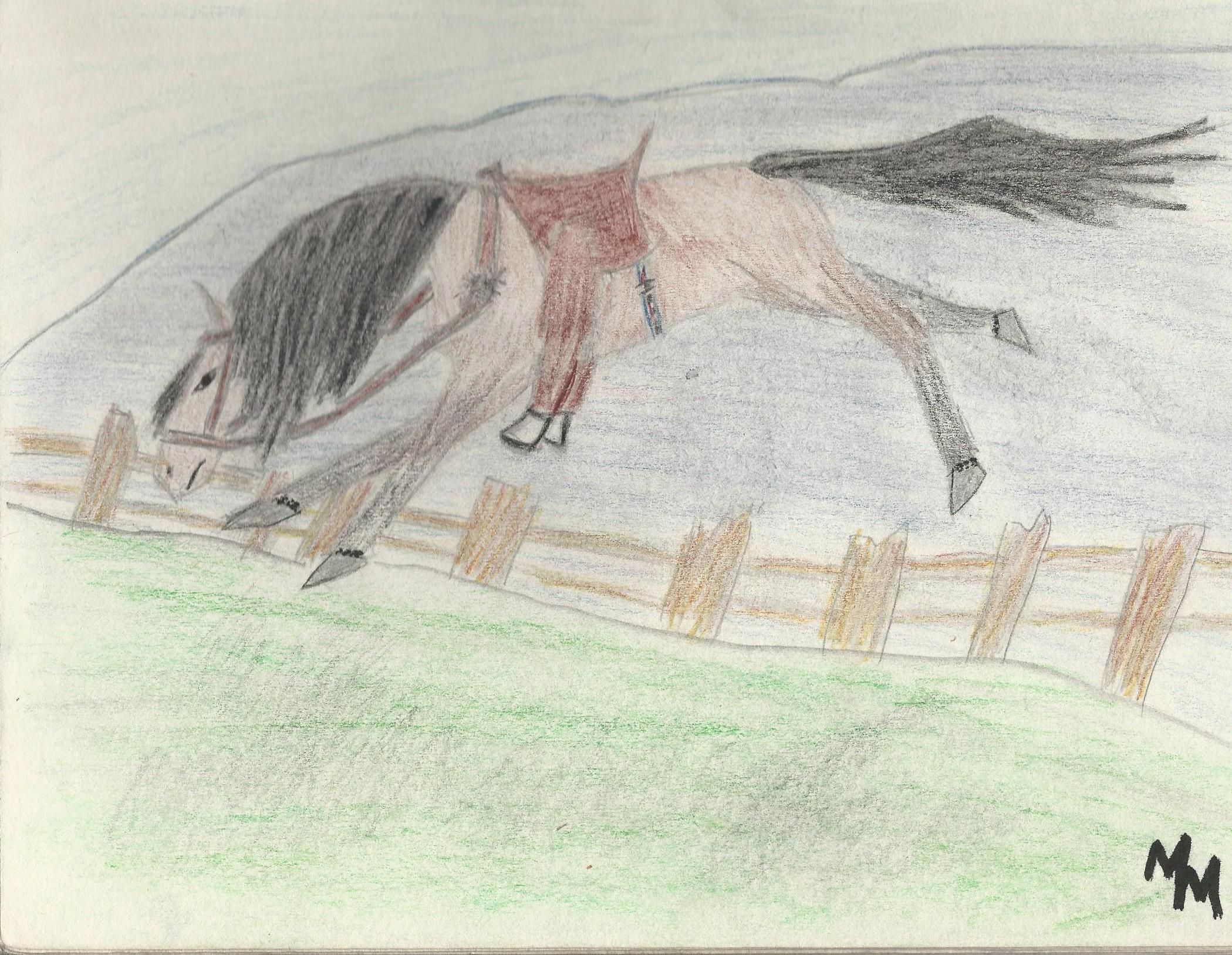 (Picture drawn by Mary Filbin (Miller) when I was a child about age 8 I think- pencil and crayola crayons)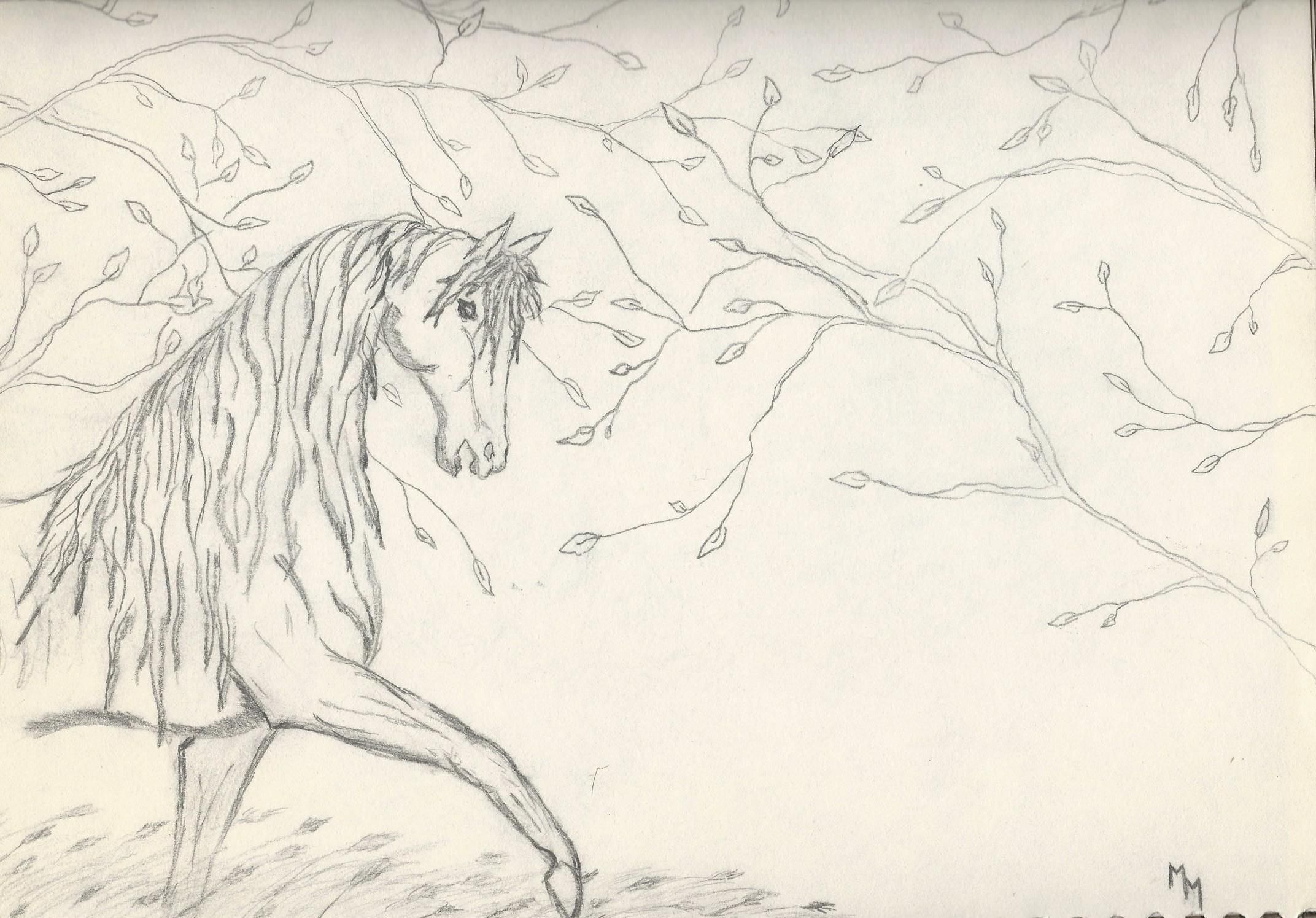 In 1997 I had a head injury which changed my life.  It was a year before I could go anywhere by myself and on top of it I had to learn to draw and write again since my right hand did not always cooperate as it had before. I overcame this and started painting signs and gift items which I sold at craft fairs locally.  In 1999 I married the love of my life, Patrick Filbin from Winnemucca, and in the same year we had a son together named Ross.  I became a domestic Goddess and stay at home mother.  In 2001 we moved to Wyoming for Pat's work and lived there six years.  I continued to paint and sold items through a local western store in Gillette, plus a few items online and in craft fairs. Work had us moving on again to New Mexico for a few months then on to Texas for four years.  On a whim I entered an acrylic painting of a roadrunner in the Texas State Fair and placed 10th out of over 200 entries.  While in Texas, I took art classes from Barbra Pinkerton, a local accomplished artist, and fell in love with water colors.  Previously I had mainly worked with acrylics and enamels painting on wooden signs, glassware, and small gift items.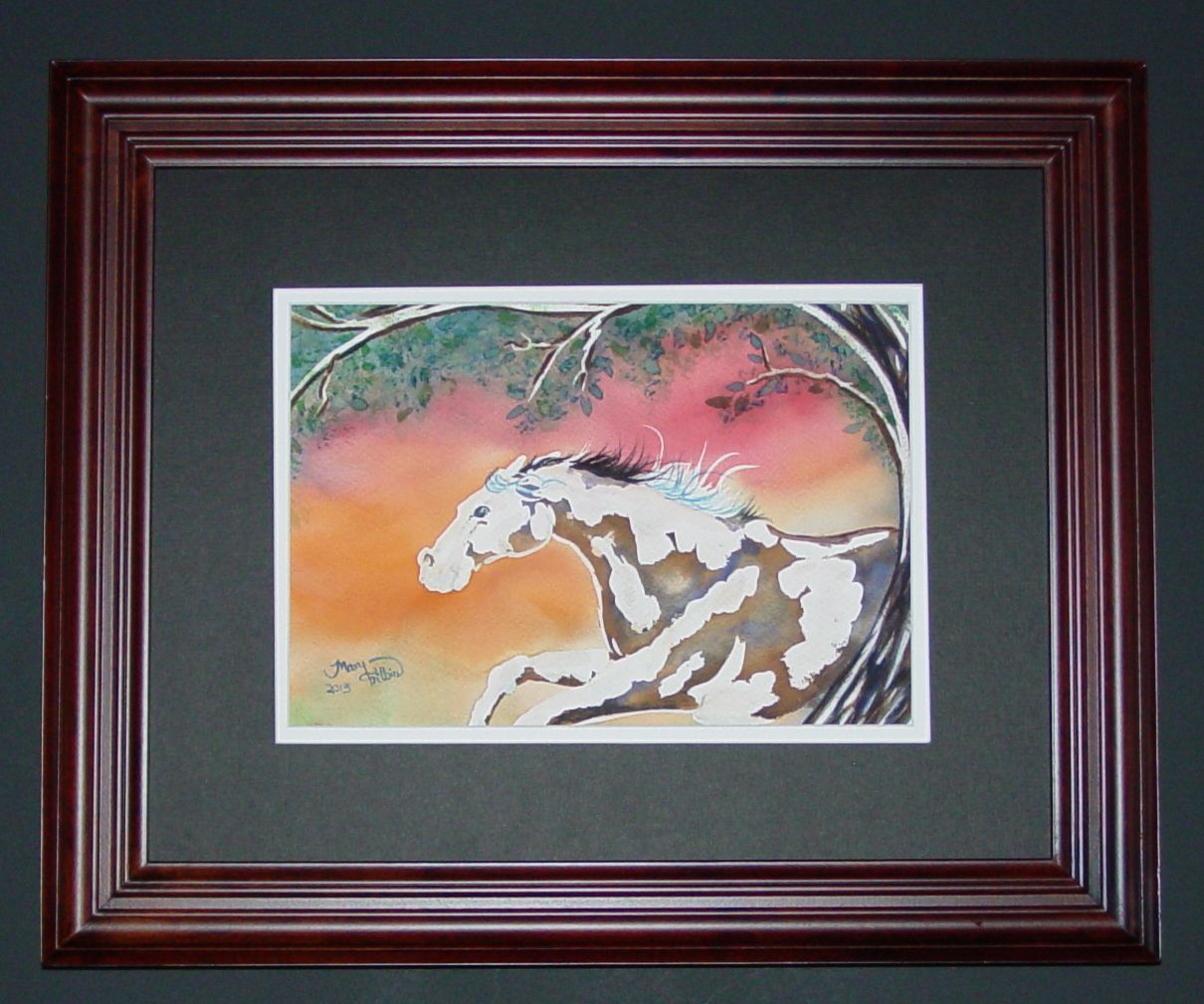 (Dreams Run Wild - 2015 watercolor painting by Mary Filbin)

 I moved back to Nevada with my family in December 2011 again for Pat's work.  I entered my first watercolor in the Churchill County Fair and won Grand Champion for my painting "Aces Wild" which is featured as the this blog's picture. Within two years we were off for another adventure. This time in Alaska.
Currently I am living in Fairbanks and paint when domestic Goddess duties are not calling. The beauty of this wild and spectacular state has influenced my art for the better.  I still specialize in equestrian and fantasy art and paint anything from canvases and murals to gift items. I have been blessed with a creative spirit and loves to share it with others.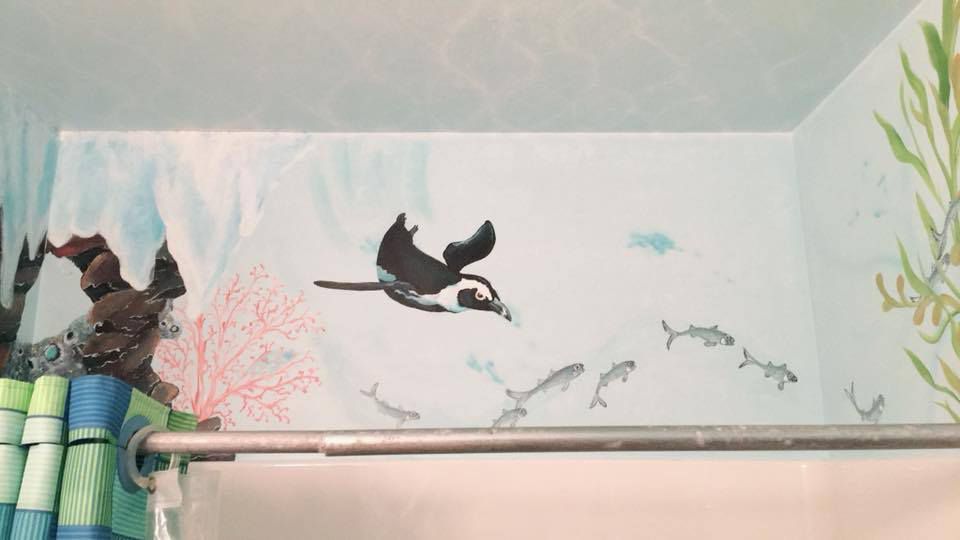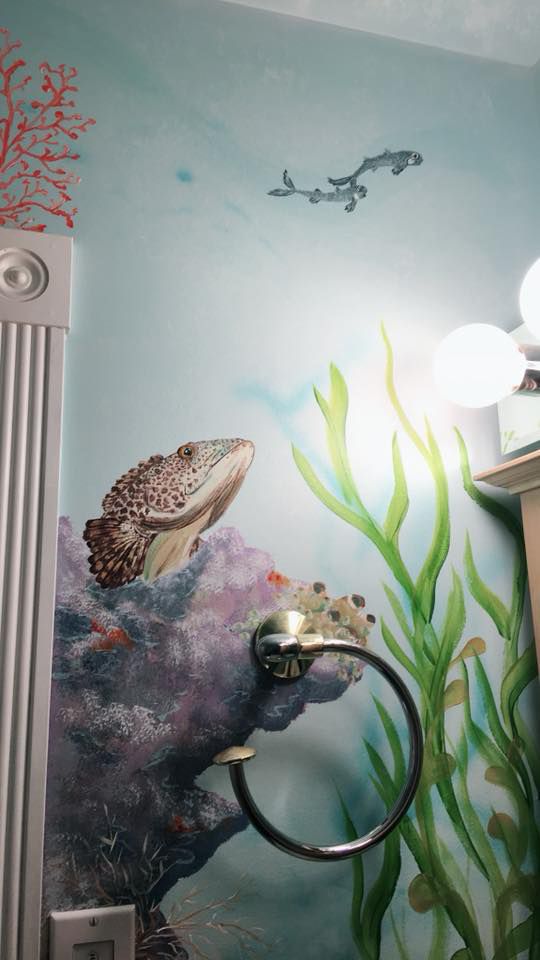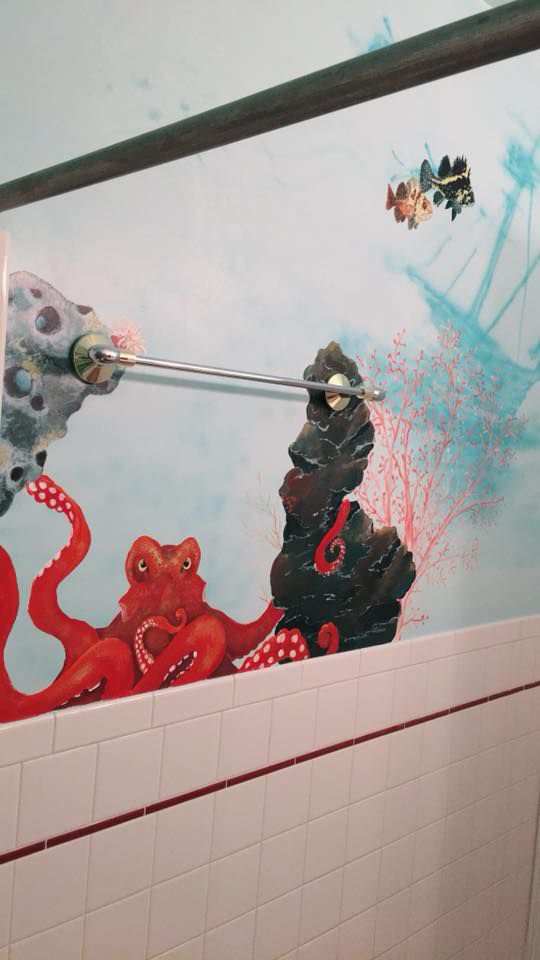 (My son's bathroom mural - 2018 painted by Mary Filbin)

"You are who you are,
I am who I am.
You see what you want,
I see what I can!"
Mary Miller 1984