How to Make Amazing Witch Shoes For Sweets and Treets
August 16, 2016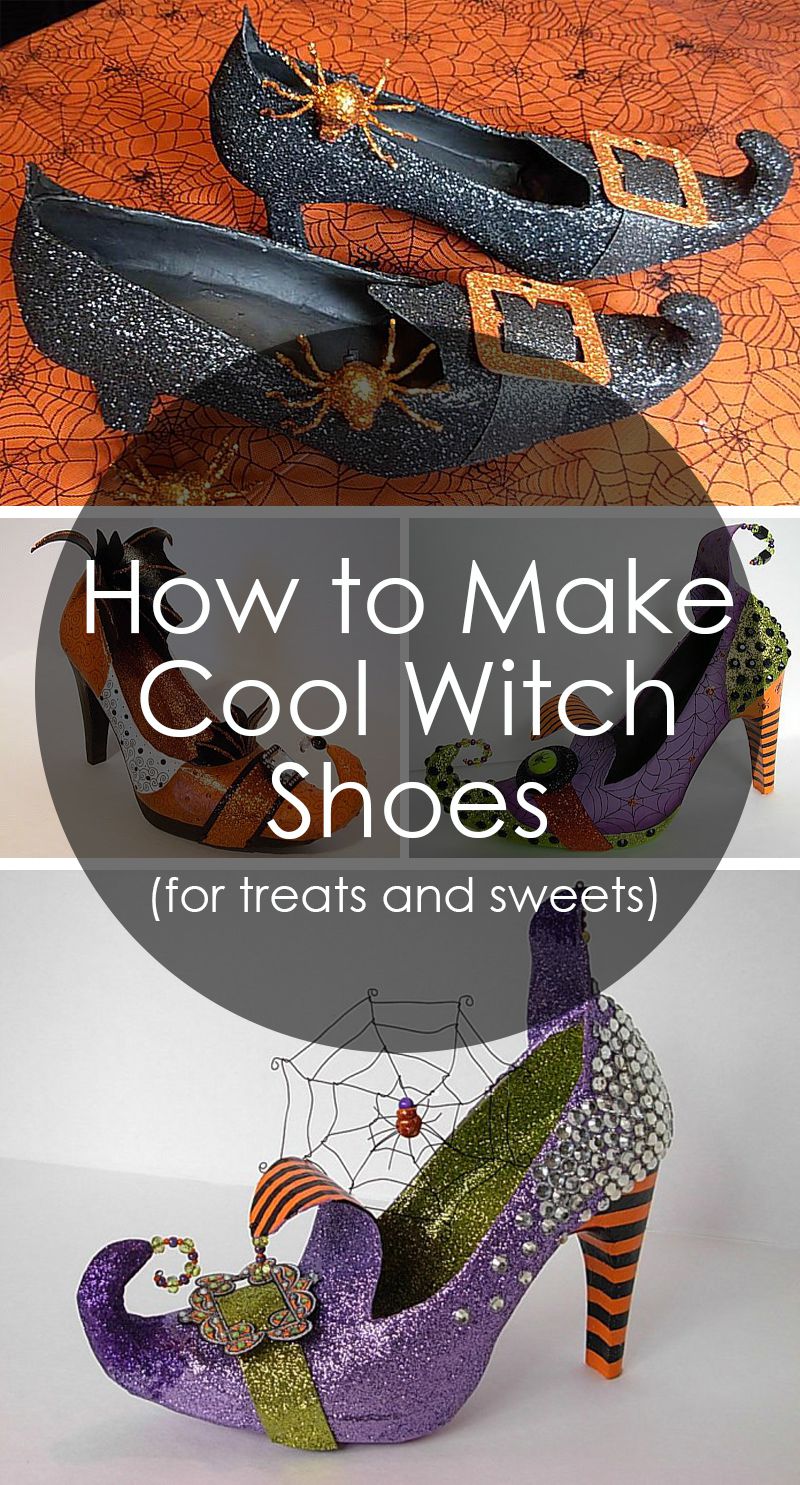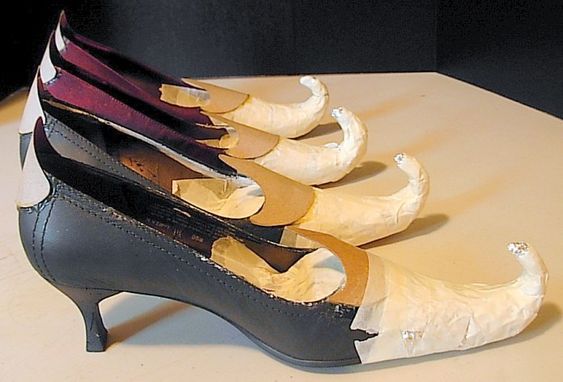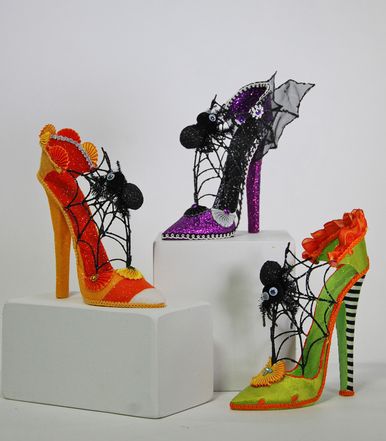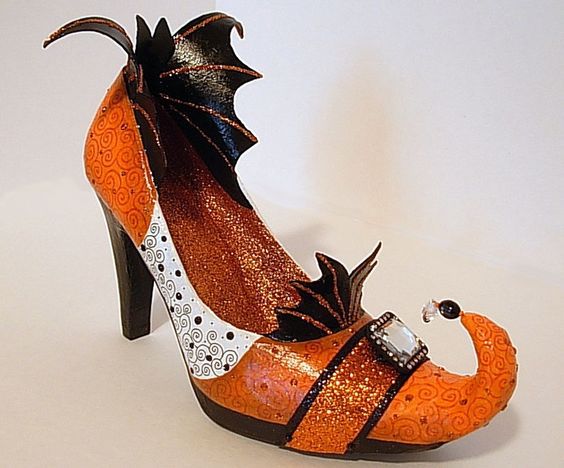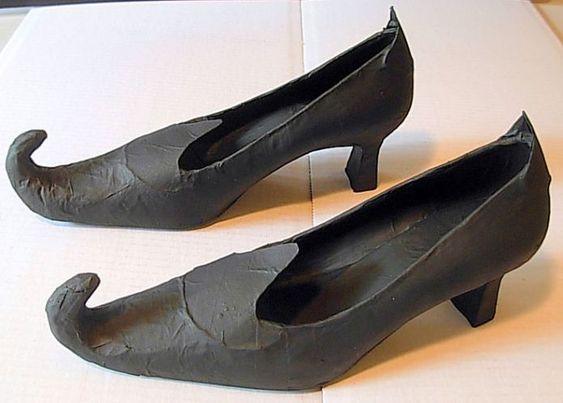 Do you want to surprise your family and friends this Halloween? How about a pair of cool witch shoes to place candy? Simply make some modifications to a pair of regular shoes! It will take a bottle of glitter, some paper (old phone book is totally ok) and aluminum foil, black acrylic paint, a bottle of glue and some other "witch" things you'll be inspired with while decorating the ready product. Use the old toys (you know, all those plastic spiders, snakes and insects your kids love to scare you with), pumpkins cut of cardboard, autumn leaves and anything you'll notice that is connected to our holiday theme.
So now let's go with making these incredibly cute shoes.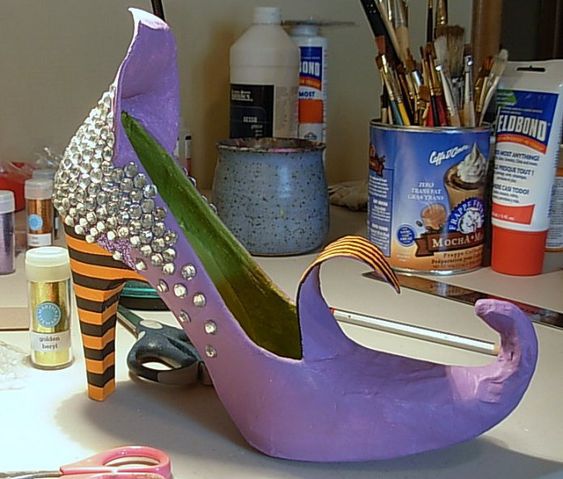 First of all, use some aluminum foil to shape the toe, keep it in place with adhesive tape. Take the cardboard from a cereal box, draw and cut the shapes to form the front and back of the shoes. Stick them down with hot glue. Fill the toes with pages from a telephone directory, old news papers, magazines or any other paper catalogue you don't need and attach them with tape. Filling the toes with paper will strengthen the shoes.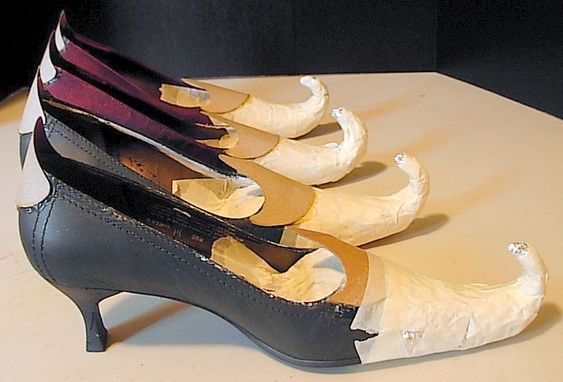 Next, tear some pages of the phone book into small pieces and put them aside. Dilute white glue and water in equal parts and stick the paper pieces to cover the entire surface of the shoes. Let this coat dry and then apply another for strength.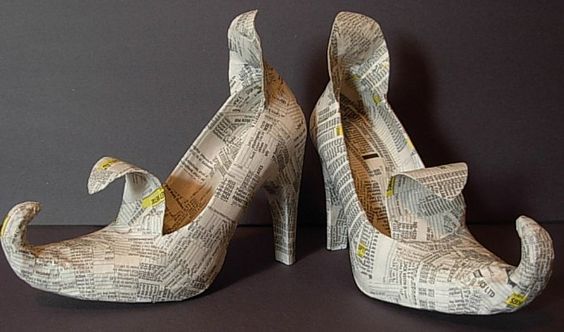 Just a note: phone book paper is much thinner than the newspaper and will be a finer surface.
When the paper and glue coat dried completely, use a fine sandpaper to smooth out the bumps and lumps. It's time to add some colour! Cover your shoes with some acrylic paint to male them black. Give them time to dry completely.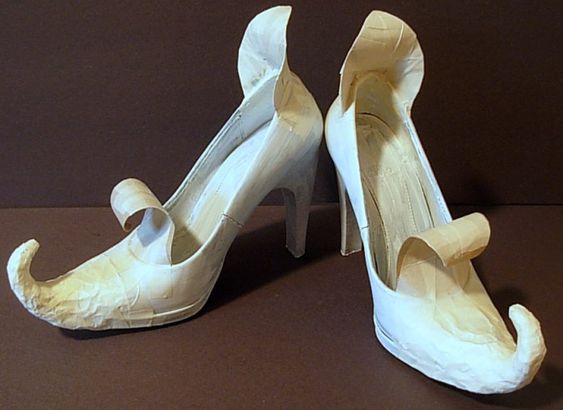 Now it's time to shine! Take a brush and apply a layer of glue on the outside of shoe (not inside, it's important). Do not wait till the glue begins to dry! With a spoon, sprinkle glitter, use silver and "black diamond". Press the glitter slightly with the back of the spoon to stick it to the place and prevent it from falling down – we don't want it, right? Keep working in this way until the shoe is covered. Now it's time to let your shoes dry completely again.
Next step: cut the straps and buckles off the cardboard boxes of cereal. Then, paint them and add glitter in the same way as you decorated the shoes.

Now let's look on the inside of the shoes. Apply some water-based varnish there and let them dry one more time. Decorate them with small sparkling spiders to make them more festive!
Fill the shoes only with enveloped sweets and candies, otherwise loose glitter can stick to them.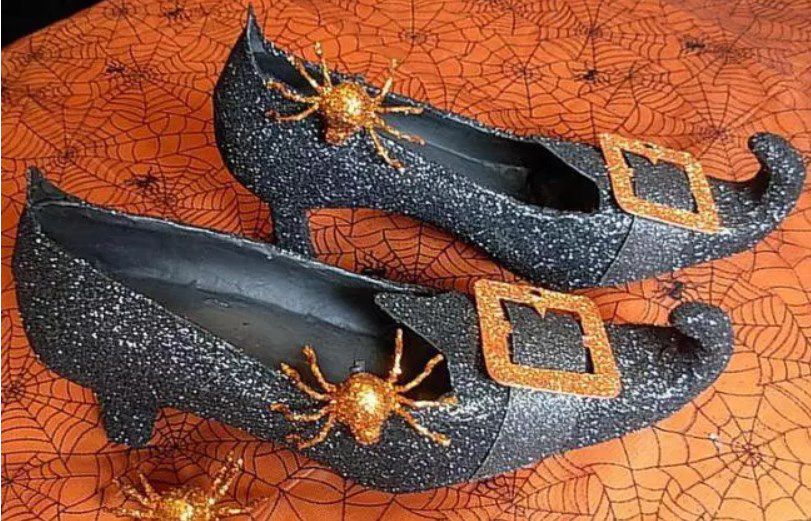 One idea is not enough? Here's another way to make witch shoes.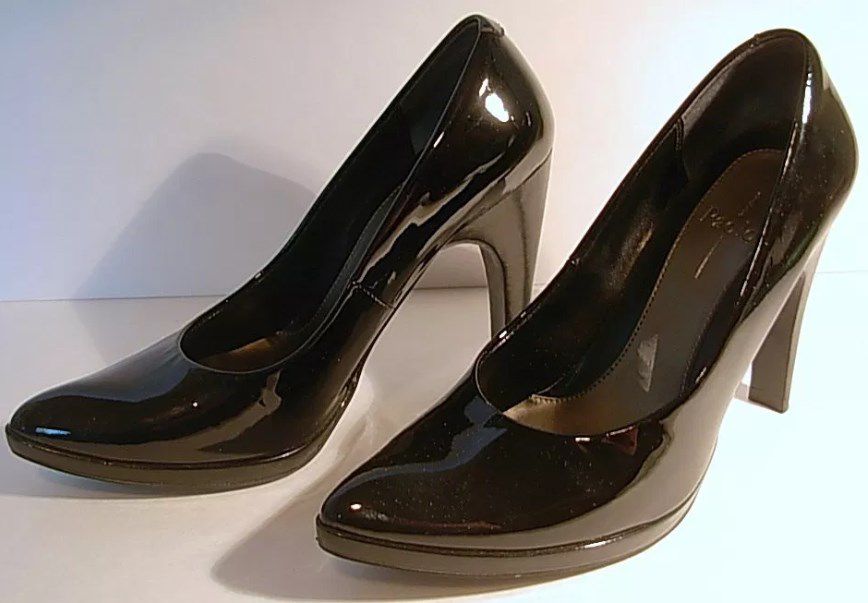 Start with the good sanding to remove the lacquer brightness and then apply a layer of gesso to ensure adhesion of the paper. Now, form a curved tip with paper and attach it to the shoe. 
Form and add a small upper part. Cover the shoe with pieces of phonebook sheets and glue from top to the bottom. Just look at this a transformation!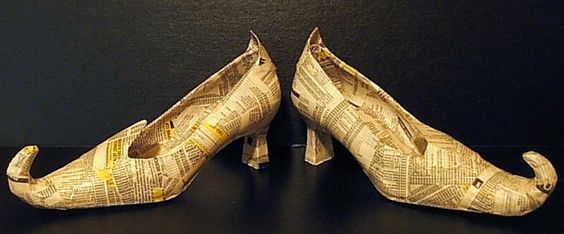 Now we give a layer of white paint to the entire shoe. Don't miss anything!

Now, the fun part: we'll be decorating our shoes. Add paint, glitter and gems and take a good look at the final product. Aren't you a genius?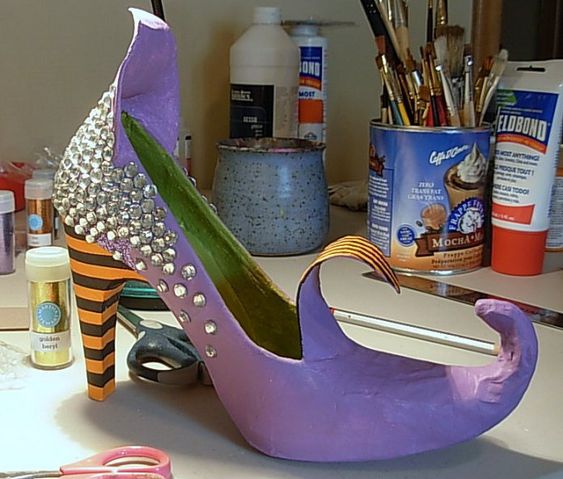 Don't be afraid to let your imagination and create! Spider webs, bats, little broomsticks and cauldrons and so much more to decorate the shoes!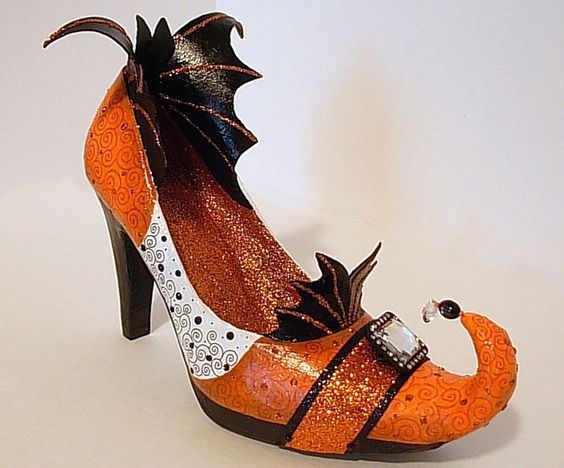 How about this bat design?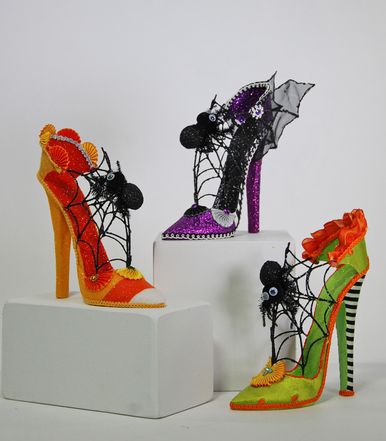 As always, the possibilities are endless!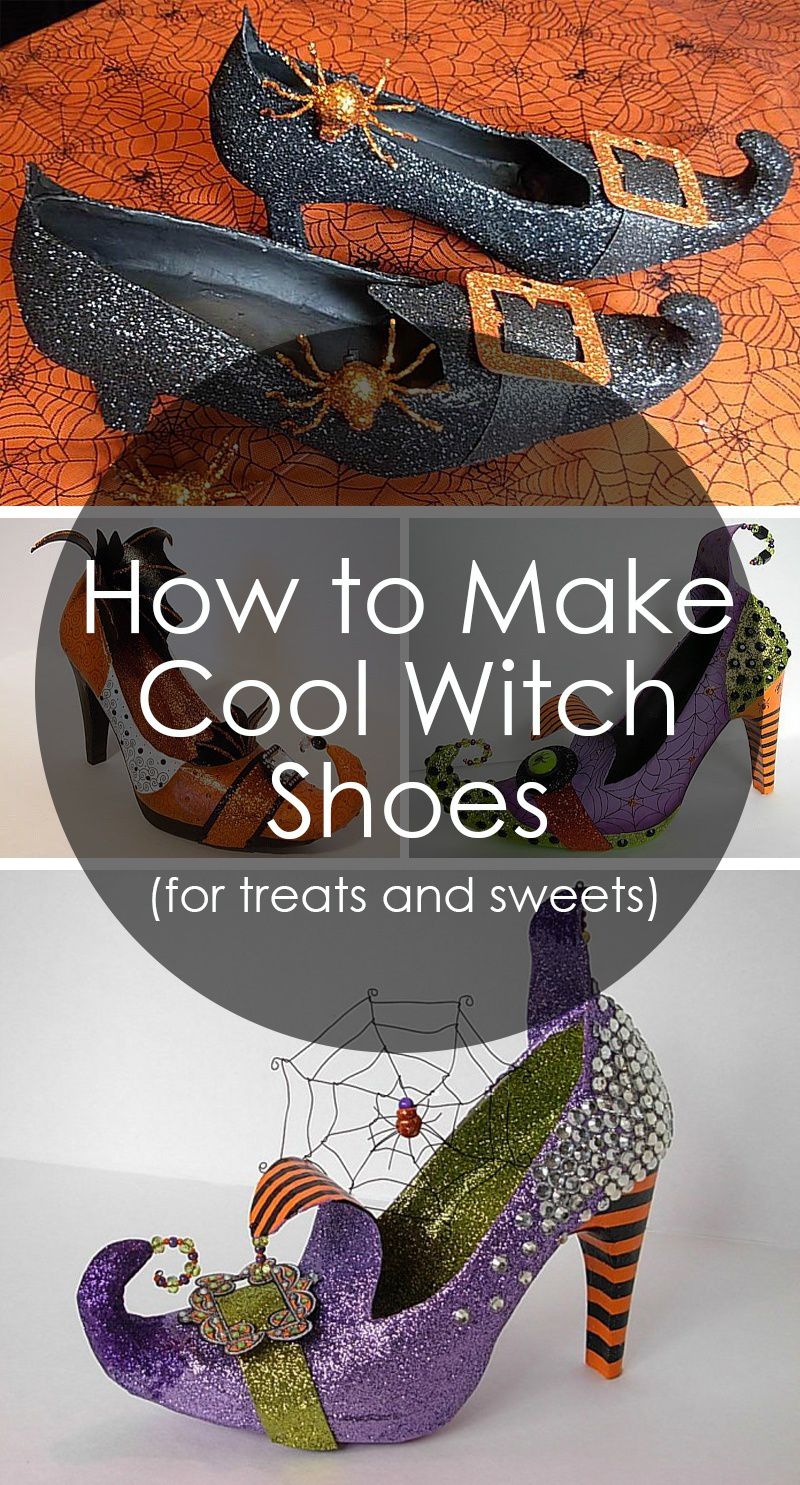 Photo taken here: https://www.daledetalles.com/i...