How to make a wedding arch
May 26, 2017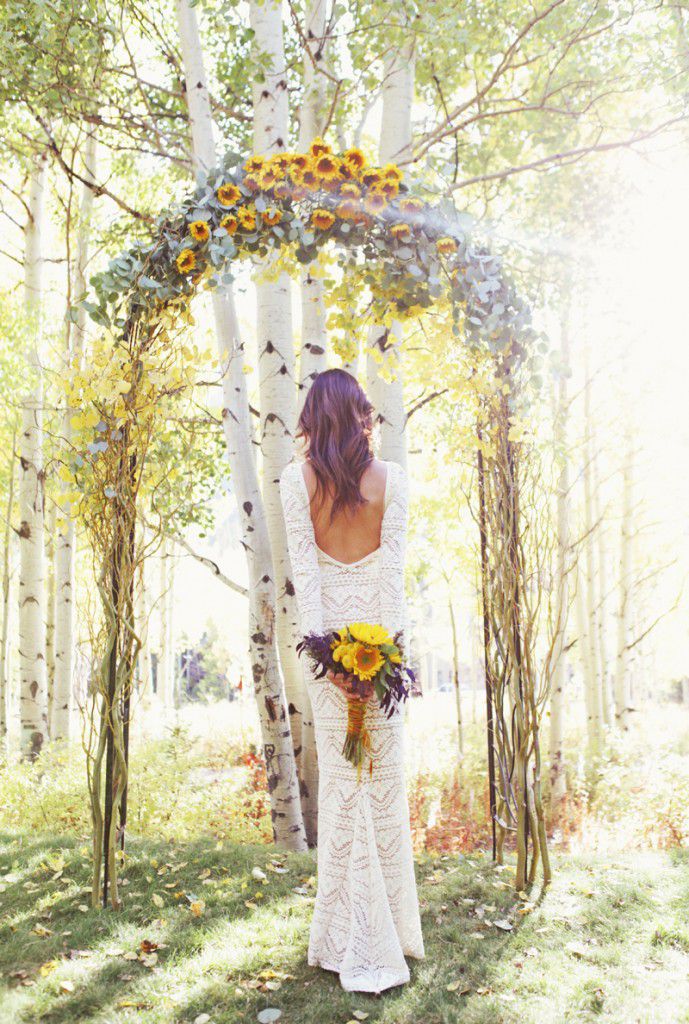 Wedding arch can be rented, but in this case, you can spend a significant amount of money on it. So, I suggest you to work on the creation of handmade wedding arch - you will enjoy this process. Create the wedding arch using flowers and colors which are harmonic with your wedding decorations.
You don't need to spend lots of money on materials - they will not be expensive.
The first thing you will need is a garden arch, which will be a base of your beautiful wedding arch. You can buy it in the gardening department of such shops as Leroy Merlin or Metro. It is sold packed, so you need the gather details of the arch. Your fiancé can help you to unpack it and gather the details. You may also choose the arch for roses or climb plants - it will be more expensive, but more beautiful as well. These arches with beat out curls are very elegant and require less decoration.
After you choose the arch, you will need the curtain lace for decoration. In IKEA price of curtain lace starts from 30 euro. You may also sew the curtain lace on your own. Choose pastel organza of peach-colored, light-blue or any pastel material. If you wish to use more thick-set material - take the curtain with flower pattern.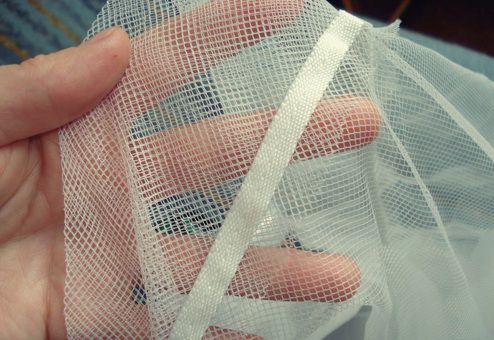 Most often people use arches with light and transparent curtain lace for the wedding decoration.

Another important element is using of a flowers for decoration. You may use the artificial flowers, but i prefer the naturals ones. Choose the same flowers you take for the wedding bouquet, the wedding will look just gorgeous.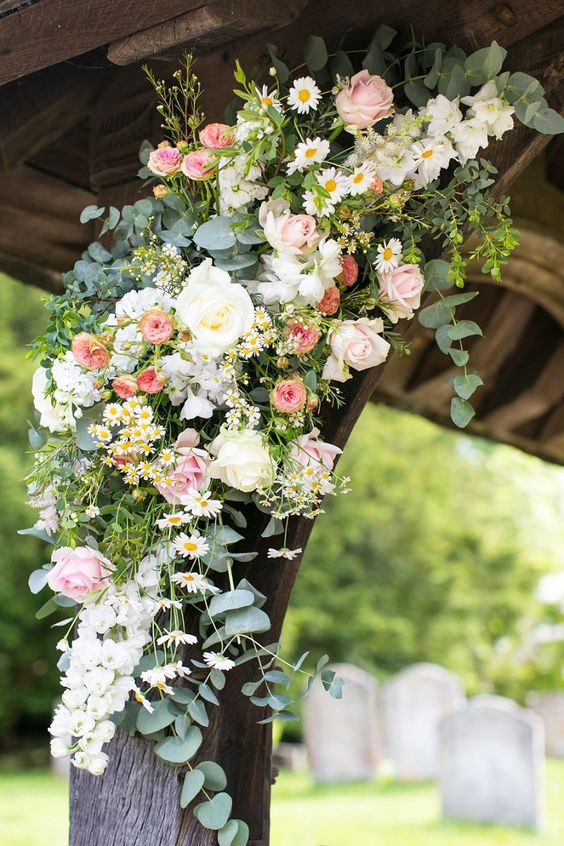 Take a big needle with a strong thread and sew the curtain to the garden arch. Collect the fabric in a royal way to the bottom to create the pleats and overhanging tissue. After the curtain is connected to the arch - take flowers and create the composition you like. I suggest you to make the sketch of a composition in advance.
Pictures taken from: http://www.weddingpartyapp.com