How To Make A Light Box
June 4, 2016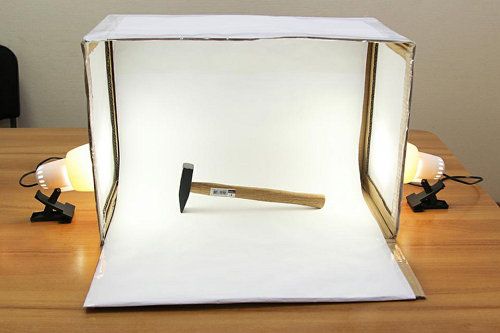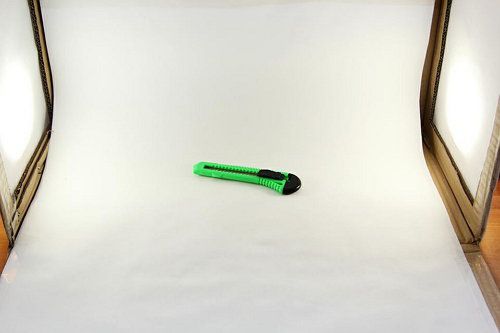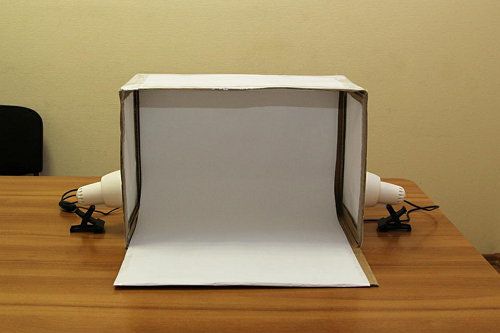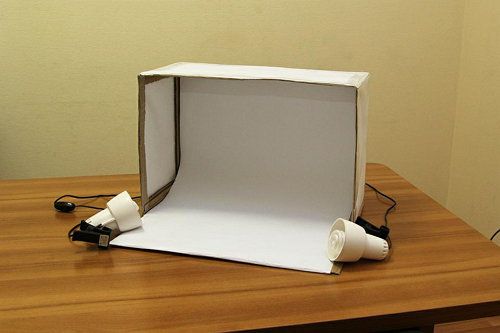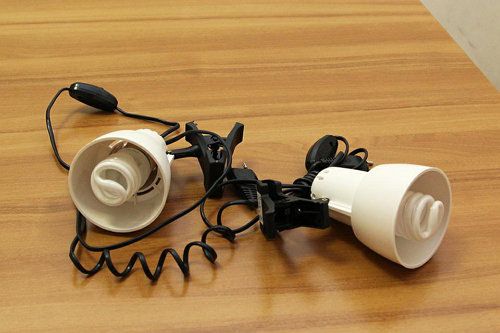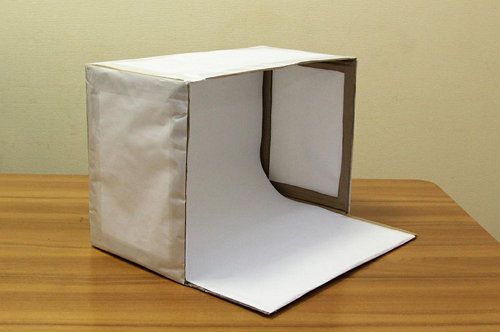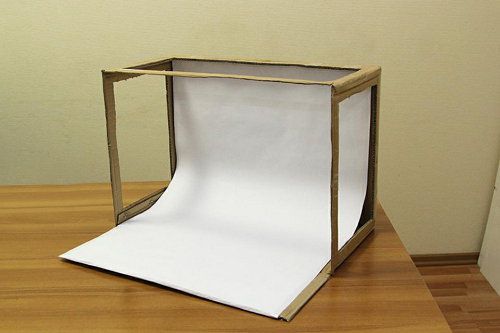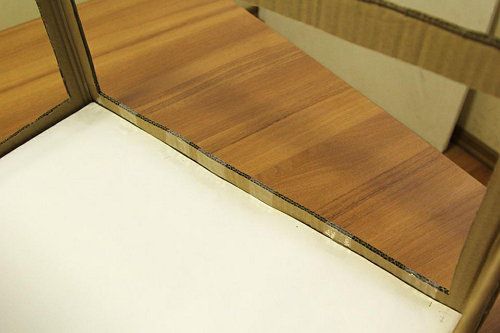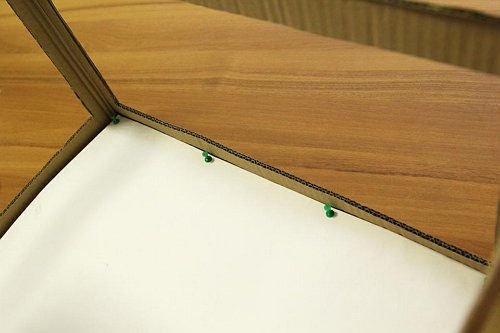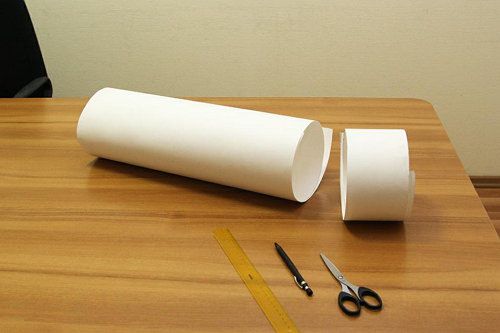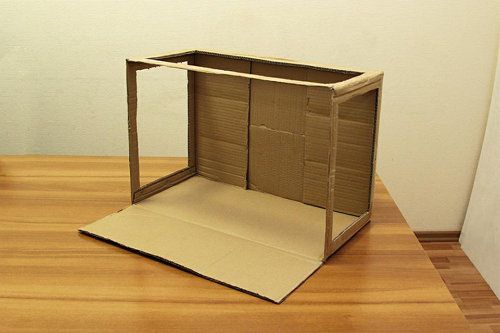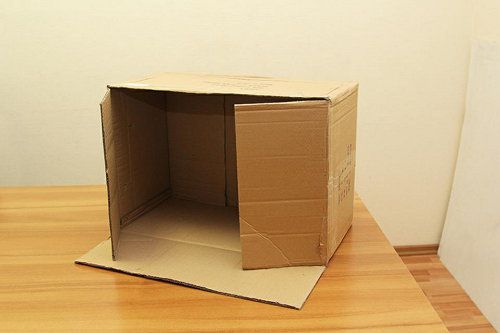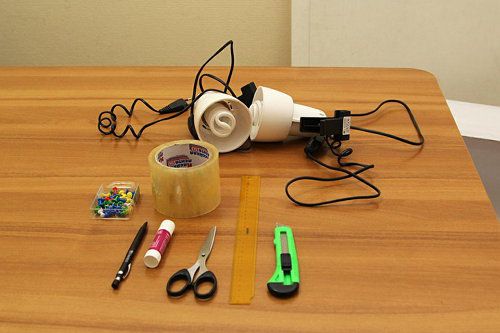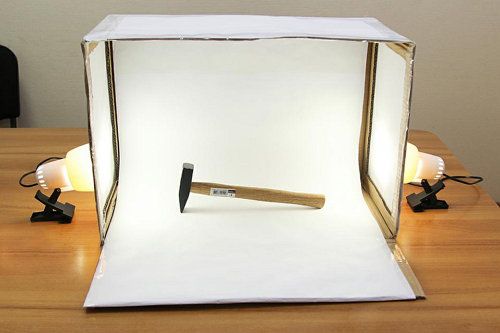 Photography is a rather expensive pleasure. For high-quality subject shooting you will need the lightbox which it is easy to make with one's own hands. The lightbox mixes and scatters a directional light which is formed by light devices, creating shadowless drawing of a subject and concentrating attention of the viewer directly on object. Its appointment is quite clear, and production process with one's own hands is quite simple and occupies no more than half an hour.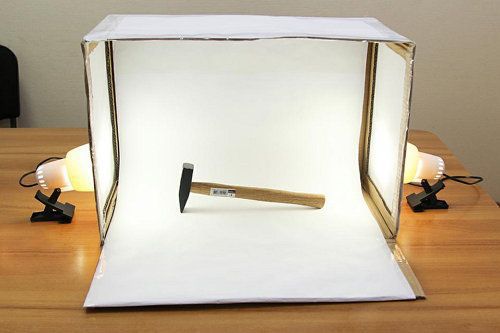 For production of the lightbox the following is required to us:
cardboard box;
leaf of a Whatman paper (the size depends on box size);
adhesive tape;
glue (pencil or PVA);
ruler;
paper knife and scissors;
paper for a flipchart;
2 clothespeg lamps;
2 energy saving lamps.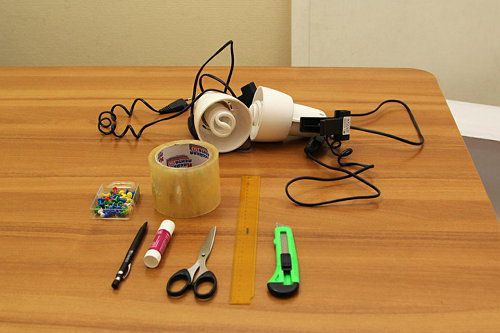 Production Of The Lightbox
Take a cardboard box. The size depends on objects which you will photograph in the lightbox.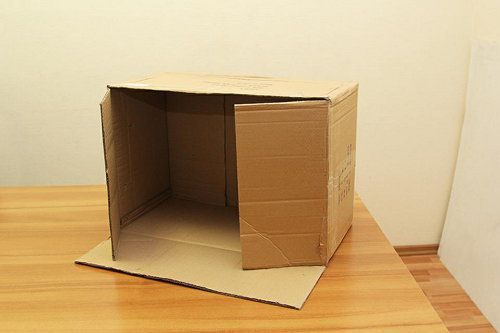 Cut off superfluous by means of scissors and a stationery knife.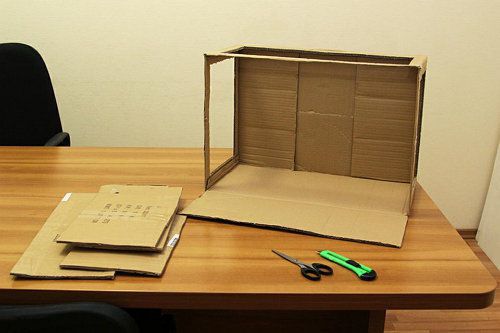 At us such design turns out.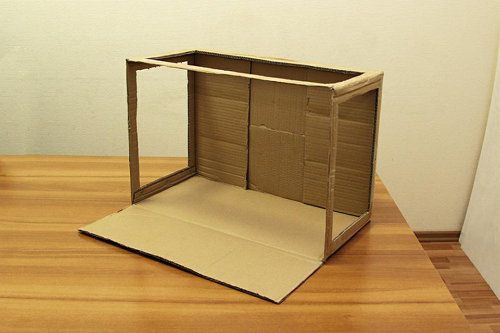 Cut off a Whatman paper if it too big for a box.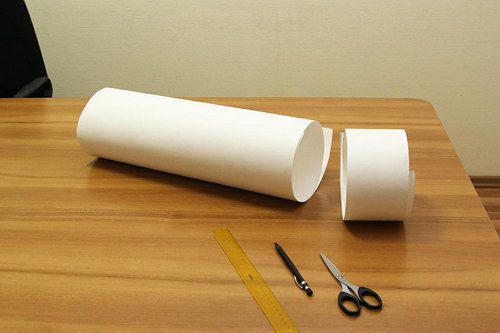 Having convinced that power buttons badly hold a Whatman paper, we have decided to use glue and an adhesive tape in spite of the fact that the design can't be sorted.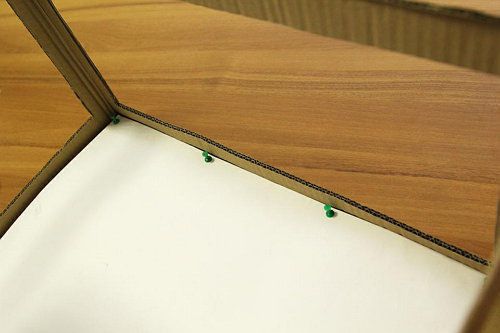 Fix a Whatman paper on any glue, or an adhesive tape.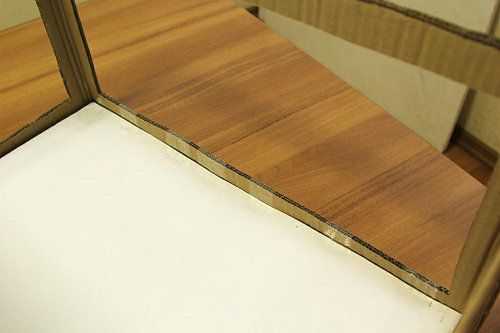 The design already becomes similar to the lightbox.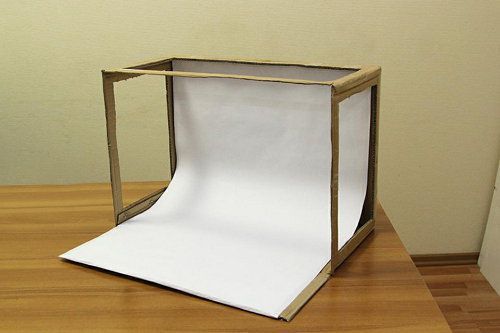 Cut off paper for a flipchart. It is rather thin to pass light.
Tip: You can use any light-scattering material, for example, a cloth.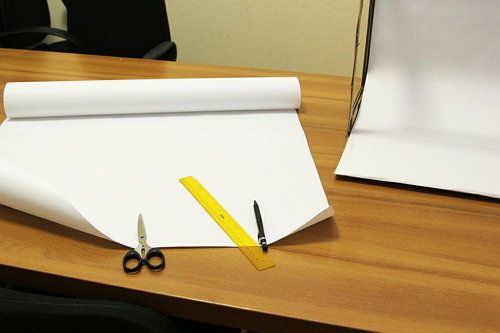 Cover with it cuts in a box.
It is possible to use ordinary clothespeg lamps, having bought to them energy saving lamps.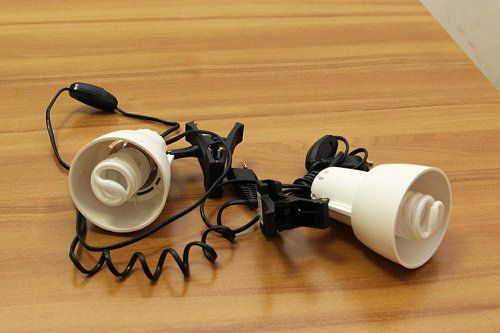 It is also possible to use household halogen searchlights. But if the lightbox small, desk lamps with a flexible leg will be enough.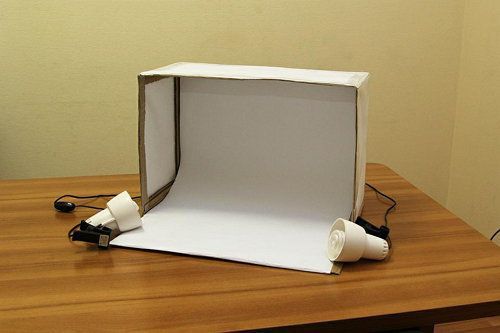 Keep in mind that halogen searchlights quickly heat up, it is possible to burn hands or to burn the apartment. Therefore don't leave them included for a long time.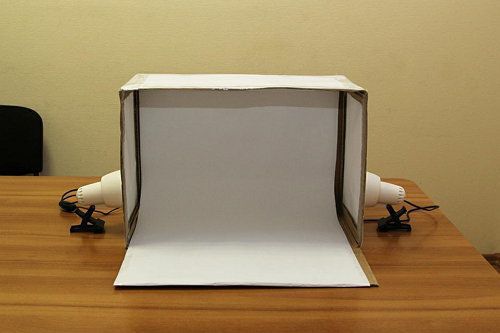 Now it is possible to start subject shooting.