Handmade Leather Belts
June 16, 2016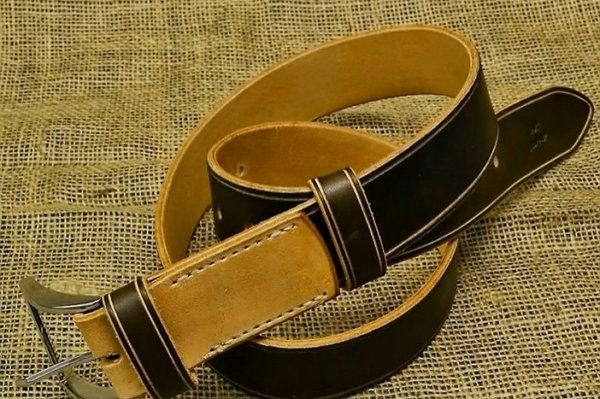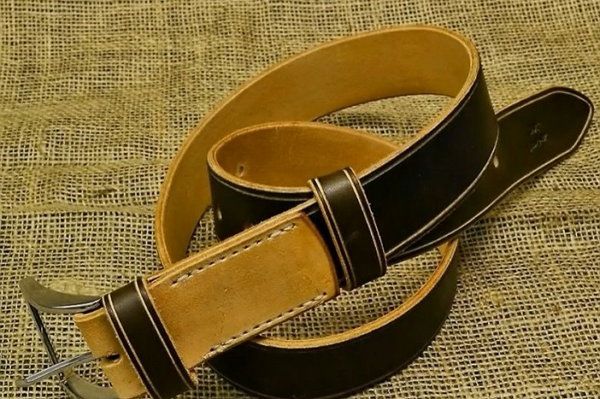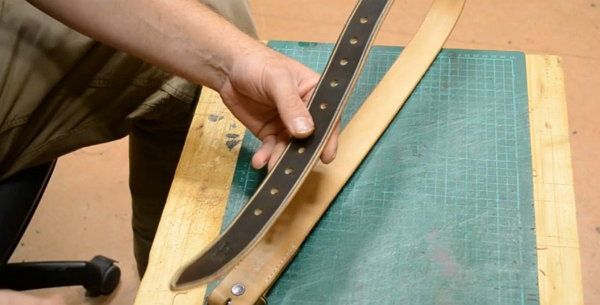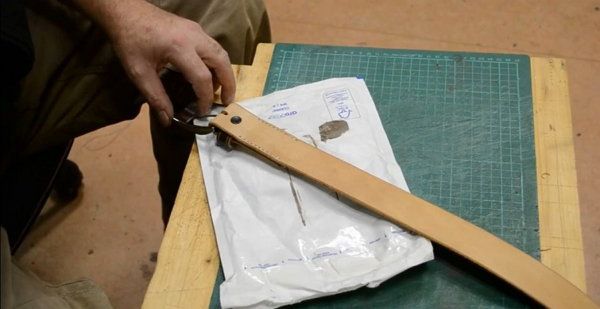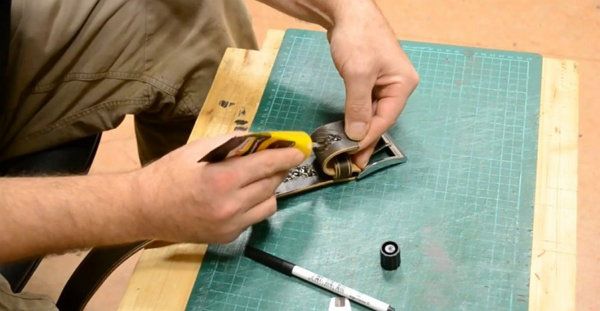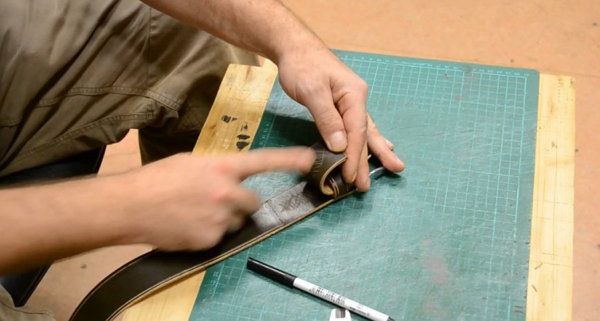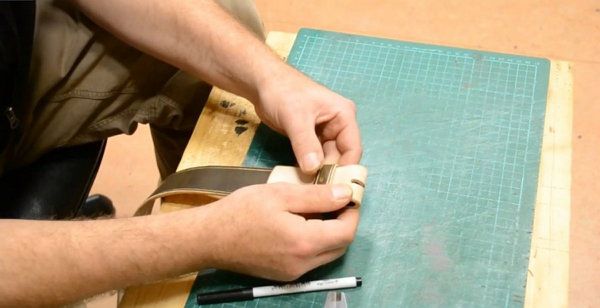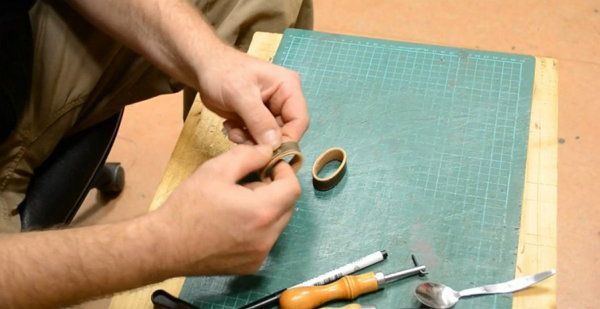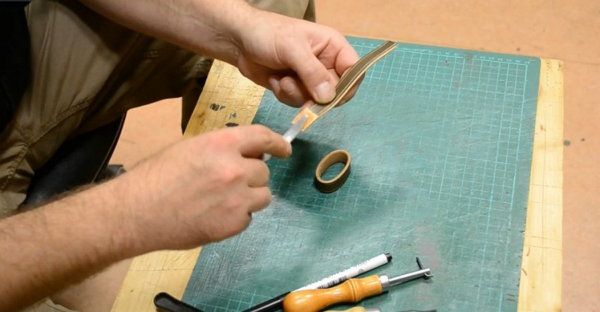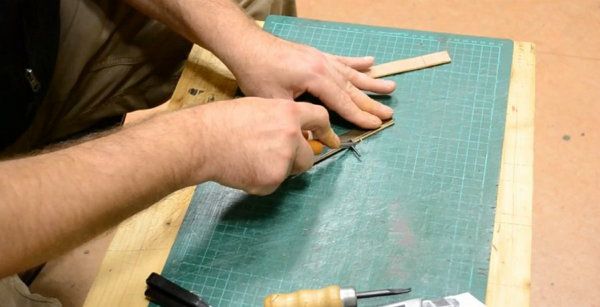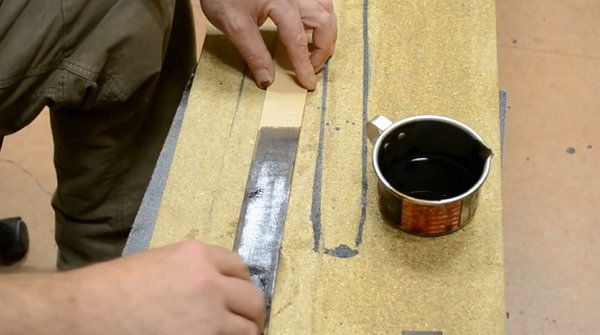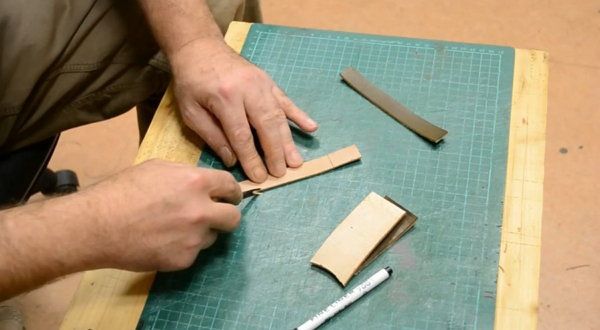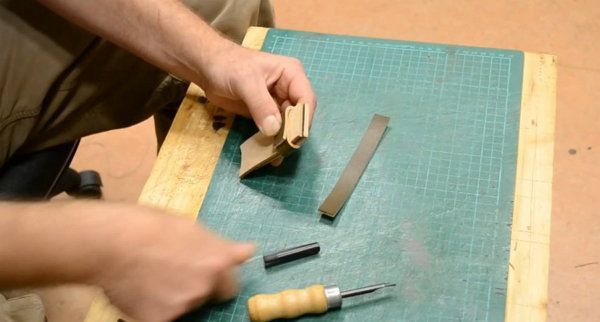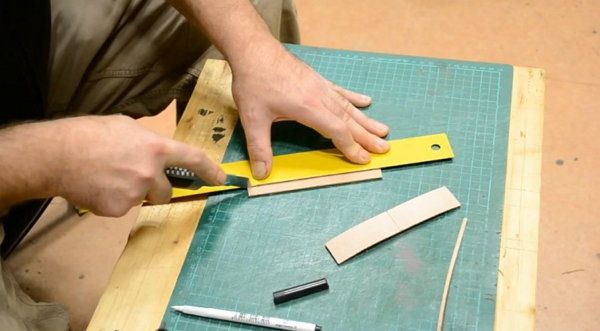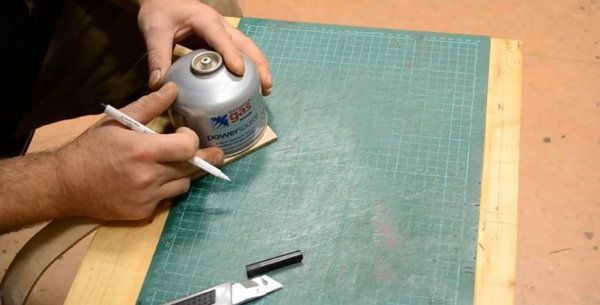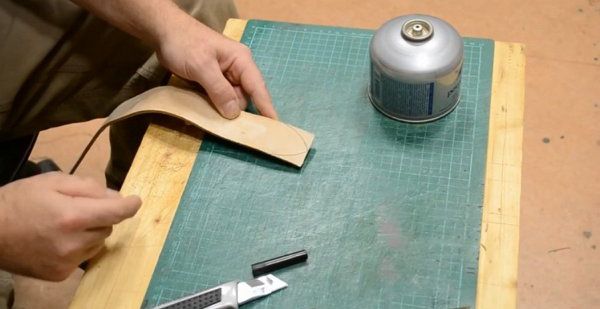 There are a few pictures, whereby you will learn the basic principles of making the leather belts with your own hands. To create a belt we need a tool that will exactly cut our unready belt. Of course, you can use a ruler and a knife, but in this case there may be a small error on the belt.
To make a smooth end of the belt of leather, you can use the means at hand. After selecting the desired diameter of the can, I cut the end of the belt.
The main thing is to draw the center of the belt. We cut off once from one side. By moving the can, we cut the second side exactly to the center.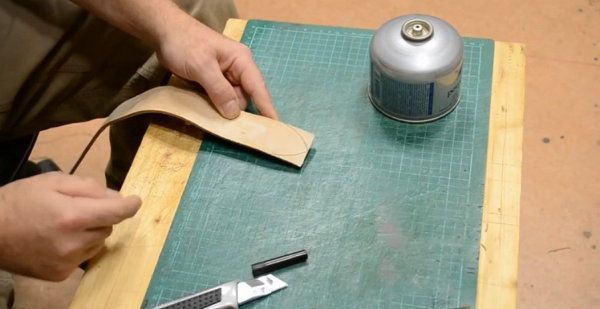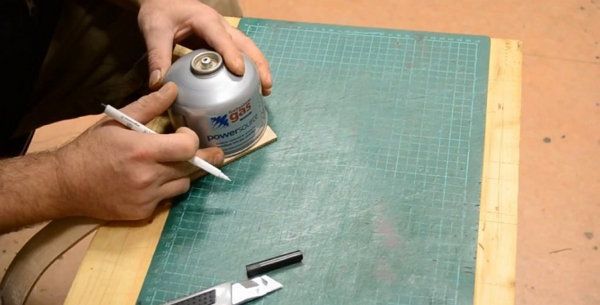 You can see the parts the belt consists of. Therefore, in the photo, you will see that we cut out parts for fixing a belt at the waist.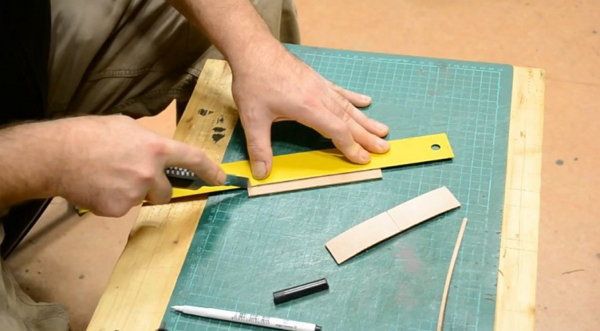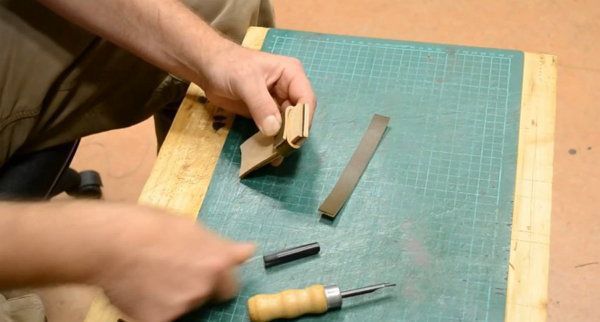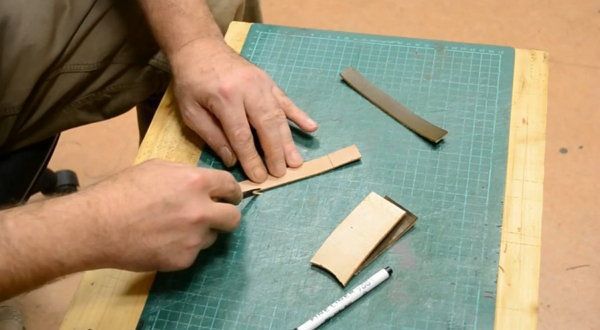 Then we paint the cut out parts. The brown color of the belt will be suitable for all occasions.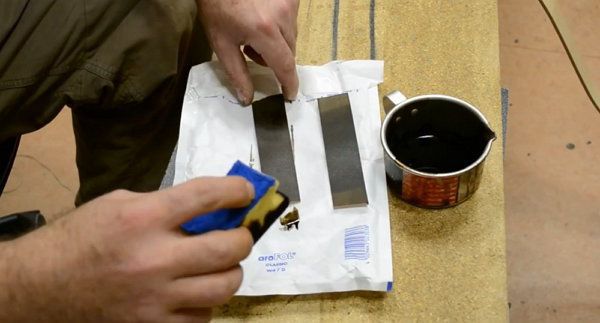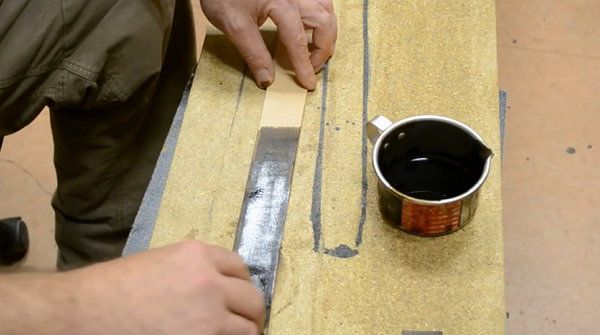 I make a small groove at a distance of 5 mm from the edges of the leather. This design gimmick will make my leather belt more stylish and youth.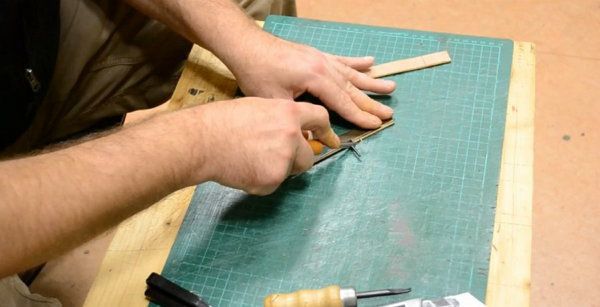 In places where the leather will be glued, we cut off half the thickness of the leather. If we do not do it, then the two layers of the leather will be very thick.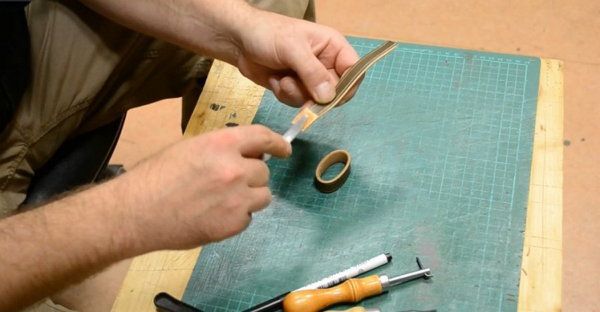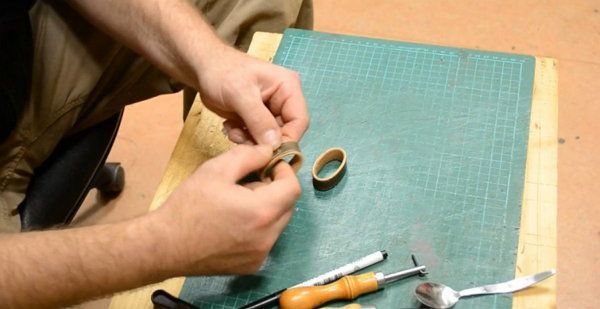 Making the belt with your own hands is almost over. It remains to put on a buckle, glue the leather and put a rivet.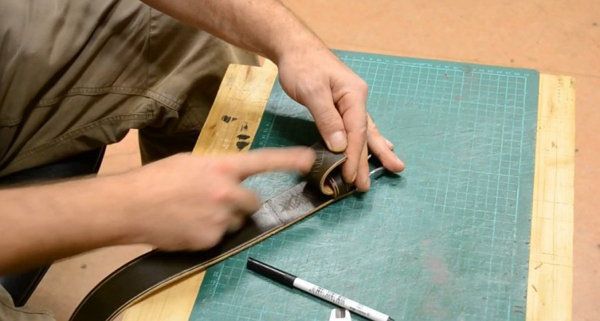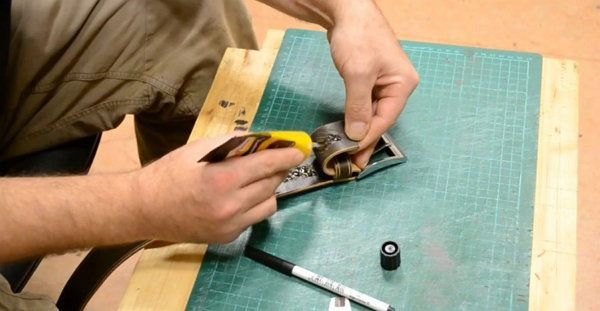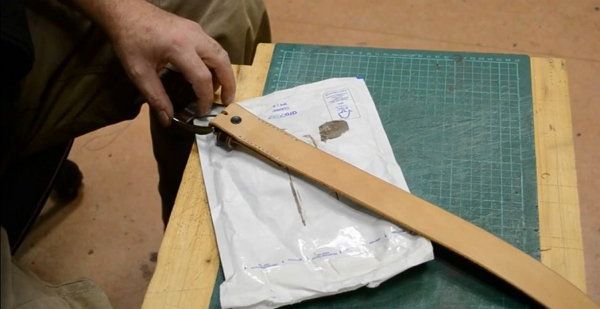 Usually they make 5 holes on the belts. I'll make 10, so that my little brother can use the belt. The distance between the holes is 25 mm.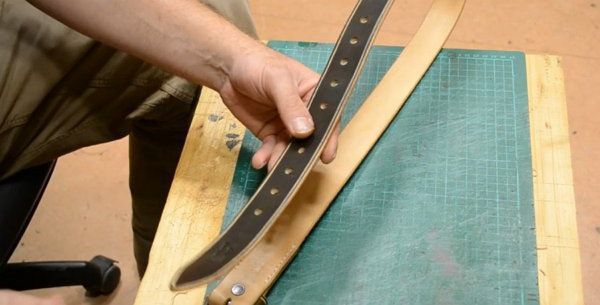 Such making of leather belts with your own hands can be put on the production and you can sell the belts. It turns out to be a hobby with the opportunity to earn.