DIY Phone case
March 23, 2017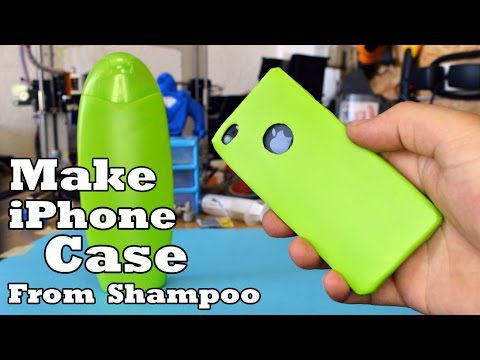 We all have phones today. And without phone case it looks like all the others phones. Make yourself individual specific and creative phone case by your own hands! It is easy and absolutely without money! Are you interested? Here are two videos which will show you how to make handmade phone cases from shampoo bottle (sounds interesting) and from newspapers!
Use ordinary stuff to create amazing and useful things handmade!
To make DIY phone case from a shampoo bottle you should have:
Bottle (shampoo, shower gel or body cream – it doesn't matter);
Knife;
Marker;
Scissors;
Cardboard;
Lighter.
Use your phone as a layout. Cut with a knife a bigger piece from a bottle. Than make a template of your phone from cardboard, cut it out. Put your piece of cardboard into a bottle piece. Using lighter parch the boards of your future case. Cut out holes for buttons and your case is ready!
If you want more creative case than you should watch this video about how to make a phone case from newspapers and CDs!
You will need:
Spray;
CD;
Newspapers;
Liquid glue;
Scissors;
Foil;
Water.
1. Use foil to protect your phone from water.
2. Pour some water on newspaper and wrap your phone.
3. Repeat it for 5 times.
4. Cut the edges and window for screen. Let everything dry for 2 hours.
5. Pull out your phone. Remove the foil.
6. Paint mask with spray or tempera.
7. Cut some pieces of CD and make a mosaic.
8. Using glue put these pieces on the case.