Cute handmade postcard
February 1, 2017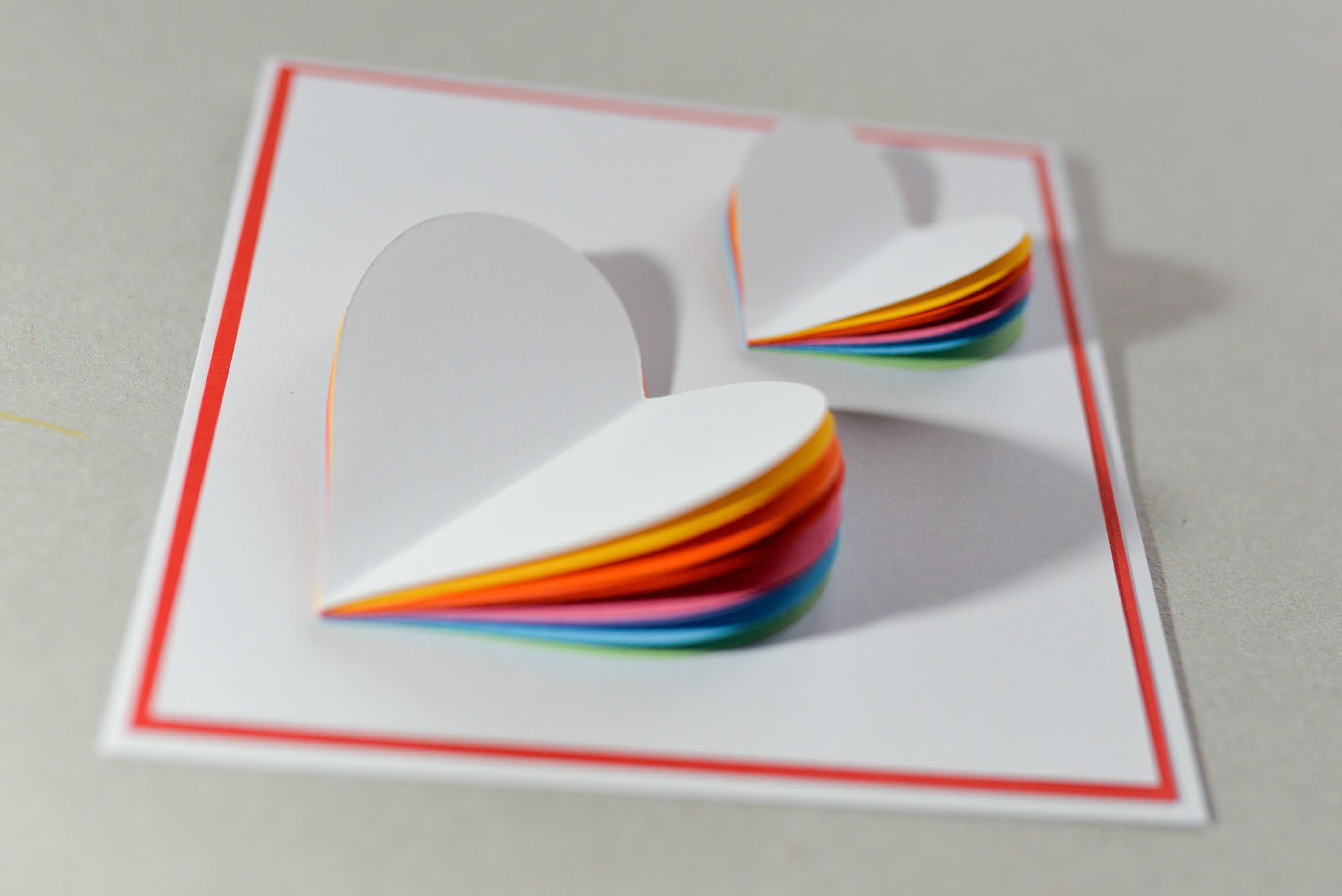 Two weeks left before the most romantic holiday - St.Valentine's Day! And here's an amazing master-class how to make a romantic greeting card DIY! Bright, original and handmade card will definitely suit any day for your lover, especially on this sweet holiday!
In the video you will see a step by step instruction for handmade postcard:
Use such materials:
- white paper;
- color paper;
 - scissors;
 - glue;
 - template;
 - double sided tape.
First cut, using the template, hearts from color paper two sizes: bigger and smaller. Take white paper and bend it. Using double sided tape put an orange square on the top side and also white one, smaller size. Spread with glue all the hearts and put them together. After all, glue them to the front. Write smth special inside, and your handmade present is ready!