How to Make a Cute Teddy Bear From Your Old Jeans
August 29, 2016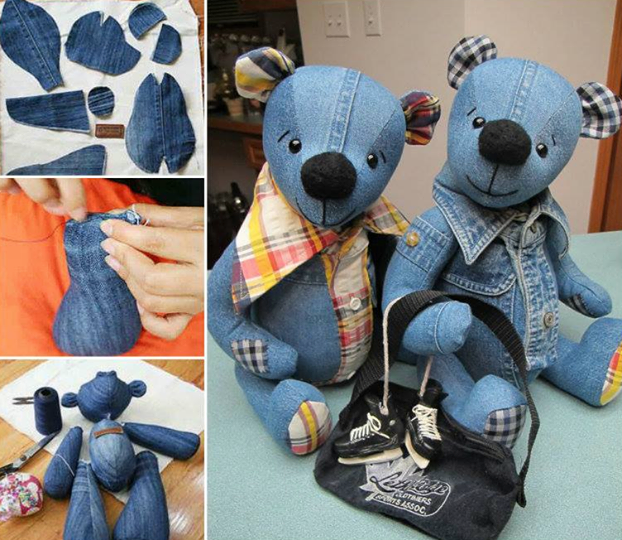 Seriously, it's the cutest way to recycle your old jeans and to give live to a kind and pretty bear which kids will surely love. This project is simple and will be suitable even for beginners. And the denim fabric  is very easy to work with.
You will need:
- Denim fabric (old jeans are the best choice)
- Scissors
- Needle and thread
- Decorations (ribbons, buttons, anything your imagination will tell you to add)
Then only print the molds at the end of the post, and be guided step by step with the photos.
You can also develop these cute bears with fabrics of your choice. They look so pretty.
Decorate your Teddy Bear as intricate as you like!