Golden Champagne Glasses DIY
March 18, 2017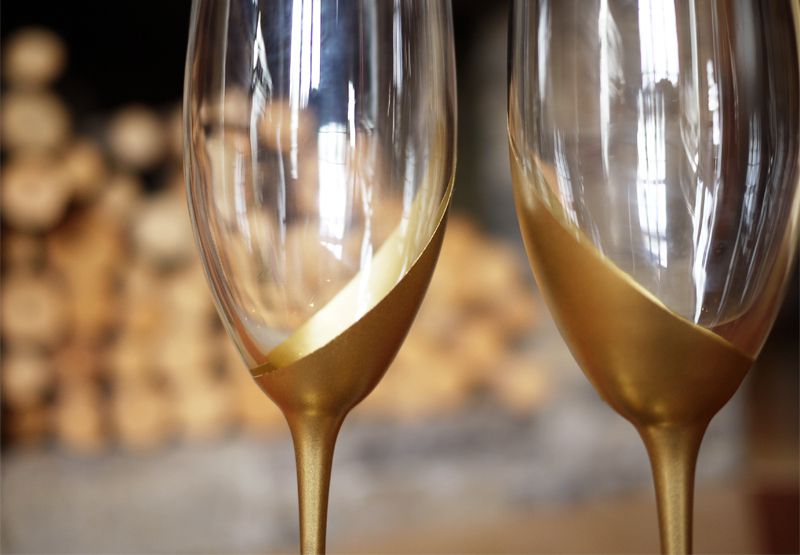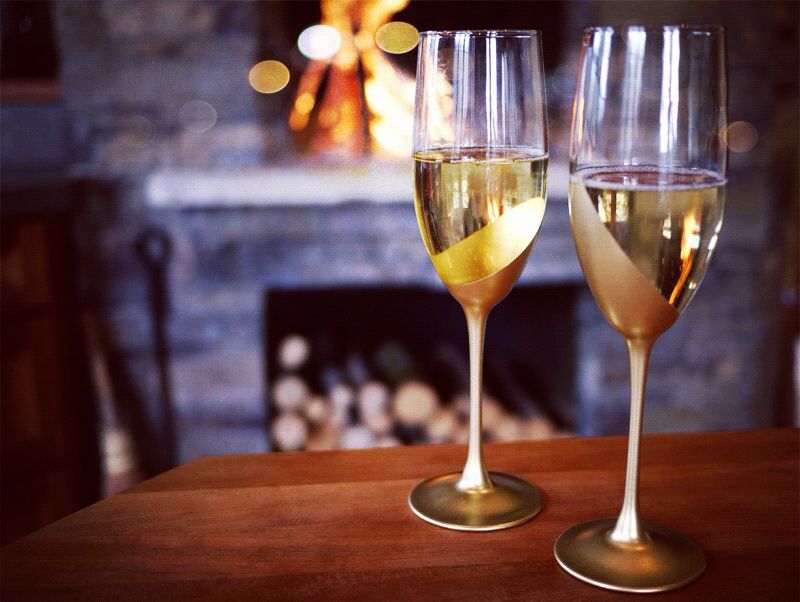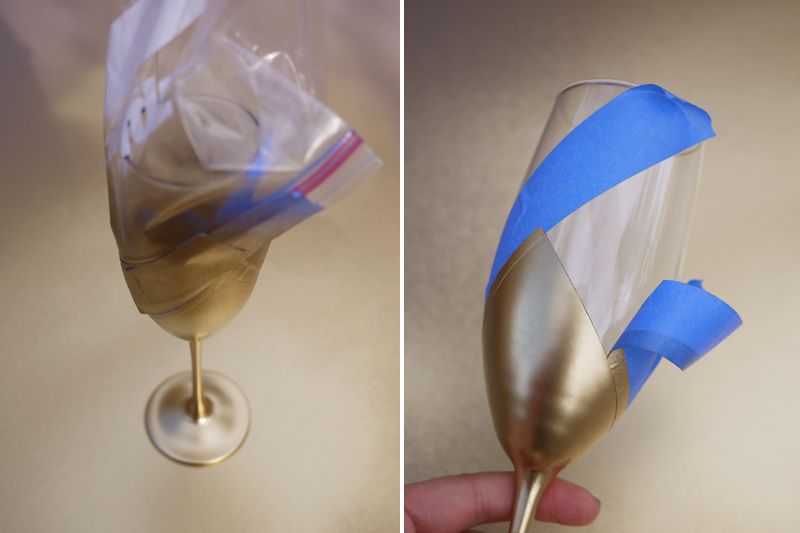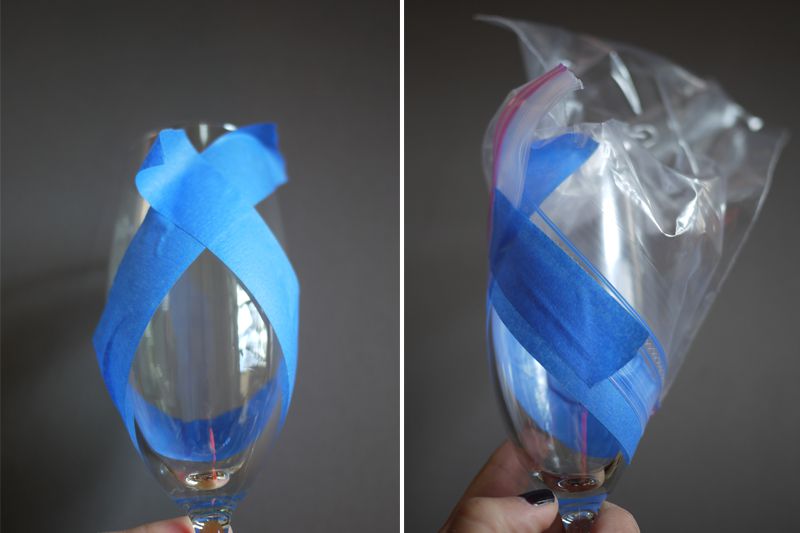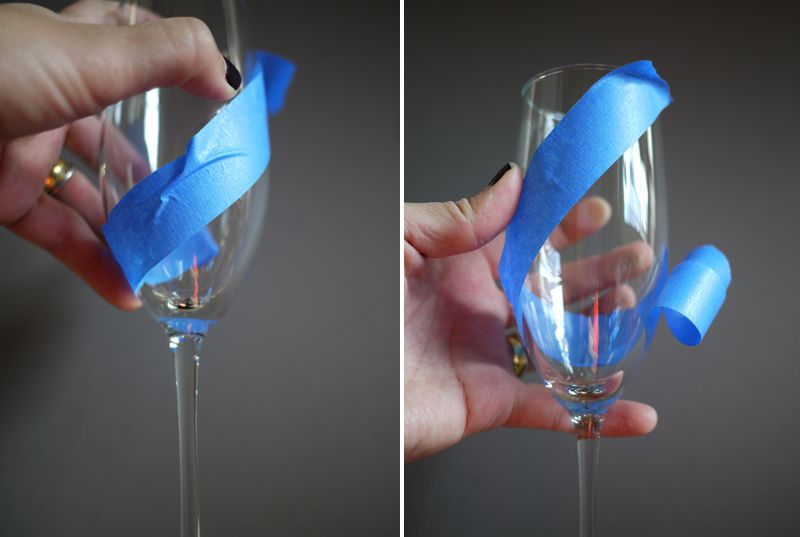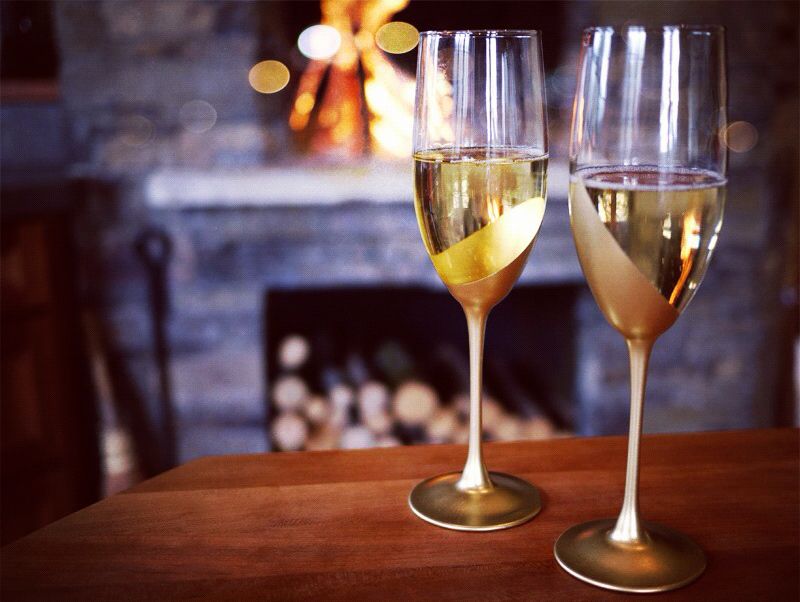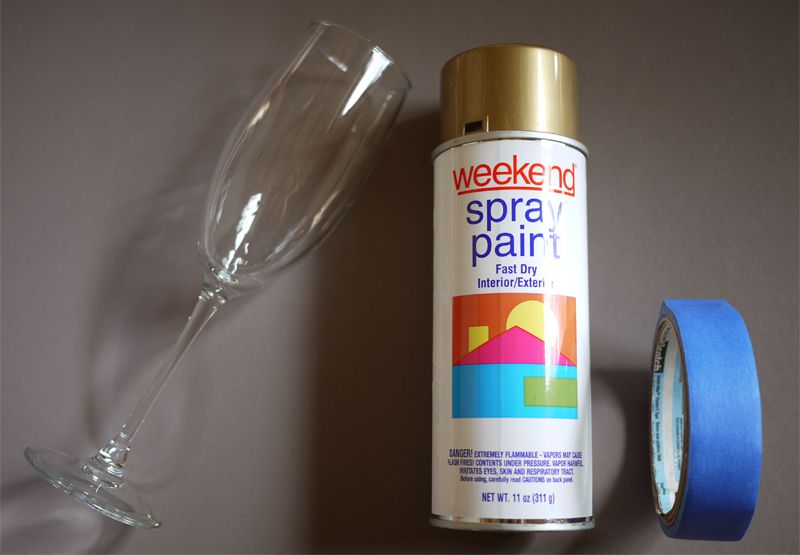 Hi!
One of my close friends is just obsessed with the uniqueness. Everything that he has at her home or in the wardrobe must be completely different from the things other people has. On my last visit to her place she served us dinner in a beautiful dishes that she DIYed herself and it is inspired me to share this cool Champagne glass tutorial with you.
It is so easy to do and does not require special supplies.
You will need:
- Champagne glasses
- Paper tape
- Plastic bag or zipper bags
- Gold colored paint spray.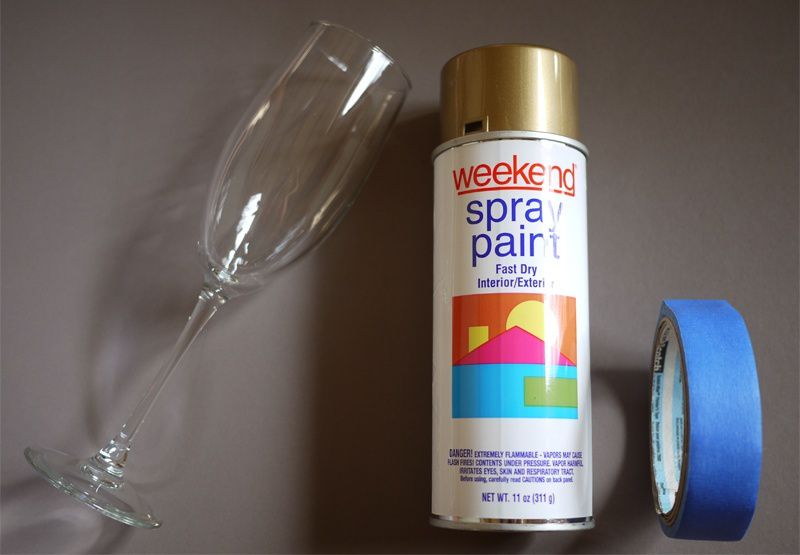 Let's get started.
Put a paper tape on the glass this way we are marking the line which will be painted later.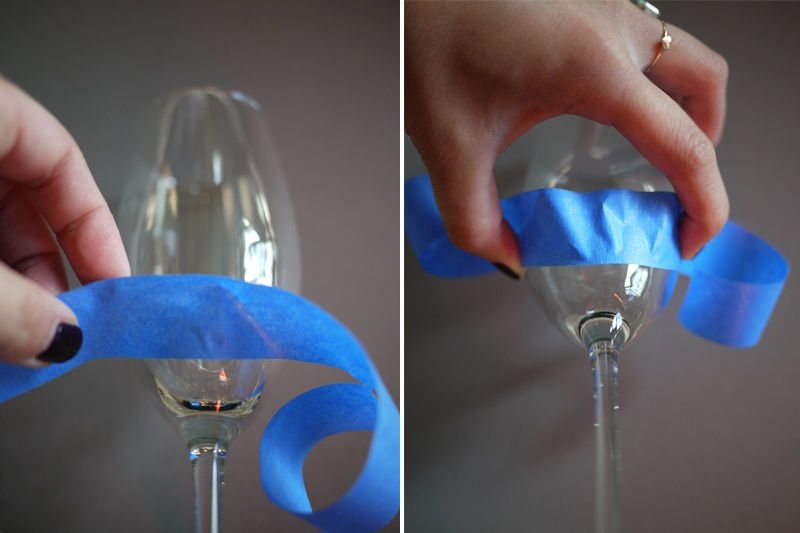 It is all up to your imagination and preferences on where will be the line. Take a few tries see which way you like the most. Make a few different varieties this way each glass will be diverse from others but they all will look like a set.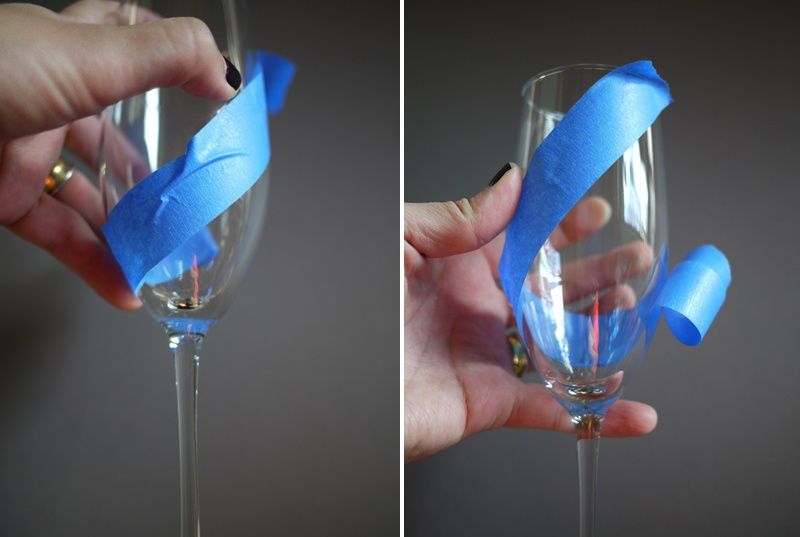 After you have decided on the lines cover the spot that you don't want to be painted with a plastic or zipper bag. Put paper type over it to fix it on a glass.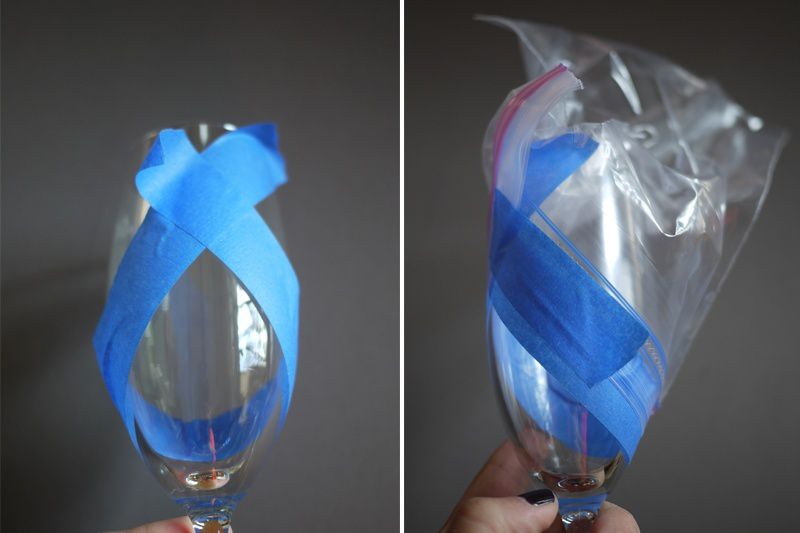 The glass is ready to be painted now. Remember to cover your workspace so you won't damage any furniture with paint. The best way is to put the glass inside the big box this way the workspace will be covered from all sides and you won't need to hold the glass. Your arms will be safe this way as well. Especially if you have a manicure :) But wear some gloves just in case.
Leave the glasses to dry up for a while then take them and remove the zipper and paper type slowly and carefully. Leave to dry up for a little bit more.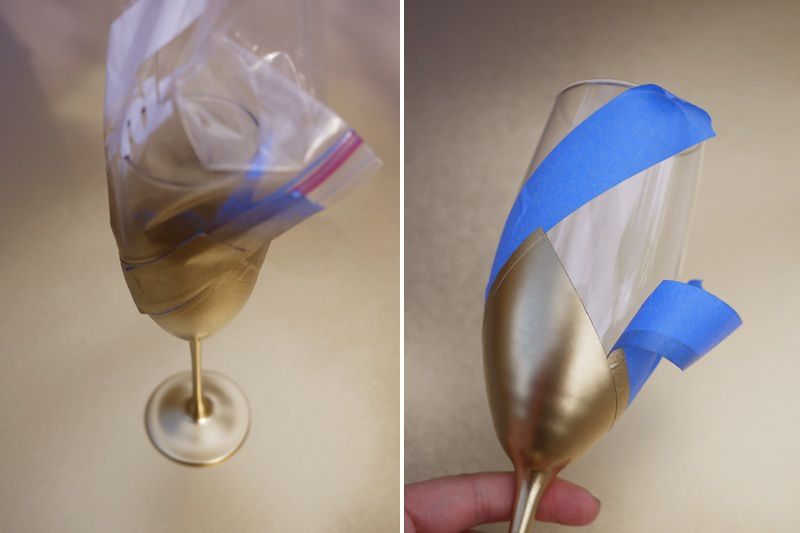 This is it! As you see – cool and simple. Now you have some unique glasses with your own design just as you like it. Now it is a time to call your friends and invite them for a little party!
Wine and other glasses can be done the same way. Give it a try and use some other colors. Black or silver will look bomb as well.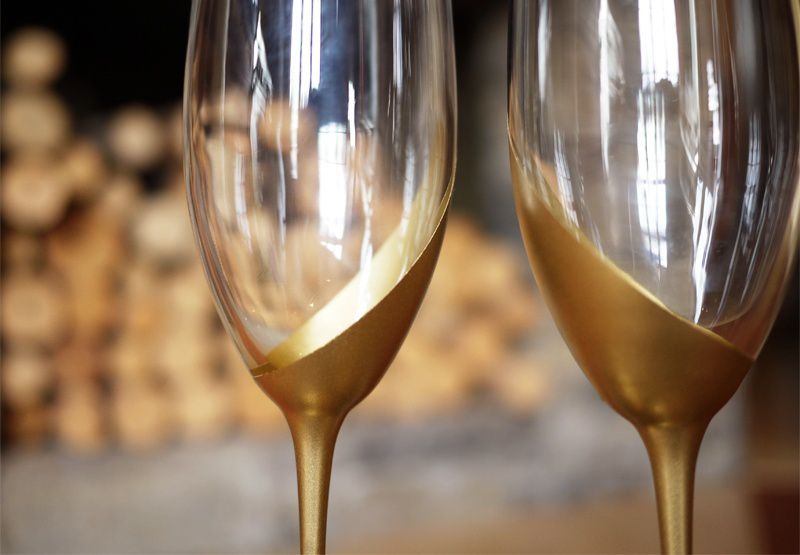 Source: evart-fashion