Décor of a glass table
June 16, 2017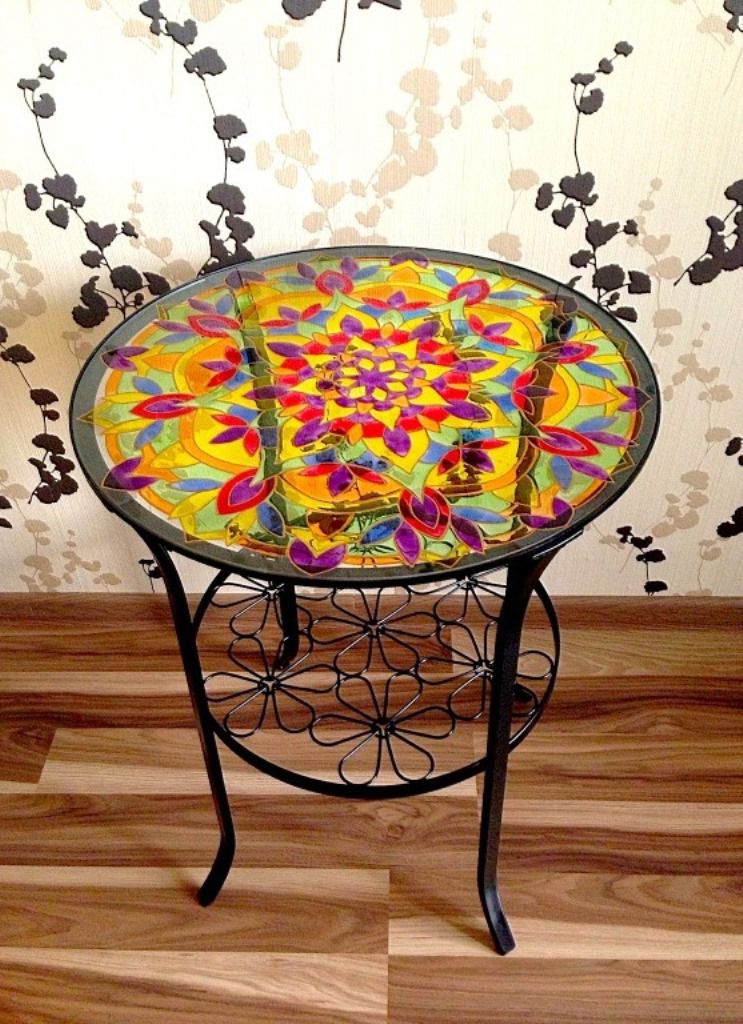 In this master class you will learn how to decorate a coffee table. Create a picture on a glass table with our own hands. It would be a lovely thing in your room, and another handmade element of home décor. 
YOU WILL NEED:
A glass table, which will become a unique element of handmade décor. Usual table from IKEA will be good enough to this purpose. A countertop can be 50 cm, and the height of the table can be 60 cm. You can make the sketch for this handmade décor on your own.
Acrylic contour of a bronze color
Stained-glass paints on an organic basis. The more colors you use, the more interesting drawing you receive in final;
cotton buds;
dry napkins;
alcohol for degreasing the glass;
drawing (sketch)
scotch tape.
Estimated time: 8 hours
Firstly prepare the workplace. Firstly stick the stencil to a table. If your picture is symmetric, then you can use a stencil only for the half of the table. It is also recommended to stick the white paper to the back size of the countertop, this will ease the work on the drawing. Start to draw the contours from the center of a table, and move to the edges.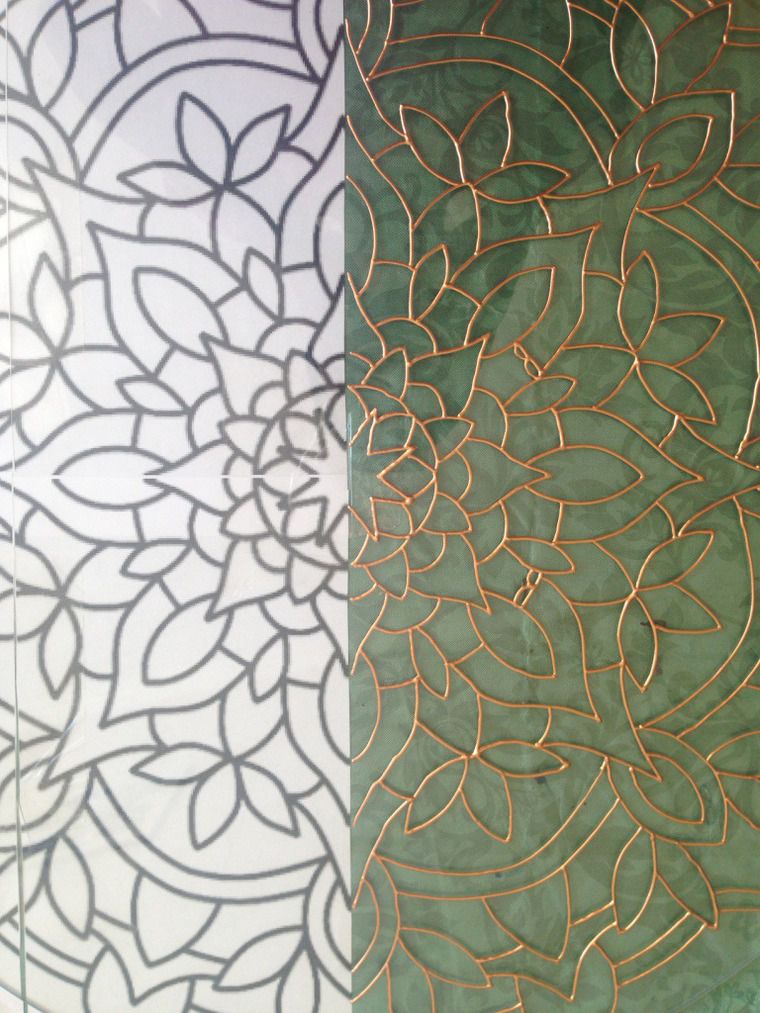 Another important thing, is to leave the contour to dry before you start to draw with the colorful paint. Press the tube evenly to receive the three-dimensional lines of the equal thickness. 
After you finish working with a contour, leave the table to dry. If you are in hurry, use the hairdryer. But the best solution is to leave the table overnight. Start painting the table from the center, and move to the edges.  Paint the details with one color, and then take another paint for the other details.
Stained-glass paints have a distinctive property: they have transparency at full color preservation. This they are attractive for handmade lovers.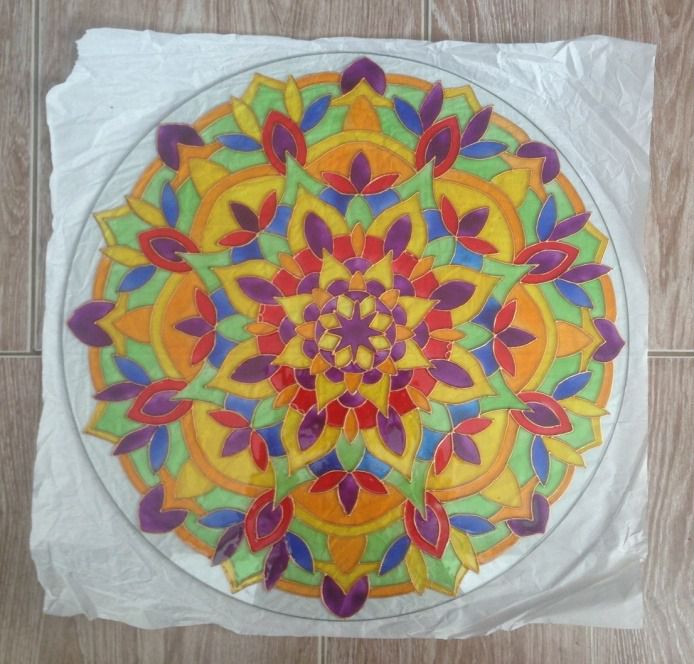 After you finish the work, leave the countertop to dry in horizontal position. After the paints completely dry, place the table top on the metal base. Enjoy the result of your glory!
Pictures made by: shegelen