Beautiful lamp with your own hands
June 15, 2017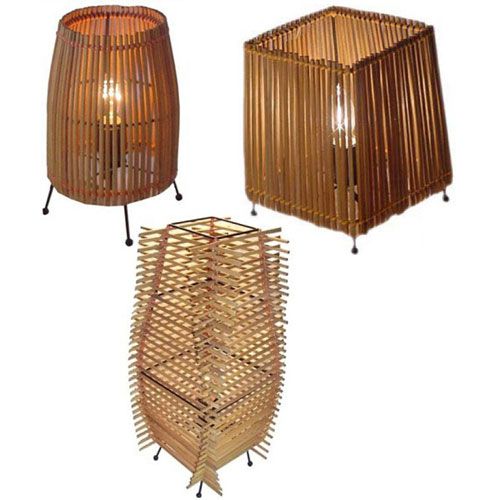 Recently I moved to a new apartment, and now I am inspired to make something beautiful for my new kitchen!
My new kitchen is quite light and spacious, that is why I prefer to have the handmade lamp. As is will be very cozy and domestic during the summer evenings.
A first variant – a lamp from chopsticks
The option of such chandelier is one of the cheapest. That will be a lamp of square form. You may take a square box as a form for example. Glue the chopsticks
on the perimeter of the box. Just one stick to another one, you don't have to stick them to the sides of the box. Use only non-flammable glue. The height of a lamp depends on your patience and the numbers of the chopsticks you have. After the glue dries, tie the organza ribbons around the edges. It is a meticulous work, which requires the assiduity. Yet you will be pleased with results received. After your lamb is ready, hand it on a hook, or you may use it as a chandelier. 
A second variant - lamp in a ball form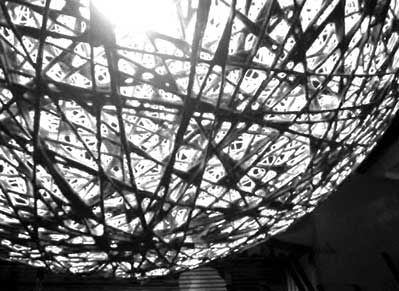 In order to make a chandelier balloon you will need an inflated balloon. Put the non-combustible paper glue on the inflated balloon, the chaotically wind the threads on it. Make the exception only for the inflatable hole
After the ball is completely wrapped in threads, leave it to dry. After the balloon has dried, blow off the air ball and slowly pull the thread out of the ball-shaped frame.
If you chose the threads of a beige color, your lamp will be neutral, it will match the interior in Provence style. You can take the multi-colored - this will give your lamp a special beauty and uniqueness.
I like these models of handmade chandelier, as they create the atmosphere of coziness, of your own home. They bring the atmosphere of home, even if you leave far away from family.
Pictures were taken from: https://www.designswan.com/