Red velvet cake recipe
February 3, 2017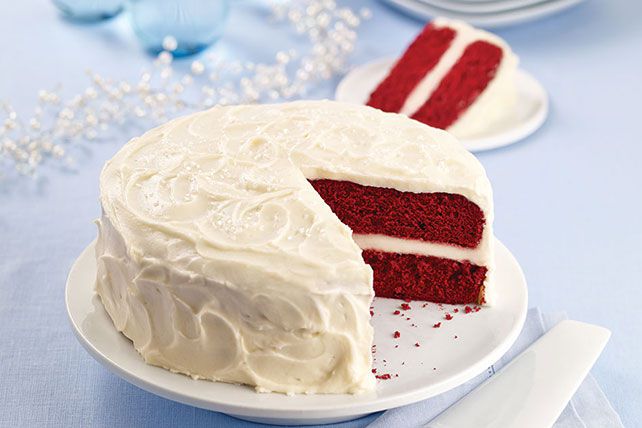 The most popular in USA cake – Red Velvet DIY recipe! It can be in your kitchen just so easy! Here's a video which will show you step by step how to make this incredible cake at home. Follow it:
You will need:
Cake flour – 310 g (2+2/3 cups)

Cocoa powder (usweetened) – 16 g (2 tb spoons)

Baking soda – 1 tb spoon

Salt – 1 tea spoon

Usalted butter – ½ cup or 113 g

Sugar – 300 gr (1 and ½ cup)

Eggs- 2

Vegetable oil – 1 cup

White vinegar – 1 teaspoon

Vanilla extract – 2 teaspoons

Buttermilk – 1 cup

Red food coloring gel 1-2 oz

Powdered sugar – 1+1/4 cup

Cream cheese – 500 g

Heavy whipping cream – 1+1/3 cup
Mix cake flour, cocoa powder, baking soda and salt. Beat butter with sugar until combine and add eggs. Mix with vegetable oil and vinegar. Put vanilla extract inside. Add flour mixture. Bake for 30 minutes (180).
Mix cheese with vanilla extract and powdered sugar and beat it until smooth. Beat the heavy whipping cream and fold into cream cheese mixture.