How To Sew A Necktie
July 6, 2016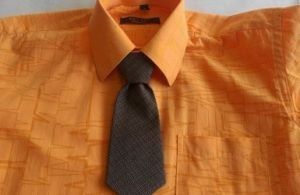 A tie has long since stopped being an item of only men's wardrobe. Women have borrowed from men this elegant accessory and added it to their stylish look. Actually, in case when it is worn by women, it gets especially sexual – looking. In other words, its owner looks extravagant and cocky.
Sometimes, a woman needs a tie of a particular style and colour to match her attire. Such a tie is not always possible to buy. We'll tell you in details how to sew such a tie with your own hands.
How To Sew A Necktie?
Let's start with creating a sample for the necktie. To create a sample for the necktie we'll need an A4 sheet of paper.
We'll create our sample according to the given example. We fold it according to the bending line.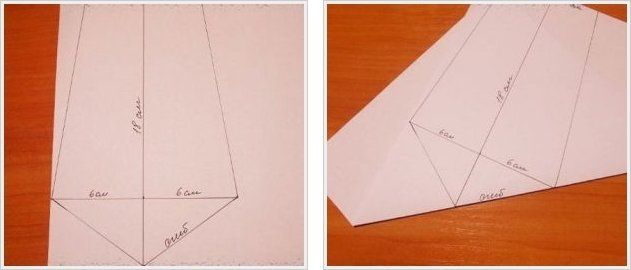 We cut out the sample, then, we turn it over and mark the line of the lining.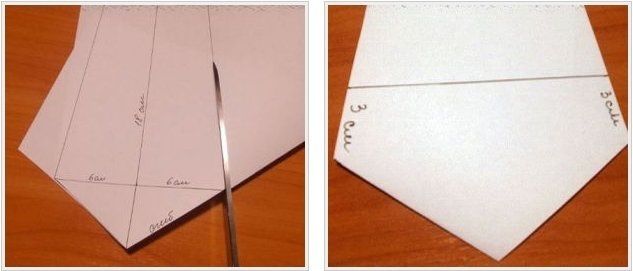 This is the way the sample looks once it is ready and unfolded: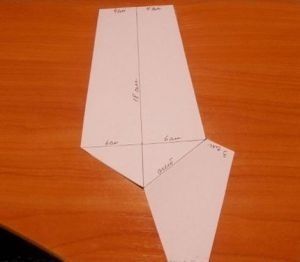 We cut the tie along the skew line.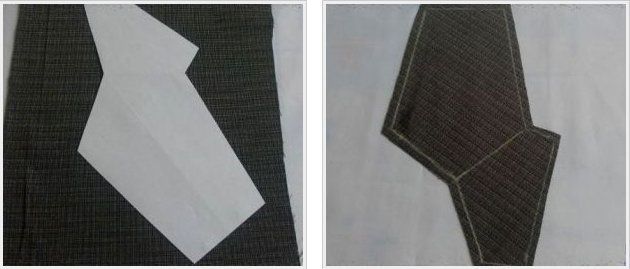 We "glue" vlieseline with the help of a hot iron so that the form of the tie can be saved. We fold it along the bending line and stitch it.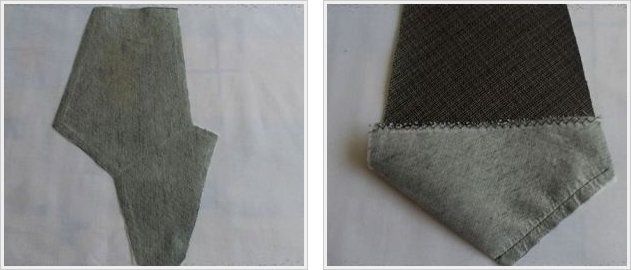 Turn out the sample iron it.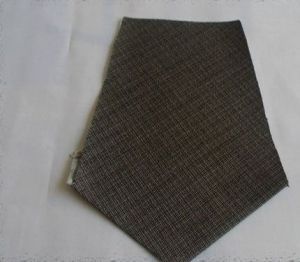 Now, we fold the sample and stitch it. After that, we turn it out and thoroughly iron it.

We measure the wideness of the upper cut off. If it's necessary, wealign it with the help of scissors beforehand. In order to make a knot along the skew line we need to cut a strip. The wideness of the strip should be equal to the twice wideness of the upper cut off plus allowance.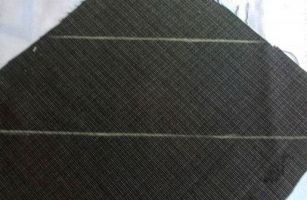 This is what a detail that we get should look like. We strengthen the detail with the help of the vliseline.

We stitch the detail that is folded in halves. We turn it out and iron it so that the joint is located in the center.

We fold it the way it is shown on the picture and mark the line of the joint. We unfold it and cut off everything that we do not need.

The detail for the knot should look the following way: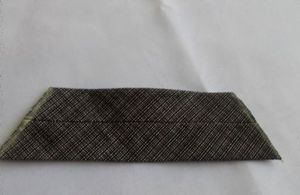 We fold the knot, tack the elastic band. Then, we stitch the elastic band with the help of a sewing machine.

We turn it out through the knot and straighten it.

This is the strict tie that we get.